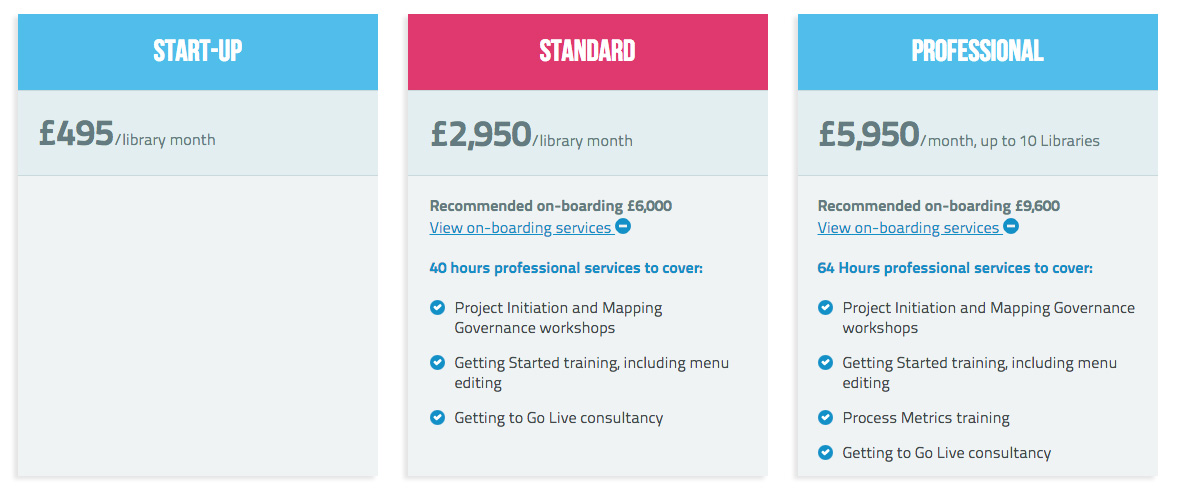 The starting cost of the Triaster Online Platform and BPM Services can be easily found on our website, as it comes in three clearly priced and easy to understand systems (Start-up, Standard and Professional).
However, certain services can be upgraded and downgraded and there are additional services to suit specific needs, so determining the actual cost for your organisation requires understanding of the specific BPM software system and services that you need to meet your objectives.
To help you with this, in this article I have explored both standard pricing plans and custom options giving you an indication of what each is needed for...