How Much Does Quality Management software Cost: Pricing & Budgeting
Emma Harris
26 October 2022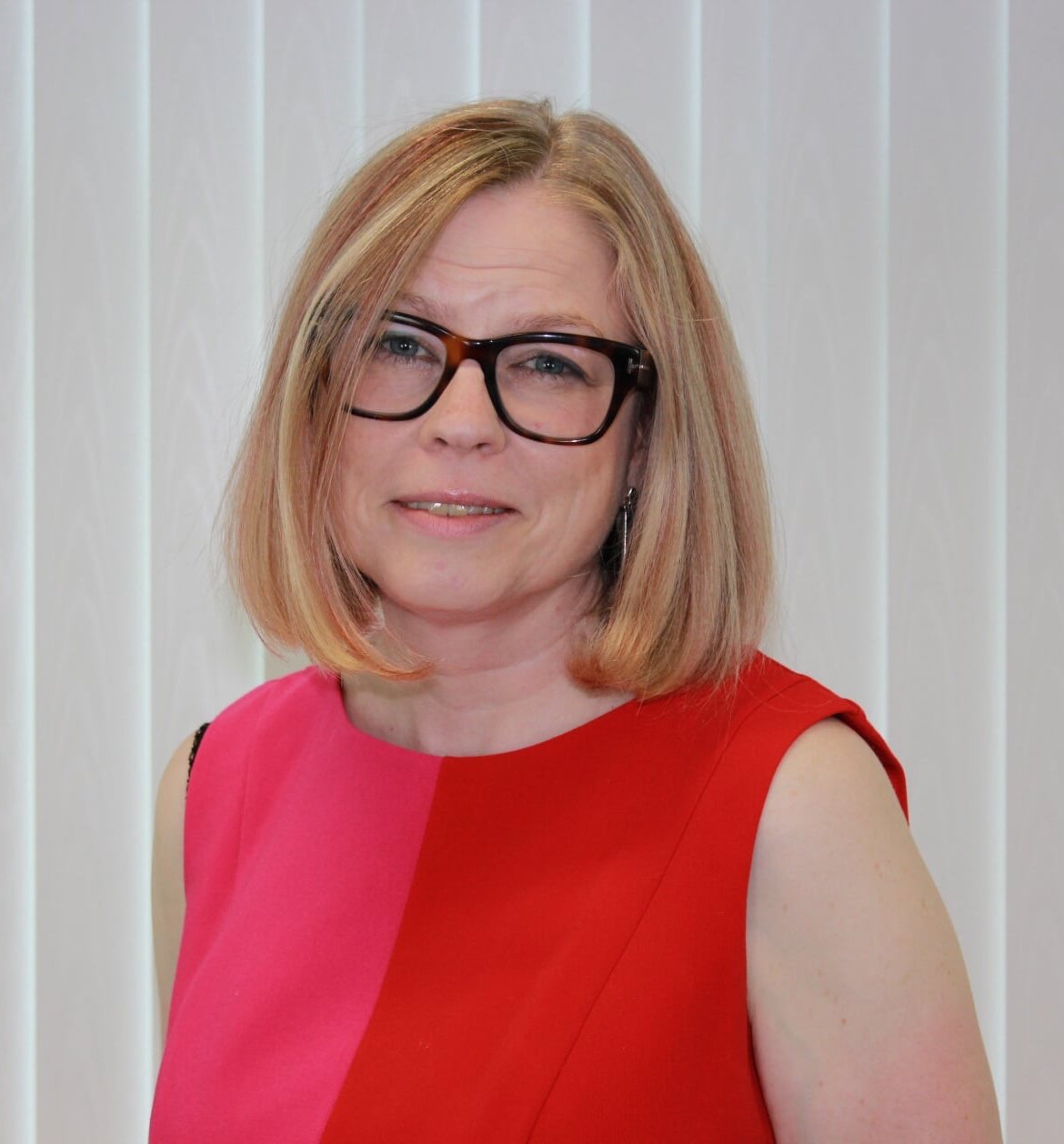 If you are building a business case for a Quality Management System, or perhaps just doing a preliminary investigation into what's available, the cost of the Quality Management software is a key piece of information...
Unfortunately getting QMS software costs is often harder than expected, requiring quite a lot of time talking to vendors who instead of giving you the answer, start off by asking you all sorts of questions.
This is not just the vendors being awkward; software solutions are usually sold in flexible packages that can, and should, be tailored to your organisation's specific requirements.
Unfortunately though, this means that the initial answer to the question, 'how much does quality management software cost?' is almost always, 'well, it depends on what you want.'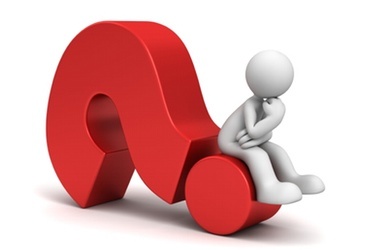 Image from: http://india.zonestartups.com/
In this article, however, we are going to try and make it as easy as possible to get Quality Management software costs, by setting out:
What you will need to think about

in order to determine the cost of any Quality Management software.
Considerations for costing Quality Management software
Virtually all software is sold with the following options:
Software

Support and maintenance

Services
In determining what you want – and therefore how much it will cost - you need to think about your requirements for all three.
So looking at each in turn:
Quality Management Software Licensing
Software is purchased by buying a licence. Licences can be sold as 'perpetual' or 'term' licences:
A perpetual licence lasts forever

(in perpetuity)

A term licence lasts for the period of the licence purchased and is usually

referred

to as a subscription
With software now generally being hosted online (delivered through the cloud), most software vendors no longer offer perpetual licences.
Software can still sometimes be hosted on-premises (internally on your organisation's servers) but many vendors don't offer this option either, and it is becoming more and more unusual to purchase software this way. Ultra security conscious organisations may still want to consider hosting their QMS software on-premises, but most are now satisfied with the security levels offered by online hosted QMS software.
With term licences, you need to decide:
How long

you want to use the software for

Which licence option is

most relevant

to your organisation
The options available are specific to each software vendor and typically will be classed according to the functionality offered and the number of users (both of the software users and the viewers of the Quality Management system).
Support and Maintenance for Quality Management Software
Support is help desk support – support available when you have a query with the software, either regarding how to use it or when it isn't working. Often, software vendors separate e-mail from telephone help desk and charge different costs for each, or offer differing levels of support depending on the system that you purchase from them.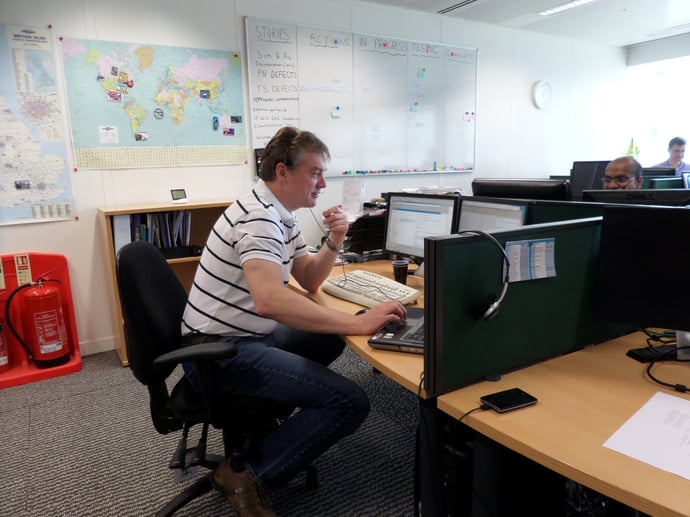 Maintenance is on-going software releases to keep your software current and compatible with other software.
For online or cloud hosted software, maintenance is managed behind the scenes by the software provider, with updates delivered automatically as needed, or as new software features are released. This takes away any need to rely on in-house IT to schedule and implement maintenance releases and software updates.
When software is hosted on-premises, a support surcharge is often charged by the software provider to cover the increased labour to manage the tripartite relationship between the software provider, the customer and their IT provider. The experience of the customer is also often negatively impacted as they need to schedule maintenance updates with their IT provider, which can take time and needs managing.
Either way, Maintenance is essential, but Support is optional – although generally recommended.
Services for Quality Management Software
This is where the options really start to ramp up and in order to decide what you need, you have to think both about what you are wanting to achieve and the resources that you have available to enable you to do so.
It may be that you are purely looking for a software platform, but even so, on-boarding services are often obligatory or if not, highly recommended.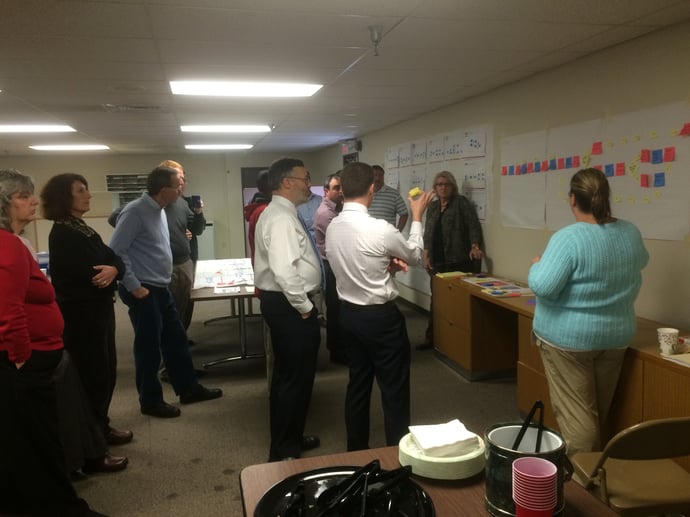 It is tempting to try and reduce external costs by cutting down on the services purchased; however be cautious, this can be a false economy.
In order to ensure that your Quality Management system achieves what you need it to, time will need to be spent on both the implementation of the system and delivering on your specific end objectives. If services aren't purchased from an external supplier, they will need to be delivered from internal resources, which of course still have a cost.
So in summary, what you need to think about in order to determine the cost of any Quality Management software is as follows:
Software

Support and maintenance

Services
Software
What functionality do I need?

What delivery method will my IT decision makers agree to? On-site? Cloud based/online hosted?

On what basis is the software licenced? Number of users, number of viewers, etc?

On what basis are the software licences sold? Perpetual (lasts forever) or subscription (lasts for the term of the licence purchased)?
If the answer to the last question is subscription, there will be an on-going cost, so this must be determined as well as the first year cost.
Support and maintenance
What help desk support is provided at what cost? E-mail? Phone? Both?

How will my software be kept current? Will this cost extra? If yes, what will that cost be?
If support and/or maintenance is charged separately from the software licence cost, it is likely to be charged on an annual basis, adding to both the first year and on-going cost.
Services
What are the on-boarding services? Are these required? Recommended?

What optional services do I need for a successful implementation?
How much does Quality Management Software cost?
Triaster's Process Library is a Business Process Management (BPM) platform, offering Standard and Professional options.
Both deliver Process Mapping, Quality Management, Business Process Management and Continual Improvement according to your needs.
For details of Triaster's Process Library pricing please click here.
Many Triaster customers have started with a Standard Quality Management Process Library, scoped to cover just Health, Safety and Environment processes (HSE), and then extended their Process Library well beyond the HSE department into a Professional business wide platform, linking Quality with Business Process Management and driving Business Improvement.
Each Process Library system contains a bundle of software, offered on a term licence basis only, and according to the functionality that you want. For the full list of software features offered by each option please click the 'See All Features' button on this page.
Full Maintenance/Infrastructure Support is included in the cost of both (online hosted) Process Library systems. Help desk/infrastructure support varies depending on the system purchased.
Purchase of Triaster's on-premises Support package is mandatory if either Process Library system is hosted internally on your organisation's servers (on-premises).
The number of viewers of both Process Library systems is unlimited, so you don't need to know the intended number of viewers of your Quality processes.
Standard Process Library pricing ranges from £2,950 - £2,006 per month, per library
Professional Process Library pricing ranges from £5,950 - £4,046 per month
The exact costs depends on the length of your purchase commitment (0-5 years) although, subject to approval by Clear Business Finances, payments will always be made monthly.
If either the Standard or Professional Process Library is purchased on-premises, there is an additional mandatory cost starting at £3,000 on set up and £950 per month. If additional technical installation services are needed, these are charged at £162.50 per hour and mobile devices enablement costs £650 per system. This does not apply for most of Triaster's customers who typically purchase an online hosted Process Library.
The optional Triaster services most commonly purchased with each Process Library system are:
Standard Process Library:
Brand customisation of the Process Map Stencil and Template and some bespoke shapes

Bespoke front-end design

Full mobile devices set up
Pro

fessional Process Library:
Brand customisation of the Process Map Stencil and Template and some bespoke shapes

Bespoke front end design

Full mobile devices set up

Report creation and customisation

Analytics enablement
These services are all charged per day or per hour, for the cost of each and a full list of services offered by Triaster please scroll down to 'Recommended Services' on this page.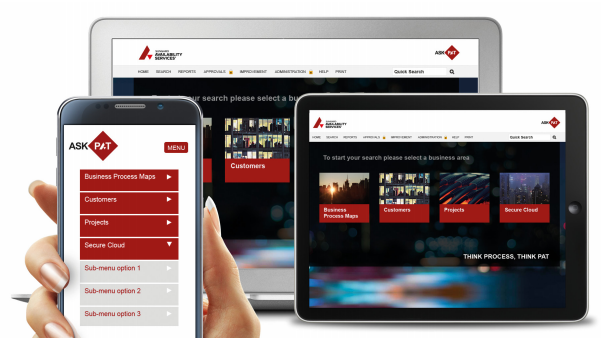 Training and Consultancy Services
Triaster are delighted to be affiliated with Process Envision, Triaster's recommended supplier of Triaster Process Library professional services.
Process Envision offer a range of training options, from process mapping training costing £1,700 to full professional services support costing £4,250. They also offer process discovery and documentation packages, staring at £3,750.
For full details of Process Envision's pricing for Triaster Professional Services, please click here.
Has this helped?
We hope that this has helped to at least give you an idea of the cost of Quality Management software purchased from Triaster. (N.B. All prices referenced in this article are net of VAT.) Also the factors that you will need to think about in order to estimate pricing when talking to any other Quality Management software vendor.
If you would like to discuss anything in this article or about Triaster's Process Library options and pricing we would love to hear from you. Please either phone +44 (0)207 770 8053 or e-mail info@triaster.co.uk.
Related Articles:
How to Develop a Quality Strategy/6 Advantages of Quality Control
10 Business Improvement Techniques Successful Businesses Share
Note:
This is an updated and refreshed version of an article originally written in 2016.
Emma was Operations Director for Triaster for nearly 20 years, during which time as well as learning and perfecting her BPM and process improvement skills, she honed her inbound marketing expertise. She now runs D2e - Designed to engage - which designs and develops bespoke, engaging, HubSpot CMS websites, that help your entire company to grow and scale. She is delighted to still be delivering Triaster's marketing, whilst also helping other companies turn their websites into their hardest working asset.