How to Prep a Great Virtual Process Mapping Workshop
Emma Harris
17 March 2017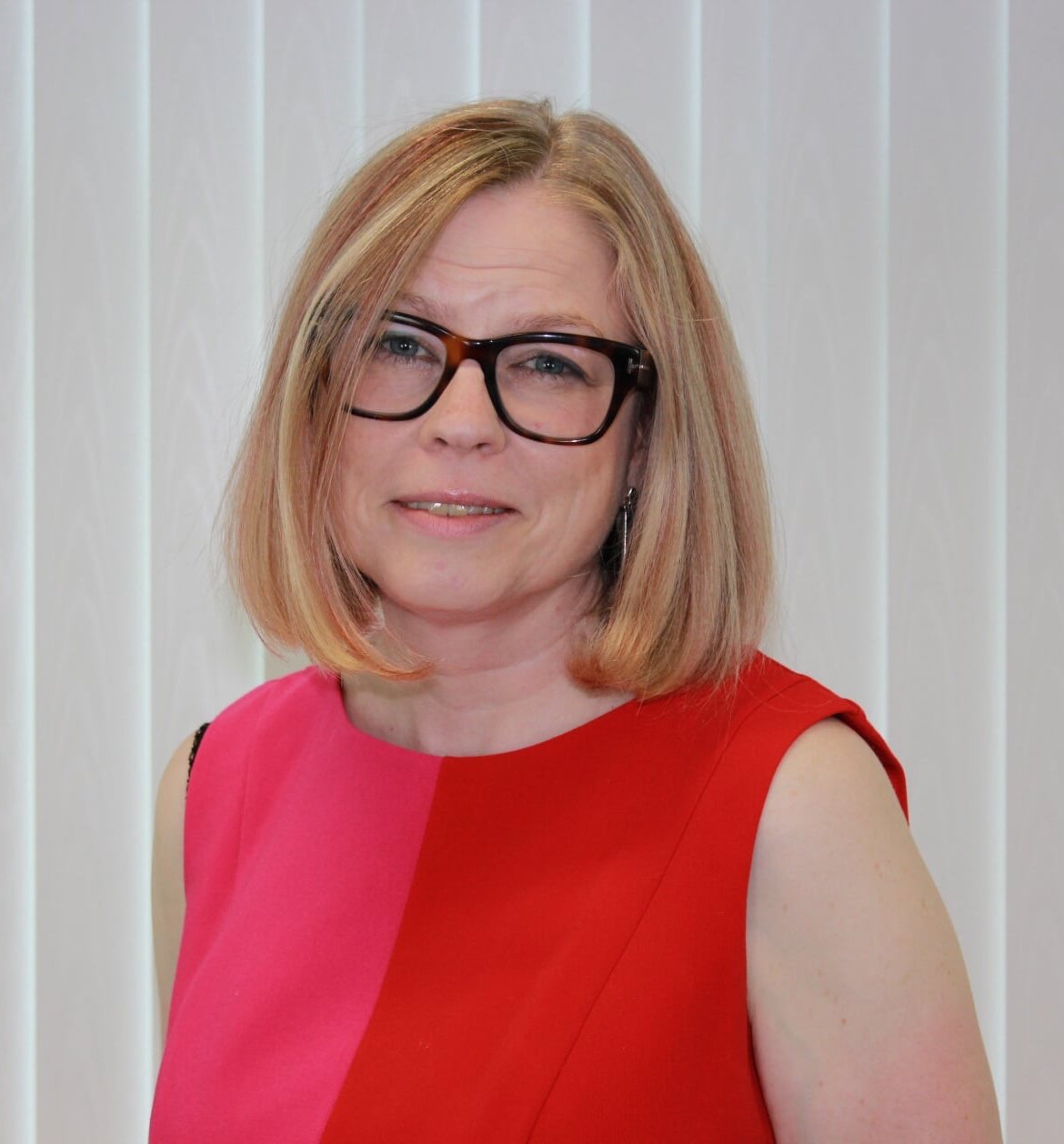 If you work for a global organisation, sometimes you just can't get everyone in the same room for a process mapping workshop, so the only answer is to set up a virtual Process Mapping Workshop. In this article, we explore how to run a successful workshop when everyone can't be in the same room.
It's all in the Preparation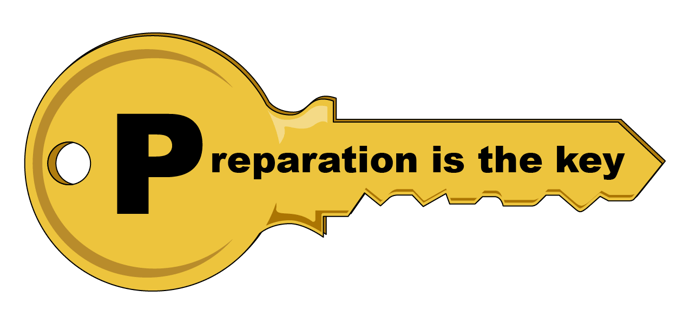 Image sourced from: ihatepresentations.com
Like a lot of things in life, running a great virtual process mapping workshop starts long before the actual workshop. It starts with laying the foundations for a successful event.
With a virtual process mapping workshop there are two things to think about:
• The process mapping
• The virtual meeting
Preparation for Process Mapping
Focusing on the Process Mapping first:
• You don't want to do any actual process mapping in a process mapping workshop. What you want to do is capture the process and capture information about the process to enable you to document it in a process map after the workshop - so the preparation needs to be all about how best to capture that information.
• Agree the scope of the information/processes to be captured. It is absolutely key to have the scope of what is to be captured defined before the session starts.
• Decide the timeframe for the meeting and stick to it. Of course, the scope of what's planned needs to fit into the timeframe of the meeting, so both need to be agreed in sync. Two hours is the absolute maximum for a virtual meeting so a series of meetings may be required. If so, agree a defined scope for each one.
• Decide who you are going to invite to the process mapping workshop. They should be Subject Matter Experts (SMEs) from the business area that you will be process mapping. It is also a good idea to have someone present who has knowledge of how the process links to other business areas. It is likely that you will need to liaise with their departmental head or equivalent – the process owner - to find out who the SMEs are.
• It is very important to get the process owners' buy-in to your project and their support for members of their team to attend your workshop.
• People tend to imagine the worst about things they don't understand. They will naturally be suspicious about any meeting that they or members of their team are invited to, without understanding why or how it will benefit them. This is a very common problem to overcome when setting up any process mapping workshop - as process mapping is likely to be outside of most people's experience and their usual responsibilities. The problem is amplified with a virtual meeting organised by someone from a different office and perhaps a different country; so giving background information is key.
• Keep the information as succinct as possible. If it is too long, it won't be read. If possible, ask a member of the senior management team to sponsor the information. Draft a quote about why the project is important and the benefits it will deliver and ask them to put their name to it. Highlight the link between your project, the time they are being asked to give to it and a strategic corporate initiative.
• Invite the participants. For face-to-face process discovery workshops, no more than ten people should be invited; no more than 4 of those should be attending virtually.
• Send all the participants an agenda for the meeting with the supporting background information. Don't assume that the process owner will pass on any information that they have been given on the project. Make sure anything you want the SMEs to know is sent directly to them.
• Give everyone invited to the workshop an opportunity to ask you questions before the event and raise any concerns. Give the same opportunity to their departmental heads – if you don't have the support of all of the relevant parties, you want to uncover this as early as possible.
Preparation for the virtual meeting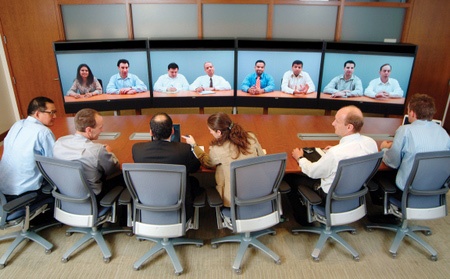 Image sourced from: 3.bp.blogspot.com
• Try to keep virtual attendees to a minimum. Gather as many of the workshop attendees in the room with you as possible.
• Choose your virtual meeting software carefully - considering what will work best for all. Try out a few options - don't just use what you've always used.
• Decide how you are going to manage the practicalities for virtual attendees:
o Visual– everyone being able to see each other really helps with making people feel connected but of course:
 Not everyone will have a video camera built into their PC
 Some people just hate being on camera!
 It is most important that the virtual attendees can see the process being captured and this should take precedent over others being able to see them.
• Speaking – how this is managed really needs to be thought about for virtual attendees:
o Will you ask them to use the hand raise option when they want to speak?
o Do you ask everyone to state their names before they start speaking each time?
Generally, with virtual meeting participants it is a good idea to have their audio on mute unless they are speaking, as it cuts out background noise. But you do need to ensure that they can participate. The key to this is to nominate someone in the room to liaise with the virtual attendees – not leave it to the person busy running the workshop.
What you decide in terms of practicalities will depend on what you are comfortable with, the culture of your organisation and what is likely to work best. The key thing is to decide how you are going to run things in advance.

Whatever you decide, let all participants know the 'meeting rules of engagement' in advance. Also ask for full participation from virtual attendees – no checking of e-mails during the meeting. (Having their video turned on will help with this!)
• Have a back-up plan for the technology – if something can go wrong it will.
• Send out the meeting invitation well in advance and also schedule some set up and testing time for virtual participants. If they haven't used the meeting software beforehand they will need to download it and check out that everything is working in advance – visual and audio. Explain that the actual process mapping workshop needs to start promptly in order to stick to the time frame and agenda, so you need to get all the logistics sorted before it starts.
During the process mapping workshop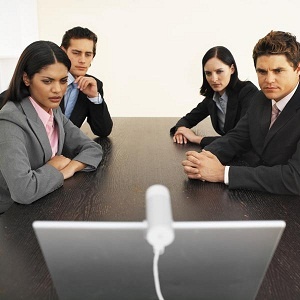 Image sourced from: media.licdn.com
• Start the meeting by introducing everyone. Give as much time to the virtual attendees as the ones in the room.
• Make sure that the virtual attendees are able to participate in the discussion. Give them time and focus, stop regularly to ask for their input.
• Stick to the agreed scope, agenda and timeframe.
Process Discovery
How to run a standard process discovery workshop and having the right process mapping tools are covered in detail in the following articles and videos:
•Capturing a Business Process: 3 Tips for Process Discovery Workshops
• How To Process Map: A Tutorial (Video)
• Mapping business processes: What level should I map to?
The core points are relevant to any process mapping workshop, for virtual attendees, it is important to ensure that they can see what's going on and can participate.
Finishing the process mapping workshop
Use the last 10 minutes of the meeting to get feedback from all the attendees (present and virtual) of the meeting. Ask for their thoughts on how such a meeting could work better. Ask yourself the same question.
Related Articles:
5 Business Process Mapping Tips for Getting Your Entire Team Involved
Emma was Operations Director for Triaster for nearly 20 years, during which time as well as learning and perfecting her BPM and process improvement skills, she honed her inbound marketing expertise. She now runs D2e - Designed to engage - which designs and develops bespoke, engaging, HubSpot CMS websites, that help your entire company to grow and scale. She is delighted to still be delivering Triaster's marketing, whilst also helping other companies turn their websites into their hardest working asset.