How to Build a Continuous Improvement Roadmap: a Practical Guide
Emma Harris
20 October 2020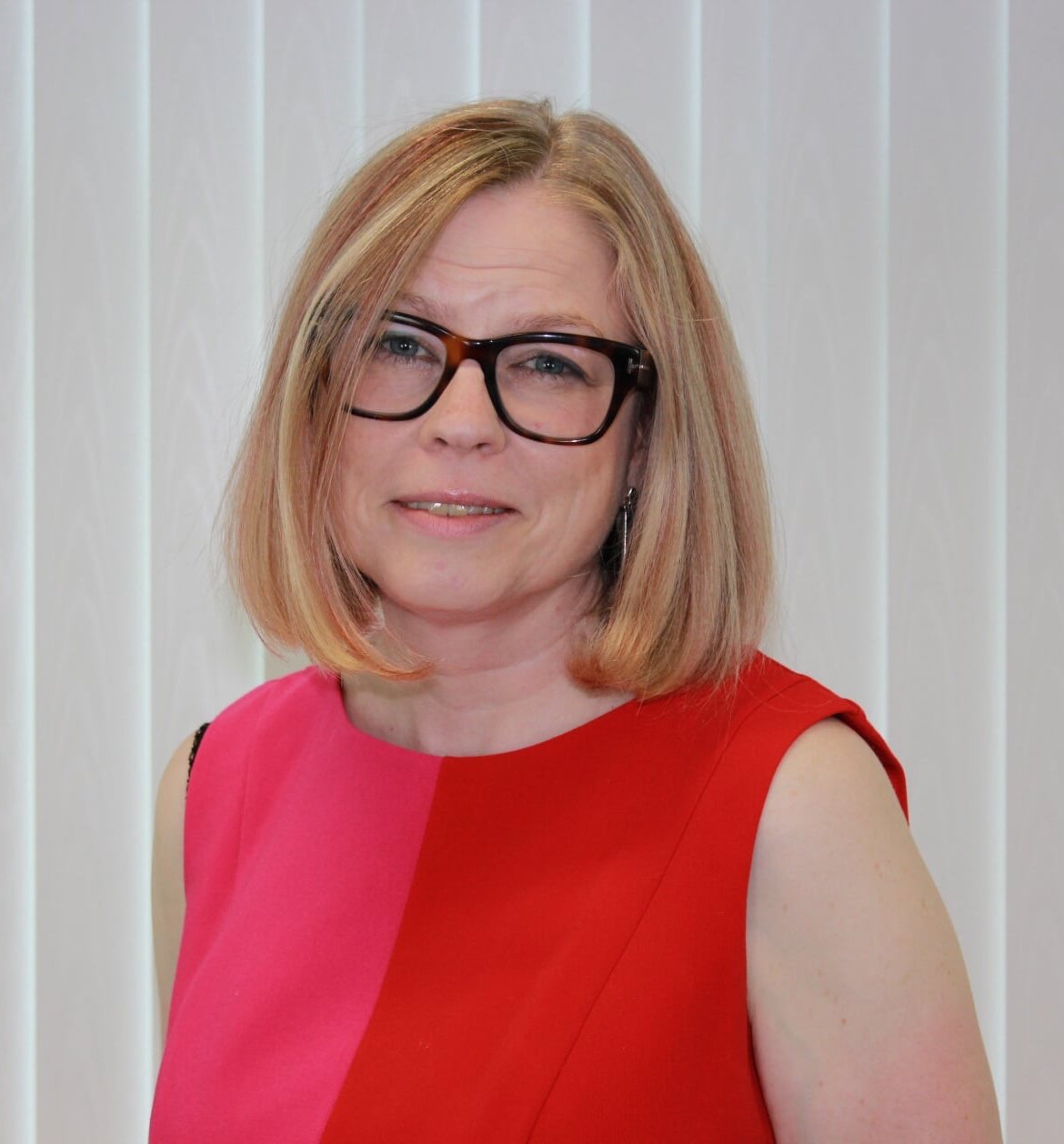 In this article I explore what a Continuous Improvement Roadmap is and then take you through the detailed steps to set one up, using Ask the Crowd. If you want to just skip to that part, please click here.
What is a Continuous Improvement Roadmap?
It is actually very simple; an Improvement Roadmap is an approach for achieving improvement. And because there is never a time when anything is perfect, all improvement roadmaps are in fact Continuous Improvement Roadmaps. (For a more detailed explanation have a look at 'The Complete Guide to Continuous Improvement in Business'.)
There are many, many ways to build a Continuous Improvement Roadmap, quite a few of them eye-wateringly complex. However, it is important that we remember that a Continuous Improvement Roadmap is just a tool; something to guide you through the implementation of a long-term objective or project.
As such it must be really simple to use, only helping you to achieve your goal, and should absolutely not add another layer of complexity.
So, where to start?
Improvement starts with objective setting. Your objective can be anything but should be broken down into SMART goals.
SMART goals are:
Specific
Measurable
Achievable
Relevant
Timebound
For more information on SMART goals please read this article, but I find it most helpful to think of a SMART goal as being the full address of where I want to get to next. This may not be my ultimate objective, but it's where I want to arrive first. So, for example if my objective is to improve my website to help grow my business, just leaving it at that gives me a very vague place to head to – which means I will really struggle to plan a route to get there.
If, however, I set my first goal as a 100 new, good fit contacts a month, within 3 months – then I have the a very clear place to head to, and now all I need to do is set up my Improvement Roadmap of what I need to do to get there. (And once I do, I set my next smart goal and so on…)
How To Set Up An Improvement Roadmap
Of course as you start to set up your Improvement Roadmap, you won't know exactly what you need to do to achieve your smart goal – otherwise you would just do it. Achieving improvement is about making lots of changes and measuring the results to see if they are taking you towards your goal. If they are, you do more of them and if they aren't, you stop doing them!
Your Improvement Roadmap should help you to keep track of all those changes, whose making them, which ones are top priority and when they have been completed.
A Practical Guide to Using a Free Tool for Your Continuous Improvement Roadmap
As improvement is best achieved as a culture or an approach involving all interested parties, your Improvement Roadmap should be easy for everyone involved to share and contribute to. Realistically that means using a software tool; but it doesn't necessarily mean additional complexity or expense.
I promised you a practical guide using a free tool and so I am going to show you how to set up a Continuous Improvement Roadmap using Ask The Crowd.
Sign-up for an Ask The Crowd Free Trial
You can sign-up for a free 14 day trial of Ask The Crowd at: https://www.triaster.co.uk/atc-free-trial-sign-up and start using it immediately.
As you sign up, Ask The Crowd will set up your first 'Crowd'. Your Crowd is the group of people you want or need to work with to deliver on your improvement objective, this is likely to be the business or organisation you work for - but doesn't have to be.
If you are a Consultant, for example, delivering improvement projects for several clients, you will want to set up a Crowd for each client.

Set Up a Crowd
If having signed up – a two-step process - the Crowd set up automatically is not the one that you want to work with, simply set up another one:
Click on the person icon on the top right hand corner and select 'Create New Crowd'.
Set Up a Topic
Your Topic is whatever your Continuous Improvement Roadmap is in respect of, so will of course depend on your objective. What are you looking to improve? It might be an area of your business, such as Customer Service, it might be an asset of your business such as your website or a product or service that you deliver.
While there is no limit to the number of Topics that you can set up for free, it's best to start with just one.
To set up a Topic, go to Dashboard>Topic & click 'New Topic'.
My Continuous Improvement Roadmap is in respect of my Website and so that is what I am going to enter as my Topic name:
At this point accept the 'Default Input Lifecycle', which is called 'Moderate Feedback' - we will change this later – and click 'Add'.
Set Up a Lifecycle
Next set up a Lifecycle. A Lifecycle is the process or stages you will go through with each of the actions you will take to achieve your SMART Goal. As mentioned above my SMART goal is a 100 new, good fit contacts a month, within 3 months and I am going to enter the actions I think I need to take to achieve this into my roadmap. When I am setting up my Lifecycle it is important I think about the stages I need to apply to each of these different actions.
There are a number of template Lifecycles set up in Ask The Crowd, which can be found by going to:
Dashboard>Lifecycles>Add New Lifecycle and clicking on the 'Template' dropdown.
To view the stages of a Lifecycle, you need to name and 'Add' it. You can then view it's stages via 'Edit'.
None of the default template Lifecycles reflect the stages needed for a Continuous Improvement Roadmap for my website. So to create a Continuous Improvement Lifecycle, after clicking '+Add New Lifecycle', I type Continuous Improvement' in the 'Name' field and accept the 'Blank' template in the 'Template' field, click 'Add' and then on the next screen click 'Edit'.
Set Up the Lifecycle Stages
Scroll to the bottom of the screen and click '+Add New Lifecycle Stage'. This screen will appear:
There is some thinking to be done in completing the stages of a Lifecycle, but as everything can be edited later, don't over think it. Set up the Continuous Improvement Lifecycle suggested below and change it later as you discover what will work best for you and your team.
One thing to be aware of is that the Lifecycle Stages should only represent the process you are going to apply, 'Releases' should be used to indicate the timeframe over which you are going to do it. More on Releases later.
A good starting Stage for a Continuous Improvement Lifecycle is 'Wishlist', so enter this in the Name field and then consider:
Do you want to allow other users of your Continuous Improvement Lifecycle to vote on whether they think items on your Wishlist will help you to achieve your goal? At the Wishlist stage, generally the answer will be yes – this would be really useful information – so retain the tick for 'Voting allowed?'.
Do you want to allow items on your Wishlist to be deleted? Possibly yes as you may decide that they won't contribute towards achieving your goal so won't be actioned and should be deleted, so retain the tick for 'Input deletion allowed?'
Is it expected that after this stage further actions will be taken? As Wishlist is the first stage in the Continuous Improvement Lifecycle, the answer is definitely yes, so keep 'Is this a Closed stage?' Unticked.
Do you want anyone who has subscribed to an item on the Wishlist to be sent an e-mail when the item – or input as Ask The Crowd calls them – reaches the Wishlist stage? Ask The Crowd sends a lot of notification e-mails so I general untick this at all stages.
Click 'Add' and your saved Lifecycle Stage will appear at the bottom of the screen:
Repeat this process adding the following Stages:
'Agreed to Action'
'Being Actioned'
'In Review'
'Completed/Signed Off'
'Closed no Action'
I remove the ability for both deleting and voting on an item or input once it's moved from the 'Wishlist' stage, but you may prefer not to.
'Completed/Signed off' and 'Closed no Action', should both be set up as 'Closed' stages:
At the end your Continuous Improvement Lifecycle Stages will look like this:
If you have added the Stages out of order, they can be re-ordered using the arrows.
Add a Lifecycle to a Topic
Now return to the Topic screen and click 'Edit' against the Topic that you set up earlier:
Your Continuous Improvement Lifecycle will have been added to your 'Default Input Lifecycle' drop down. Select this.
Add Releases to a Topic
Next Click on the button '+ Add Release'. Using Releases is how you record the timeframe over which actions will be completed.
My suggestion is to start with setting up Releases named:
Priority 1 – Must Have
Priority 2 – Nice to Have
These are useful for prioritising items or inputs at the 'Agreed To Action' stage of your roadmap, when you aren't sure when it they will be actioned.
You need to add a date as you set up each release stage, which of course isn't relevant to these types of Releases, but is needed to enable you to set up them up.
Click 'Add' to save each Release.
You should also set up Releases which will indicate when something in your Continuous Improvement Roadmap will/has been completed.
For my Website Roadmap I am going to add Releases for each month which will enable me to both plan my workload each month and later report on what has been delivered each month. At this point I am only going to add them for the next three months – as my this is the timeframe of my SMART goal. Releases can be added at any time.
The framework for my Continuous Improvement Roadmap for my website is now in place.
Now all I need to do is add the Roadmap content and share it with all interested parties. These two actions are linked.
Adding Roadmap Content
As mentioned before, I have lots of ideas on how to improve my website to achieve my goal of a 100 new, good fit contacts a month, within 3 months. Ideas have also been e-mailed to me and captured in meetings. I now want to enter all these ideas into my Roadmap.
You do this by going to Inputs in the main menu and clicking '+ Provide Input'. A 'Give Input' box pops up:
This is where you add your first idea, completing both the 'Title' and 'Description' fields and clicking 'Send Input'.
By default Ask The Crowd allocates all inputs to the 'Unmoderated' Topic and the Lifecycle, 'Moderate Feedback'.
The 'Moderate Feedback' Lifecycle gives suggestions as to how process any inputs newly added to your roadmap:
The next steps are to allocate this idea to your Topic and your Continuous Improvement Lifecycle.
If you also want everyone you will invite to have access to the Continuous Improvement roadmap to be able to see this, tick 'Users (Everyone)' in the 'Manage Input Security' box at the top of the screen and click 'Save Changes'.
Continue to do this until you have input into Ask The Crowd all the ideas you have already captured. Once you have:-
Congratulations! You have built your Continuous Improvement Roadmap.
Your next step is to share this with all interested parties and ask them to start contributing ideas too. I cover this in my article How To Make the Most of your Continuous Improvement Roadmap - along with how to work with your Continuous Improvement Roadmap to best support achieving your improvement objective.
In the meantime do sign up for a free 14 day trial of Ask The Crowd:
Related articles:
The Complete Guide to Continuous Improvement in Business
How To Make the Most of your Continuous Improvement Roadmap
How do I Create a Culture of Continuous Improvement?
Related White Papers:
Emma was Operations Director for Triaster for nearly 20 years, during which time as well as learning and perfecting her BPM and process improvement skills, she honed her inbound marketing expertise. She now runs D2e - Designed to engage - which designs and develops bespoke, engaging, HubSpot CMS websites, that help your entire company to grow and scale. She is delighted to still be delivering Triaster's marketing, whilst also helping other companies turn their websites into their hardest working asset.