How to Get the Best Return on Investment From 6 Common Business Goals
Michael Cousins
28 March 2017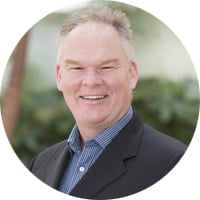 Of concern to senior managers in nearly all organisations is that resources are invested in those projects that deliver the best return on investment. The long term potential of an organisation rests in the ability of senior management to make these investment decisions well...

Call it wrong too many times and the competition will race ahead, call it right consistently, however, and the competition will never catch up.

How can senior managers understand the relative strengths of choosing to invest in better process management as opposed to the myriad other investments vying for resources? To answer this question, we have to look at the possible return on investment from certain business goals.
The Best Return on Investment Depends on Your Business Goals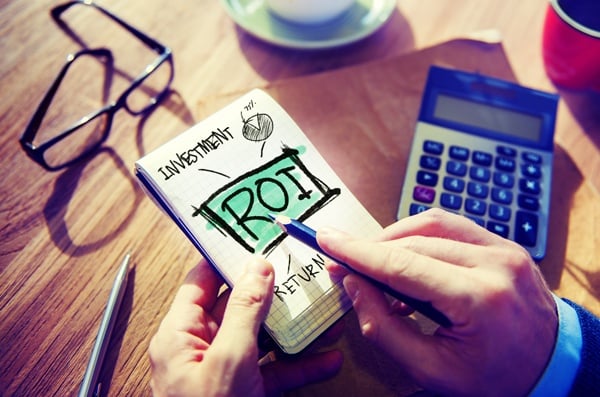 Getting a a successful ROI depends on how you marry up the business goals your organisation has set, and the obstacles it needs to overcome in order to reach them.
There is no simple ROI value I can give you, of say 10% or 48%, from investing in process improvement. However, there is much to be explored about the kind of ROI that can be delivered, and the business contexts that have most potential to gain ROI from better processes through a process library.
Every organisation can benefit in different ways from better processes, and the ROI is always context dependent.
Understand the Situation. Understand the Action Needed. Understand the Tool Needed:
Suppose your organisation is a major football club, and the goal is to come in the top three of the premiership. The obstacle is a poor defence that lets in too many goals. Would a Process Library deliver an ROI? No, of course not. It would be a complete waste of time and money. Better training and better players are needed, not better processes.
Suppose on the other hand your organisation is a major construction company, and the goal is to eliminate serious accidents from the workplace. The obstacle is there is an inconsistent approach to safety management from project to project, and site to site. Would better process management deliver a better return on investment? Yes, of course it would. The ROI could be as strong as saving people's lives, and there is no greater ROI than that.
ROI Potential
There is a class of common business goals, and a commonly occurring set of obstacles that organisations encounter when trying to achieve these goals, that naturally fall into the contexts where Process Libraries can deliver strong ROI. The example just mentioned of workplace safety is one of these goals. There are many others, some of which I have listed out below.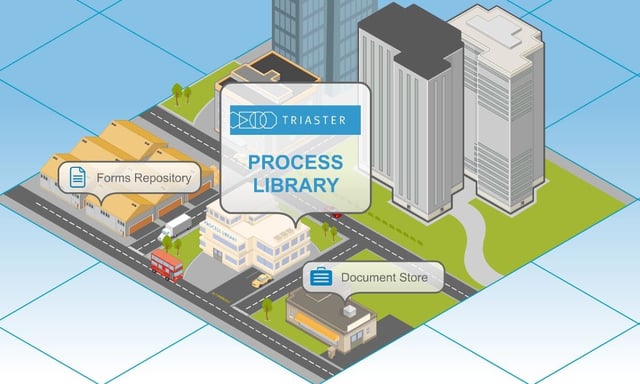 You Can Achieve the Best ROI With These 6 Business Goals
Standardising, harmonising and communicating best practice - your organisation has a goal to perform consistently, and the obstacle to doing so is there is no clear single source of truth regarding how things should be done
Becoming more efficient - your organisation has a goal to reduce costs or increase productivity, and the obstacle to doing so is there is no safe way to identify where efficiencies can be made so change is potentially counter-productive
Modernising the management system - your organisation has a goal to replace, update or bring into the 21st century its existing management system, and the obstacle to doing so is an entrenched set of working practices that are procedural rather than outcome based
Integrating several management systems - your organisation has a goal to create a single common management system to encompass all the existing management systems, and the obstacle to doing so is the existing systems use a variety of documentation approaches and have to conform with a range of differing standards
Increasing turnover - your organisation has a goal to win new customers, and the obstacle to doing so is the potential customers need more confidence that you can deliver on your promises, they need to see evidence that you have delivery processes in place
Improving quality - your organisation has a goal to improve the quality of its products or services, and the obstacle to doing so is insufficient ownership by the teams of people responsible for delivering the products and services of the processes and decisions that can influence quality
There are many other business contexts in which there is potential for a Process Library to deliver ROI.
If you would like to learn more, here's a range of case studies that show how real organisations with real improvement goals were able to tackle obstacles by using Process Libraries.
Or you could look further into the Triaster Platform by clicking on the infographic below:
Related Articles:
Business Process Management vs Quality Management vs Enterprise Architecture vs Workflow Management
How to move away from a paper-based Business Management System
Establishing a Business Improvement Team: 4 Must Do Actions
3 Reasons why Continuous Improvement Projects Fail
How to ensure that your Business Process Management (BPM) system will be used: 10 key steps
Mike founded Triaster in 1994. A thought leader in business improvement, he has led Triaster ever since, spearheading its development of beautifully engineered business improvement software, that is both full of the functionality required by business analysts and that end users find really easy to use.