Establishing a Business Improvement Team: 4 Must Do Actions
Emma Harris
13 October 2016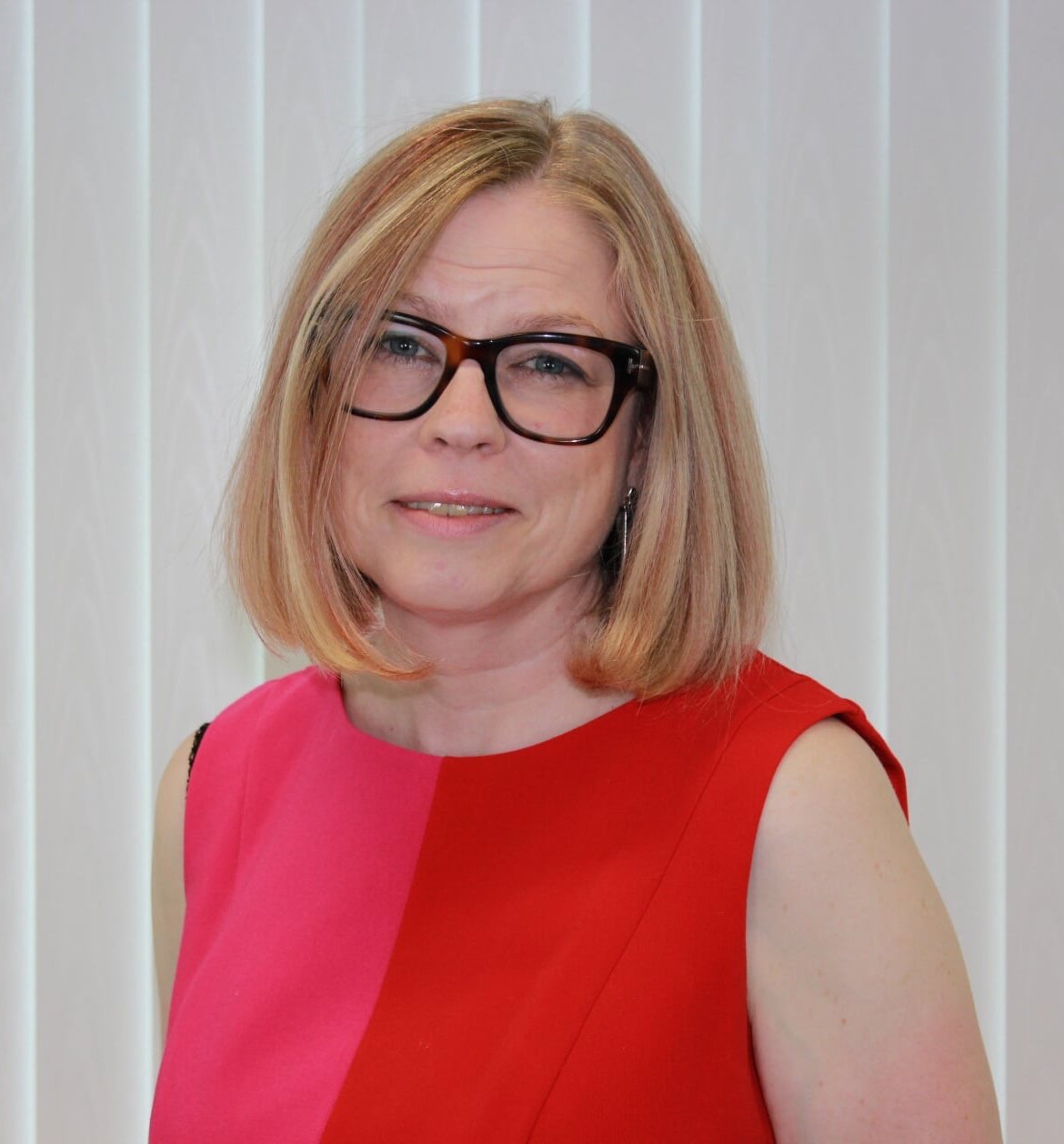 When establishing any new team there is a lot to do and it is sometimes hard to decide what the priority actions should be. Having worked with hundreds of business improvement teams, Triaster have learnt that there are 4 key activities that should be at the top of the list for any newly formed Business Improvement team as they will:
Save masses of time later on
Ensure successful results
Let's examine each in turn.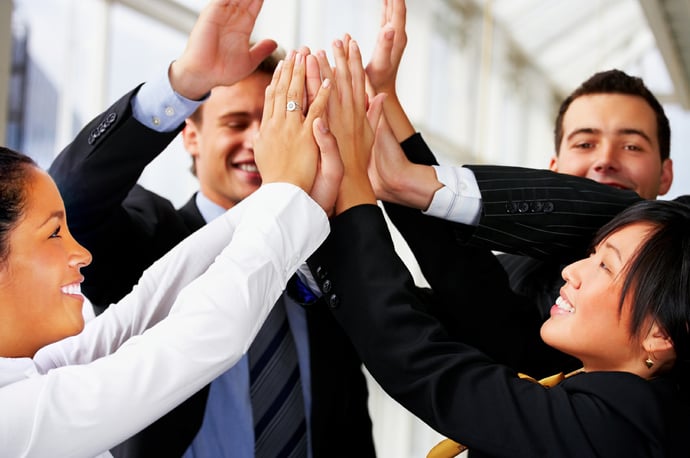 velas consulting
1. Agree the Business Improvement Teams' Objectives
This activity may seem a little superfluous for a Business Improvement team – the objective's improvement right?
Well yes, but improvement is a wide remit. It will need narrowing down a little. Ideally the team's objectives should align with the overall corporate objectives and hence the focus of the team will align with the corporate strategy.
However, whilst corporate strategy is usually quite broad, the objectives for the improvement team should be broken down into realistic and achievable targets over a defined time period.
This is important for a couple of reasons:
The team should be aiming at success from the start. Success is much more likely if you both know what it looks like and that is in fact actually achievable.
Senior Executive support is key to achieving business improvement and much more forthcoming if senior management can see how your team is contributing to achieving the corporate strategy.
A couple of illustrations to explain what we mean:
If your company is in a high growth phase, establish the objectives for the Business Improvement team to show how they will support this high growth. Then break these down into achievable targets, such as perhaps a system to support and improve new customer on-boarding.
If the organisation is well established, with a large customer base, an excellent reputation, and its strategic objective is to modernise; the objective of the business improvement team may well be to maintain quality – and that excellent reputation – whilst new systems are being implemented. Targets should be time based and linked to this objective.
2. Agree the Business Improvement Approach
Having established their objectives, the team needs to agree on the approach they intend to take to achieve these – over the long term.
Keep firmly in mind what you want to do and choose the approach that will best enable you to do this. Don't let the tail wag the dog – either in choosing a business improvement methodology or a software system.
Most teams will look for a software system to help them achieve their objectives.
There are many different software systems offering many different approaches to business improvement. Some offer Workflow Management, some offer Enterprise Architecture; others offer Enterprise Resource Planning. Triaster offer a Business Process Management (BPM) platform.
Which one is right for your team will depend on your objectives.
Always start with your objectives and requirements and see which system delivers what you need (rather than the other way round).
Think long term; this is not a decision that you will want to revisit every few years – on either a time or cost basis.
3. Establish a Governance Framework
Having established the approach that you are going to take to business improvement and the system that you plan to implement - set out some ground rules.
These ground rules should set out how everyone is going to work on a day-to-day basis in order to work towards the teams' objectives. They are commonly called a Governance Framework.
Establishing a Governance Framework can seem rather hard work, but if properly thought through and adopted, a Governance Framework is invaluable.
The ground rules needed when implementing a BPM system – which is what we know about at Triaster – need to cover the following as a minimum:
The Process Mapping methodology
A Review and Approvals process
Data Capture
The Process Mapping methodology
Implementing a Business Process Management (BPM) system starts with creating process maps of business processes.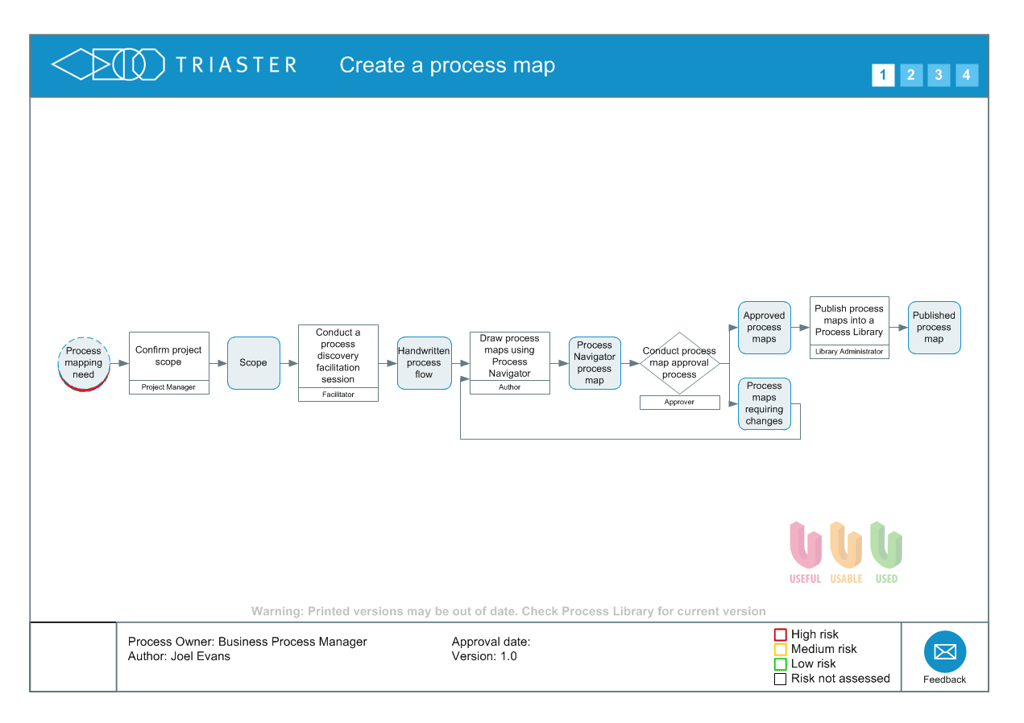 For information on process mapping, please read the following articles:
Process Mapping: Who does it and why?
Six Major Benefits of Process Mapping
Process mapping can be done in lots of different ways, using lots of different shapes. Without some ground rules, the end result can easily be very inconsistent and unhelpful. Especially where several people are doing the process mapping.
It is therefore important to establish a common approach to process mapping at the outset - that everyone adopts. If this is done, all the benefits of process mapping will be achieved. Without it, a lot of rework is needed and masses of time can be wasted.
For information on Triaster's approach to consistent process mapping, please read the article:
What is the Noun-verb methodology of Process Mapping?
Review and Approvals process
Process maps are only useful if they are accurate.
Process Mapping enables Business Improvement by capturing the current business processes. If the process maps are inaccurate, determining where improvements can and should be made, becomes very difficult. Accordingly, a review and approvals process for all process maps is essential.
Many BPM software systems support a process map review and approvals process. Key decisions such as who will be doing the review should be taken as early as possible however, to best ensure that all process amps are as accurate as possible.
Data Capture
Any team looking to make business improvements will need to capture data about the business. The data that needs to be captured will depend on team objectives. For example, if a team objective is to achieve corporate visibility of who is responsible for certain processes, capturing that data is essential.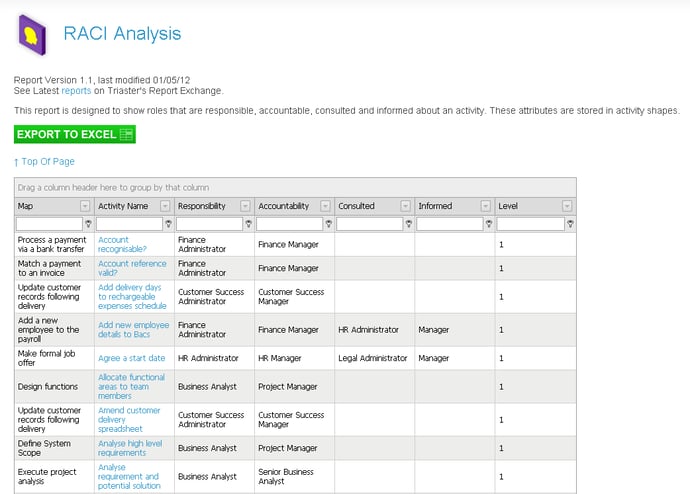 The key thing is to decide what data will be needed to achieve your objectives and capture it - as part of the process mapping exercise.
So often, teams decide to come back later and capture the data, or don't think about what data they will need, so don't collect it. However, any time saved at the outset is spent doubly later on.
For information on data capture, please read the following article:
How can a BPM system enable me to achieve Continuous Improvement? Methods and Examples
4. Plan to implement Cultural Change
This activity is absolutely essential to any Business Improvement team and the one that is most overlooked.
It is likely that at some stage, in order to achieve your objectives as a team, you will be implementing change to the organisation.
People dislike change. So implementing change is hard.
However, it will be a great deal easier to implement if it is part of ongoing dialogue. So, right at the outset, start that dialogue. Introduce your team, explain what you are planning to do and why - get people involved.
And keep doing so.
Remember- your success as a team will depend on your ability to persuade the rest of the organisation to change.
For information on implementing cultural change, please read the following article:
Problems with Business Process Management (BPM): Getting employees to follow the process
We hope that you have found this article useful and that it will help you to establish your business improvement team.
If you think the Triaster platform might help you to achieve your objectives, register for one of our free 30 minute webinars:
Related articles:
Process Mapping: Who does it and why?
Six Major Benefits of Process Mapping
What is the Noun-verb methodology of Process Mapping?
How can a BPM system enable me to achieve Continuous Improvement? Methods and Examples
Problems with Business Process Management (BPM): Getting employees to follow the process
3 Reasons why Continuous Improvement Projects Fail
How to ensure that your Business Process Management (BPM) system will be used: 10 key steps
Emma was Operations Director for Triaster for nearly 20 years, during which time as well as learning and perfecting her BPM and process improvement skills, she honed her inbound marketing expertise. She now runs D2e - Designed to engage - which designs and develops bespoke, engaging, HubSpot CMS websites, that help your entire company to grow and scale. She is delighted to still be delivering Triaster's marketing, whilst also helping other companies turn their websites into their hardest working asset.