3 Reasons why Continuous Improvement Projects Fail
Isobel Witts
17 August 2016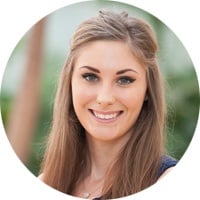 Many organisations rely on continuous improvement initiatives to drive change in their business, and if implemented correctly, such projects can be hugely successful. But, as with any change initiative, there will be a few major barriers to overcome. This article will focus on some of the main reasons that continuous improvement projects fail and how they can be avoided so that your organisation can get back to business as usual.
Firstly though, let's look at what we mean by Continuous Improvement.
What Is Continuous Improvement?
Continuous improvement is an ongoing, long-term approach to improving processes, products and services. This tried and tested method occurs gradually and aims to make small incremental changes over time. Generally speaking, continuous improvement looks to change and improve business processes to increase efficiency and reduce costs.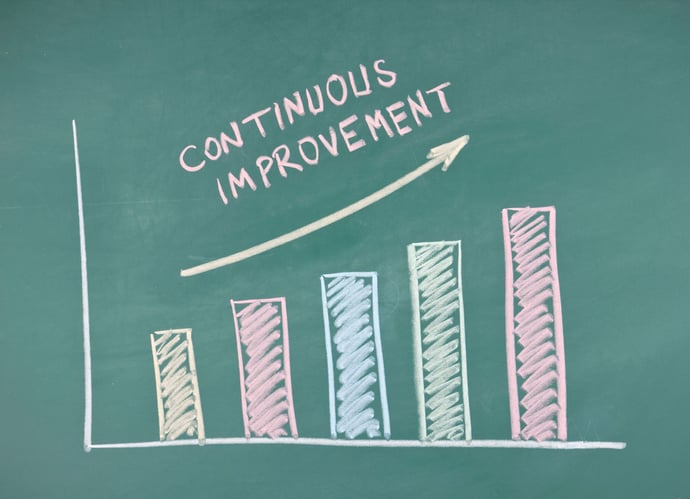 What are the main reasons why Continuous Improvement projects fail?
There are 3 main reasons why Continuous Improvement projects fail:
Lack of stakeholder engagement

Failure to implement a culture of Continuous Improvement

The Business Management system does not support Continuous Improvement
Let's look at each of these in turn.
1. Lack of stakeholder support
Not being able to get buy-in from senior stakeholders is likely to be the biggest stumbling block for the majority of businesses looking to implement continuous improvement. Without senior support, it is very unlikely that your project will even get off the ground. But, for continuous improvement to really be successful it is essential that all of your key stakeholders are involved and engaged from the very beginning. These should include:
Senior Executive Sponsor

Project Team

Process Mappers

Process Experts

IT
Change must come from the top down, so getting support from all of your stakeholders before you begin your project will be key to ensuring its success overall; and will help your organisation get back to business as usual as quickly and as smoothly as possible. This is, of course, often easier said than done and there will always be budget and time restraints to contend with, but getting and keeping your stakeholders on side should help to alleviate these issues.
To learn more about the challenges of getting stakeholder buy-in and how these can be addressed, please read our article:
Problems with Business Process Management: Achieving Stakeholder buy-in
2. Failure to implement a culture of Continuous Improvement
Once your continuous improvement project is underway, it is important that your company's culture can support and enable an ongoing change initiative. Change causes a huge amount of friction in the workplace, so it is essential to address the 'we've always done it this way' mentality as soon as possible.
Keeping your employees engaged with your continuous improvement initiative is a common challenge for many organisations and their attitude and level of commitment to the project will ultimately determine how successful it will be over time.
At Triaster, we believe the best way to implement a culture of continuous improvement in your organisation is to ensure that your employees are actively involved in capturing what your business does and encourage them to regularly make suggestions on how things can be improved. Giving your employees the responsibility to capture and improve what they do will really help to increase their engagement with the project and will continue to drive continuous improvement in your company.
If you would like find out how to improve employee engagement and implement a culture of continuous improvement, the following articles may be useful:
3. The Business Management system does not support Continuous Improvement
Getting the right business management system to support your business needs and strategic objectives is key to the success of any improvement project. If your main goal is to implement a continuous improvement initiative, then you must make sure that the system will be able to support the project.
There are a great many software tools on the market that are dedicated to business improvement but we believe that a dedicated business process management system is the best fit for ensuring a successful continuous improvement project.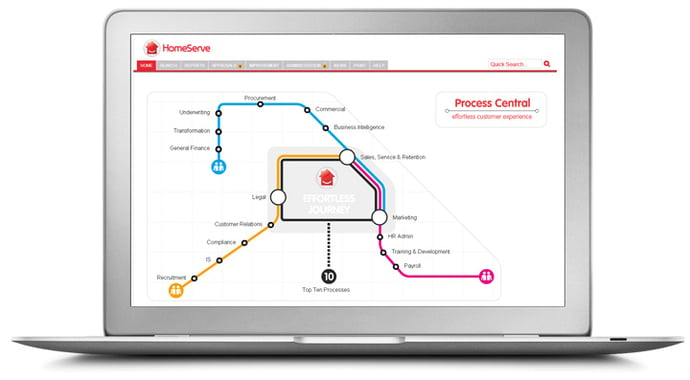 A good Business Process Management system will primarily allow you to document and share your business processes with the rest of your organisation but will also have some business analysis capabilities. This functionality will help you to model any changes that have been made to your business processes so that you can make improvements based on data-driven evidence.
We understand that implementing a new system will be a big investment and there are lots of things to think about before making a purchase.
The following articles have been put together to support you throughout your decision making process and ensure that you find the right system for your needs:
We hope that you have found this article useful. At Triaster we often work with people who are looking to implement a change initiative in their organisations. We offer a dedicated business process management system that intelligently houses all of your company's processes, procedures, policies and documentation in an easy to understand, easy to use secure website. If you are interested in exploring how Triaster can help you with your business process management and improvement challenges, we would love to hear from you.
Related articles:
Problems with Business Process Management: Achieving Stakeholder buy-in
Continuous Improvement: How do I create a culture of continuous improvement?
How can I get employees engaged enough to propose improvement opportunities?
Isobel joined Triaster in September 2014 as our Customer Success Administrator. After about a year in the role she decided marketing was where her main interest lay and she began working with Emma as a new Triaster website was developed and the Triaster blog was started. The move was very successful, resulting in her moving full time into a marketing role, firstly at Triaster and subsequently for a local marketing agency.