How to Develop a Quality Strategy/6 Advantages of Quality Control
Carma Evans
30 June 2021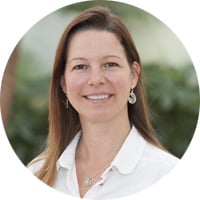 We all know when something is poor quality, but agreeing what quality is and more specifically how to implement a quality strategy in your organisation is much harder.
In this article I am going to explore what quality means, how best to achieve it in your organisation and the advantages of quality control.
Contents:
What is Quality?
The best explanation of quality that I have ever read was by the Chartered Quality Institute:
'Quality is an outcome – a characteristic of a product or service provided to a customer, and the hallmark of an organisation which has satisfied all of its stakeholders.'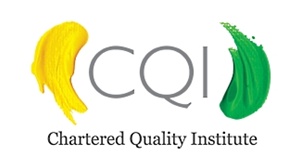 A Definition of Quality Management

Quality management is therefore (they go onto say), 'about making organisations perform for their stakeholders – from improving products, services, systems and processes, to making sure that the whole organisation is fit and effective.'
What qualifies as an acceptable level of quality for your organisation is accordingly ultimately a question for your stakeholders. Stakeholders being anyone who has an interest in the success of what your organisation does.

Customers will be the most important group of stakeholders for the majority of businesses, but investors, employees, suppliers and members of our wider society are stakeholders too. Delivering an acceptable level of quality in your organisation means knowing who your stakeholders are, understanding what their needs are and meeting those needs (or even better, exceeding expectations), both now and in the future.
Learning from Quality Failure
While quality and quality management are sometimes hard to define, we all know what quality failure looks like.

Image from: barrieaircraft.com
A quick Google of 'quality failure', immediately brings up numerous examples:
J. P. Morgan's loss of $6.2 billion in 2012 as a result of inadequate internal controls and the gross misconduct of two traders
Boeing's launch of 787 Dreamliner plagued with delays and problems which

doubled

the number of estimated years for development from

4 to 8 years

and a cost of

£32 billion

from an estimated £6 billion
Toyota's 2010 quality failures impacting their reputation as a quality leader because of removable floor mats that caused the accelerator to stick and led to

52 deaths

and a recall of 9 million cars in the US.
For more on quality failures and their cost please read: What is the cost of quality failure?
So how do we avoid quality failure and provide a quality product or service to our customers? One that meets or even exceeds their expectations?
Align your Corporate and Quality Strategies
Too often in the past quality has been seen as non-strategic and not core to the real business of the organisation - perhaps even an add-on.
However the CQI (and many others in fact) firmly believe that meeting and exceeding your stakeholder's expectations comes down to three things:
strong governance to define the organisation's aims and translate them into action,
a robust systems of assurance to make sure things stay on track and
To have any chance of achieving these, quality must sit right at the heart of your organisation and your quality strategy must be totally aligned and integrated with your organisation's corporate strategies.
How to Achieve Robust Quality Management
Achieving a robust systems of assurance to make sure things stay on track, requires your Quality Management System to also be right at the heart of your business extending (well beyond the quality department) organisation-wide.
Indeed, with ISO 9001:2015 the core requirements for a complying Quality Management System are that it is strategic, central to the core business of the organisation and relevant to all employees.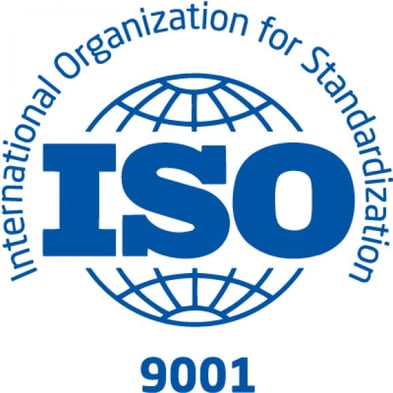 This is underpinned by certification to ISO 9001:2015 requiring the passing of an audit which checks that your Quality Management System delivers on the Seven Quality Management Principles.
These Quality Management Principles (QMPs) are:
QMP 1 – Customer focus: Meeting - and exceeding - your customers' current and future needs is the
primary focus of quality management.


QMP 2 – Leadership: Having a unified direction and mission that comes from strong leadership is essential
in promoting the right culture.


QMP 3 – Engagement of people: Competent, empowered and engaged people at all levels of your
organisation.


QMP 4 – Process approach: Understanding activities as processes that link together and function as a system
to yield more effective and efficient results.


QMP 5 – Improvement: Successful organisations have an ongoing improvement focus.


QMP 6 – Evidence-based decision making: Ensuring your decisions are based on the analysis and evaluation of data is more likely to produce the desired result.


QMP 7 – Relationship management: Identifying the important relationships you have with interested parties such as your suppliers – and setting out a plan to manage them – will drive sustained success.
For more detail on how to achieve the ISO 9001:2015 quality standard please download our expert guide to ISO 9001:2015.
Whether or not you take an ISO quality certification approach however, the most effective way to align your business and quality strategies is to put your quality management system firmly at the heart of your organisation.
A Culture of Continuous Improvement
A culture of continuous improvement can quite hard to achieve, given that it is as much about changing hearts and minds as is it about actions. There are however just 3 vital ingredients:
Senior Management Commitment

Employee Involvement

Ongoing Communication
All of which need to be built on an obvious link between quality and the strategic goals of the organisation.
For more on this please read: How do I Create a Culture of Continuous Improvement?
6 Advantages of Quality Control
Once a quality approach has been adopted organisation-wide, there is both the vision and the platform in place to:
Understand how the organisation currently works and where it can be improved
Educate your employees in taking a systemic dissatisfaction with the status quo, no matter how good the organisation is perceived to be.
Identify clearly and visibly responsibility, accountability and process ownership, so that the person responsible for the quality of each process is known – not least by them.
Model the risk of quality failure and the various approaches to mitigate against it.
Implement improved processes with better quality outcomes reduced.
Adopt a Continuous Improvement culture.
These are just some of the advantages of quality control.
Establishing your quality strategy and quality management system at the heart of your organisation is never a risk, but not doing so certainly is.
Related Articles:
What is the cost of quality failure
How do I Create a Culture of Continuous Improvement?
The Top 10 Things Your Quality Management System Must Deliver
Related White Papers:
This is an updated and refreshed version of an article originally written in 2017.
Carma Evans is now Triaster's General Manager. During her many years with the company she has fulfilled many roles and there is not much that she doesn't know about driving business improvement.