How to Develop a Quality Strategy/6 Advantages of Quality Control
Carma Cooper
5 July 2017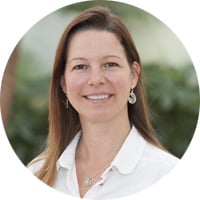 We all know when something is poor quality, but agreeing what quality is and more specifically how to implement a quality strategy in your organisation is harder to define than it may look at first glance.
In this article I am going to explore what quality means, how best to achieve it in your organisation and the advantages of quality control.
If you're trying to get to grips with the real meaning of quality, what better organisation to get a definition from than the Chartered Quality Institute.
How do the Chartered Quality Institute (CQI) Define Quality?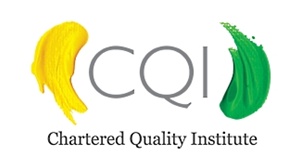 'Quality is an outcome – a characteristic of a product or service provided to a customer, and the hallmark of an organisation which has satisfied all of its stakeholders.'
Understanding quality is one thing, but achieving it in your organisation is quite another. Like anything worth doing, placing a quality management strategy at the heart of your organisation can be difficult but the consequences of not having it as a priority can also be brutal.
The Quality Management Process: Learning From Quality failure
While quality is sometimes hard to define, we all know what quality failure looks like.

Image from: barrieaircraft.com
A quick Google of 'quality failure', immediately brings up numerous examples:
J. P. Morgan's loss of $6.2 billion in 2012 as a result of inadequate internal controls and the gross misconduct of two traders
Boeing's launch of 787 Dreamliner plagued with delays and problems which doubled the number of estimated years for development from 4 to 8 years and a cost of £32 billion from an estimated £6 billion
Toyota's 2010 quality failures impacting their reputation as a quality leader because of removable floor mats that caused the accelerator to stick and led to 52 deaths and a recall of 9 million cars in the US.
For more on quality failures and their cost please read: What is the cost of quality failure?
So how do we avoid quality failure and provide a quality product or service to our customers? One that satisfies them?
The most effective way is to put quality at the heart of your organisation.
How to Align Business and Quality Strategy
Too often quality is seen as an add-on to businesses. There is a quality department and often it is tasked with achieving ISO quality certifications and very little else. However, since the 2015 update of ISO 9001, it will be even harder to 'box tick' your way to accreditation.
What does this mean? It means that it is getting even harder for organisations to gain accreditations without having a total quality culture.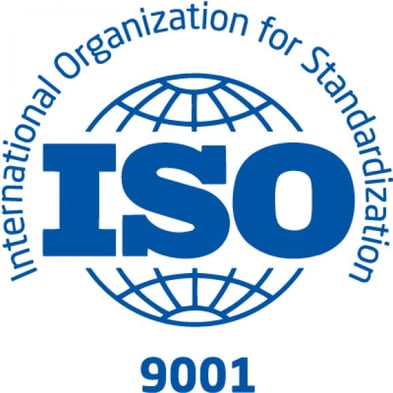 For more detail on how to achieve the new ISO 9001:2015 quality standard before the deadline of September 2018, please download our expert guide to ISO 9001:2015 below:
How to Achieve Quality Processes and Procedures
Delivering products and services to customers is core business and to ensure that what is delivered is 'quality', the quality strategy and the systems to support this must be absolutely aligned and integrated with the core business strategy and the core business systems.
This is simple to say, but of course harder to achieve.
It requires quality to be given the status and investment commensurate with the value that it can deliver.
It requires the quality strategy to be seen as a core business strategy documentation, which is agreed by the leadership team.
And it requires your Quality Management System to be right at the heart of your business extending (well beyond the quality department) organisation-wide.
This means that in order to achieve a quality strategy, this must start at the very foundation of your business with an emphasis on creating quality processes and procedures.
Advantages of Quality Control
What is often overlooked in the battle to legitimise quality as a key business initiative are the many advantages of having a quality focus at the heart of an organisation.
Once a quality approach has been adopted organisation-wide, there is both the vision and the platform in place to:
Understand how the organisation currently works and where quality can be improved
Educate your employees in taking a systemic dissatisfaction with the status quo, no matter how good the organisation is perceived to be.
Identify clearly and visibly responsibility, accountability and process ownership, so that the person responsible for the quality of each process is known – not least by them.
Model the risk of quality failure and the various approaches to mitigate against it.
Implement improved processes with better quality outcomes reduced.
Adopt a Continuous Improvement culture.
These are just some of the advantages of quality control.
Establishing a quality management strategy in an organisation is never a risk, but doing without it certainly is. If you would like to learn more about achieving ISO 9001:2015 before the deadline in September next year, then take a look at this ISO white paper written by ISO 9001 expert and co-author Mark Braham.
Alternatively, if you would like to find out about the quality strategy that helped the University of Winchester win two BQF UK Excellence Awards, click here.
Related articles:
What is the cost of quality failure
The Top 10 Things Your Quality Management System Must Deliver
Managing Risk in Business: How can I manage risk and avoid quality failure?
Achieving ISO 9001:2015 with Business Process Management (BPM)
Carma Evans has been at Triaster for just over twelve years (although known as Carma Cooper for much of that time). We don't think there is a role at Triaster that Carma hasn't done at some point (apart from development!) but she seems particularly suited to her present one: Client Services Director.