A common worry for many businesses when implementing a change initiative is that the proposed new way of working won't survive past the initial transformation project stage and your organisation will consistently struggle to change the way things are. This article will explain the best approach to take to ensure that your new processes will become business as usual.
The Importance Of Knowing What Your Business Does
Before you even begin to think about how to change, you really need to understand exactly what your business does, and how it does it. Without this knowledge, your transformation project may fail. It is difficult to improve something if you are not actually aware of:
What is working already

What really isn't working

What needs to be changed
How Can We Understand What We Do?
From our experience, the best way to really understand what your business does, is to map all of your end-to-end processes and present them in the form of a process map. In its simplest form, a process map is a visual representation of the steps your business takes to transform its inputs into outputs. Here's a great example: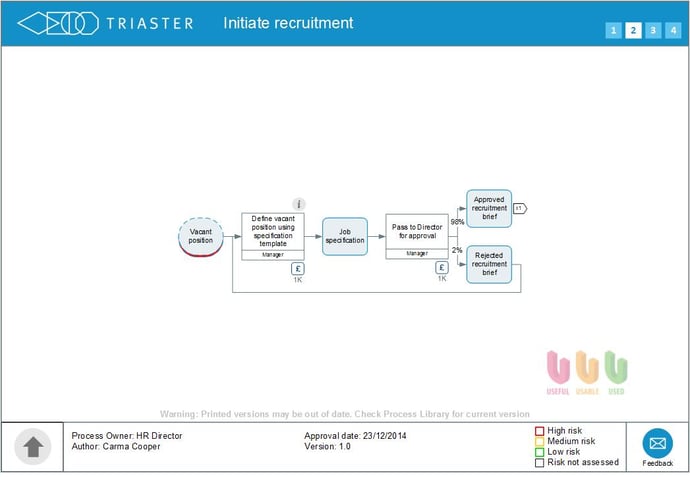 For more information on process mapping, please click here: How to create a process map in 3 simple steps
Once an organisation has mapped out all of its end-to-end processes, it becomes much easier to see where improvements can be made. This is a time consuming activity, but well worth the effort.
How Do We Organise All of Our Process Maps?
By the time you have arrived this stage, it is likely that you will have hundreds of process maps. So, what do you do with them?
We suggest storing them in a secure, online repository so that they can be accessed by everyone in your organisation and easily updated or managed. The best way to do this is to invest in a Business Process Management (BPM) system. The most sophisticated systems will not only have process mapping capabilities, but will also give you the ability to present, analyse and improve your business processes.
But it isn't enough to just upload all your maps and then leave them unsorted for your employees to wade through. A great BPM system needs to be:
Searchable

– so that it is easy to find what you are looking for with even the simplest of search terms.

User-friendly

– you need to make sure that the people who need to use your Process Library will actually want to use it.

Reviewed and updated regularly

– your Process Library will always need to be kept up-to-date with the latest information so that it remains accurate, consistent and reliable.
Storing and presenting your processes in this way will really help support your change initiatives, especially with your new processes becoming business as usual and persisting long after your project is completed.
Determining The Change Initiatives
Now that you have an understanding of what your business does, you can begin to identify where your bottlenecks and inefficiencies lie and start to think about how your processes can be improved. Ideally, your BPM system will enable you to model the impacts of change before you make them, minimising the disruption of change.
There are two ways to implement change in your organisation. You could go for a 'big bang' effect, where any changes are made simultaneously; however, this tends to cause more friction, and there's every possibility that your organisation will struggle to return to business as usual as this will be a real shock to the system.
We believe the best way to make changes and ensure that they really stick, is to implement a continuous improvement initiative. This is the quickest way to return to business as usual.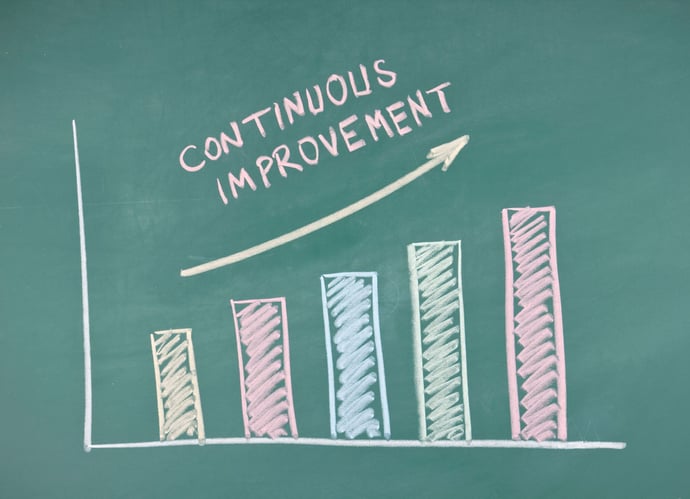 What Is Continuous Improvement?
Continuous improvement is an ongoing, long-term approach to improving processes, products and services. This tried and tested method occurs gradually and aims to make small incremental changes over time. Generally speaking, continuous improvement looks to change and improve business processes to increase efficiency and reduce costs. As the majority of changes are small, there is often less resistance and take-up is greatly improved.
If you plan to make continuous improvement a driving factor in your organisation then you will need to make sure that you are actively looking to improve things in your business and are constantly reviewing the results or implications of that change.
If you simply make a change and then don't worry about analysing the results, how will you know if it was the right thing to do, or if it has been successful?
The Return to Business as Usual
Once you have established a BPM system that is driving continuous improvement in your organisation, getting back to business as usual is easy. By using such an integrated system, you can ensure that changes to processes are communicated to your end users so that they can begin using them as soon as they are created. However, if this is to work seamlessly, you need to ensure that a cultural change takes place to support the system.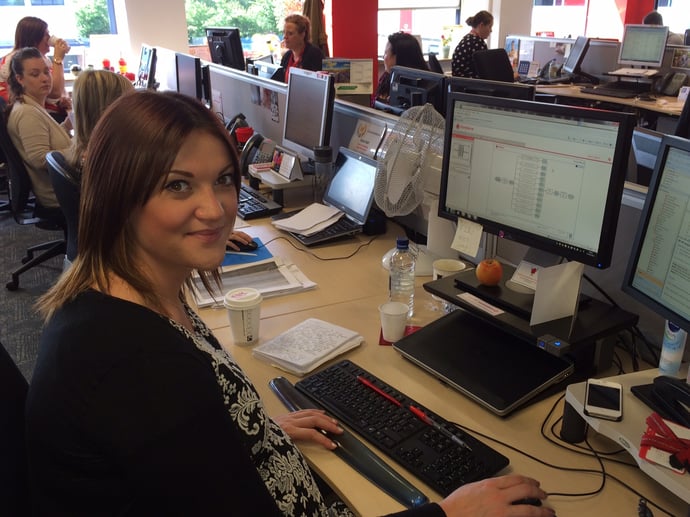 To read more about continuous improvement and how you can implement this approach in your business, please read this article:
Continuous Improvement: How do I create a culture of Continuous Improvement?
The Cultural Change
In any organisation there is likely to be some resistance to change as people are always much happier to stick with what they know. But with a culture that supports change, this can be overcome. It is important to address the problems that arise as a result of implementing a BPM system as this can impact the success of continuous improvement and delay the return to business as usual. You can read about this in the following articles:
Problems with Business Process Management (BPM): Getting employees to follow the process
Problems with Business Process Management (BPM): Achieving Stakeholder buy-in
We hope that you have found this article helpful. Here at Triaster, we often support organisations who are looking to make changes to their business to help them reduce costs, increase efficiency, and implement a culture of continuous improvement. If this is something you think could benefit your business, we would love to hear from you.
Related articles:
7 key questions to ask when shopping for a Business Process Management (BPM) System
Best Business Process Management (BPM) software: A Brief Review
How much does Business Process Management (BPM) software cost?