Achieving ISO 9001 2015 with Business Process Management (BPM)
Emma Harris
31 May 2016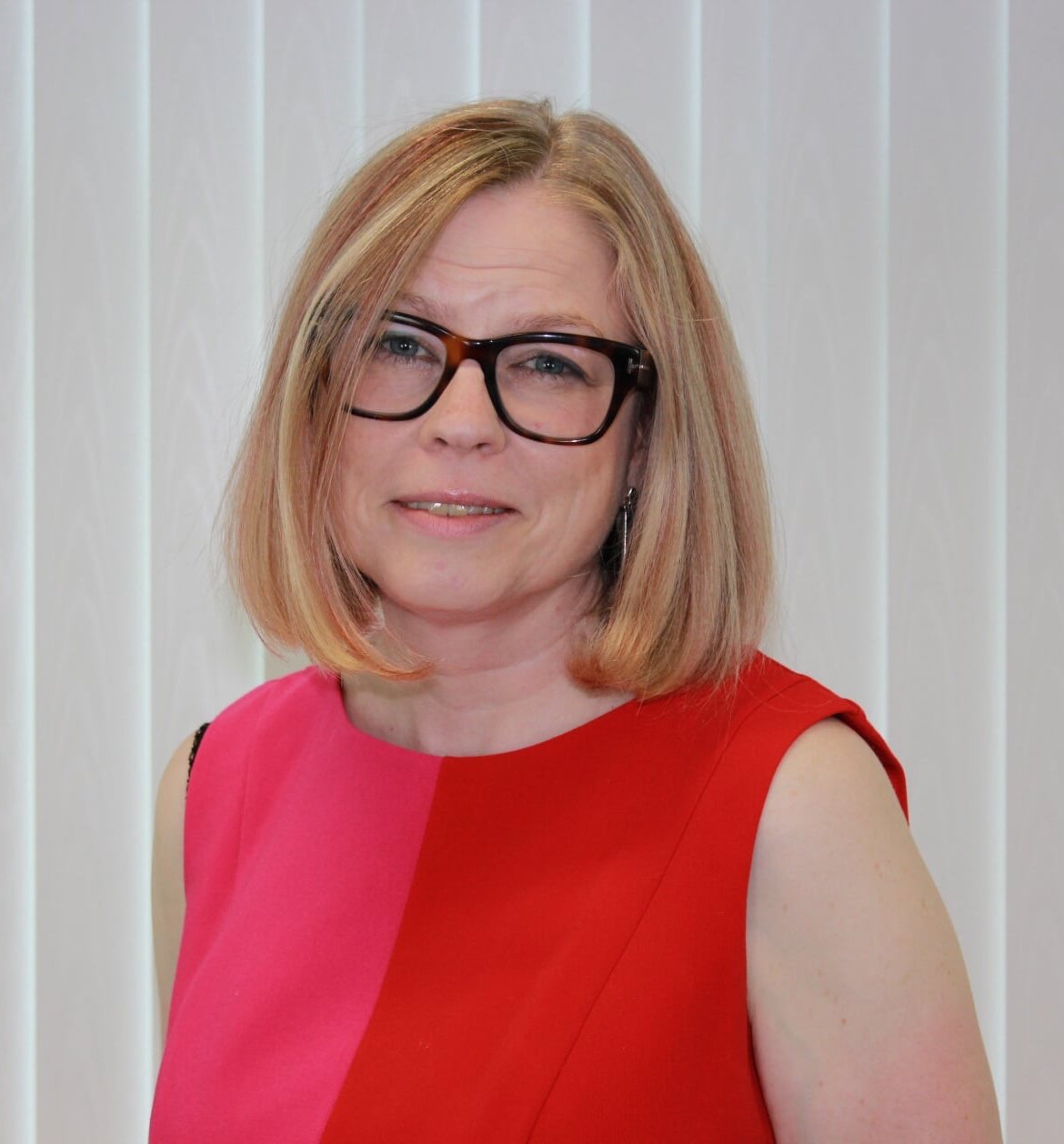 Achieving ISO 9001 2015 by the September 2018 deadline is going to be challenging for many organisations. In this article, I examine the new ISO 9001 requirements and how to choose your Quality Management System to make it as easy as possible.
Download the 'ISO 9001 Transition' White Paper Written By ISO Expert, Mark Braham.
Before we get started, I would like to direct you to this excellent
white paper written by Mark Braham, an expert in ISO 9001, who was also one of the co-authors of the new standard.
Now, Let's start by looking at what ISO 9001 2015 is.
Firstly who is ISO?
ISO is the International Organisation for Standardisation. It is an independent, non-governmental international organisation with a membership of 161 national standards bodies. Through its members, it brings together experts to share knowledge and develop voluntary, consensus-based, market relevant International Standards to support innovation and provide solutions to global challenges.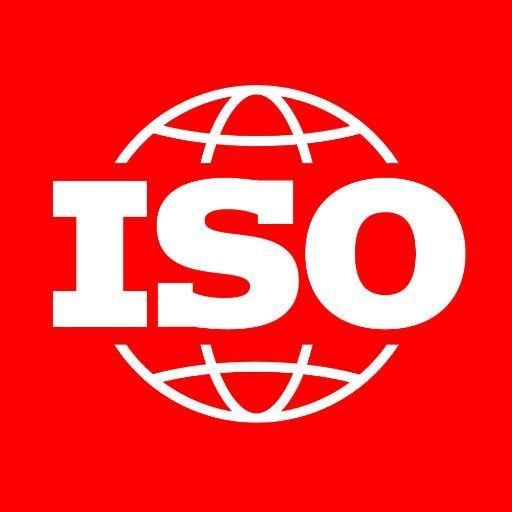 What are International Standards?
International Standards set out specifications for products, services and systems, to ensure quality, safety and efficiency. Their aim is to facilitate international trade.
ISO 9000 Standards
The ISO 9000 family addresses various aspects of quality management and contains some of ISO's best known standards. The standards provide guidance and tools for organisations who want to ensure that their products and services consistently meet customers' requirements, and that quality is consistently improved.
Standards in the ISO 9000 family include:
ISO 9001 2015 - sets out the requirements of a quality management system
ISO 9000 2015 - covers the basic concepts and language
ISO 9004 2009 - focuses on how to make a quality management system more efficient and effective
ISO 19011 2011 - sets out guidance on internal and external audits of quality management systems.
ISO 9001 2015
ISO 9001 is the standard that sets out the requirements for a quality management system. It helps organisations to be more efficient and improve customer satisfaction.
It has recently been updated and the latest version is version ISO 9001 2015.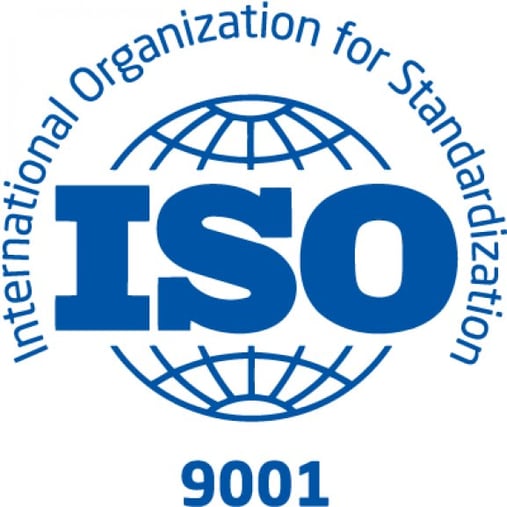 This standard is based on seven quality management principles including a strong customer focus, the motivation and implication of top management, the process approach and continual improvement.
Quality Management Principles (QMP)
The seven quality management principles are:
QMP 1 – Customer focus: Meeting – and exceeding – customer needs is the primary focus of quality management.
QMP 2 – Leadership: Having a unified direction or mission that comes from strong leadership is essential.
QMP 3 – Engagement of people: Competent, empowered and engaged people at all levels of your organisation.
QMP 4 – Process approach: Understanding activities as processes that link together and function as a system.
QMP 5 – Improvement: Successful organisations have an ongoing focus on improvement.
QMP 6 – Evidence-based decision making: Ensuring your decisions are based on the analysis and evaluation of data is more likely to produce the desired result.
QMP 7 – Relationship management: Identifying the important relationships you have with interested parties such as your suppliers – and setting out a plan to manage them – will drive sustained success.
Certification to ISO 9001 2015
Certification to ISO 9001 2015 requires checking that your quality management system delivers on these QMPs – this is a vital part of ISO 9001 2015.
How do I get started?
ISO answers this question in its brochure, 'ISO 9001 2015 How to use it' with the following:
There are many ways an organisation can implement a quality management system…., but here are a few tips to get you started.
Tip 1 – Define your objectives. Why do you want to implement the standard?
Tip 2 – Make sure senior management is on board. It is crucial that everyone – from the top down – is supportive of the initiative and its objectives.
Tip 3 – Identify your organisation's key processes for meeting your objectives as well as your customers' needs. Within each of these processes, make sure you understand your customers' requirements and can guarantee that these are met – each and every time. This will form the basis of your quality management system.
For a more in-depth explanation on achieving ISO 9001 2015, explained by an expert, download the comprehensive white paper here:
Business Process Management (BPM)
To my mind the only way to achieve a quality management system which delivers on these seven quality management principles is by extending it well beyond the quality department and taking it organisation-wide with a Business Process Management approach.
The ISO 9001 requirements for the 2015 edition are such that the quality management system needed for certification must deliver real benefit to the organisation and not just ticks in boxes to deliver the ISO badge.
This aligns with the Chartered Quality Institute's (CQI) belief in the 'need to create a world with of quality at the heart of every organisation' and is a very positive step forward.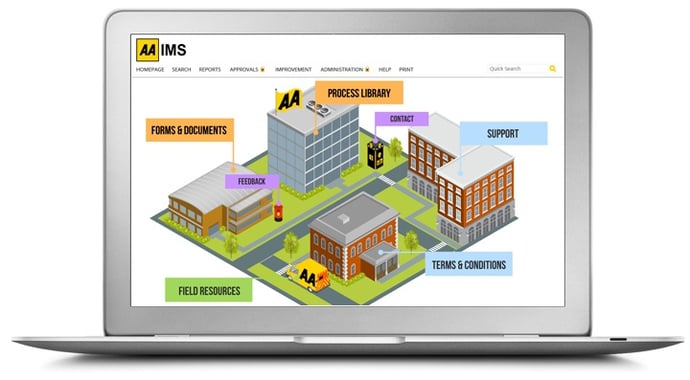 How to choose a BPM system to achieve ISO 9001 2015
There are a great number of quality systems which deliver a Business Process Management approach and which one your organisation chooses will depend on your objectives for ISO 9001 2015 (remember Tip 1 above). However a checklist against the following is essential:
Delivers an end-to-end process model of how your organisation/supply chain currently works
Is easily accessible and easily searchable by everyone in your organisation/supply chain
Identifies responsibility and accountability as a minimum
Allows data capture against the processes to enable evidenced based decision making
Is designed and structured to engage your specific end users
Offer the capability to model differing options for process improvement
For more detail on this, please read the article:
The Top 10 things your Quality Management System (QMS) must deliver
My company Triaster offers a Business Process Management System which supports the seven quality management systems in full. We are aware that it won't suit every organisation but if you would like to hear more about what we offer, please have a look at our approach and/or register for our webinar.
Related articles:
What is the cost of quality failure?
Best Business Process Management (BPM) Software: A brief review
Emma was Operations Director for Triaster for nearly 20 years, during which time as well as learning and perfecting her BPM and process improvement skills, she honed her inbound marketing expertise. She now runs D2e - Designed to engage - which designs and develops bespoke, engaging, HubSpot CMS websites, that help your entire company to grow and scale. She is delighted to still be delivering Triaster's marketing, whilst also helping other companies turn their websites into their hardest working asset.