20 Business Improvement Experts Give Their Golden Rule For Success
Brad Fagan
19 September 2017
Recently, I asked 20 respected Business Improvement experts to give their view on the number one golden rule for achieving success with any Business Improvement project.
I wanted to see if there was
1: A consistent practice for business improvement success and;
2: A way of helping others to prioritise the most important aspects of improvement projects.
I am happy to say that you will be able to identify both in this article.
While the answers I received varied greatly, a common trend between our experts was the importance of...PEOPLE - from senior management to those responsible for individual processes, getting buy-in from all those involved was probably agreed to be the most important rule by a majority of Business Improvement experts.
I have placed all 20 below, in no particular order - some are short and sweet, others are long and detailed but all 20 have provided extremely valuable business improvement insights.
20 Business Improvement Experts Share Their Golden Rule for Successful Business Improvement Projects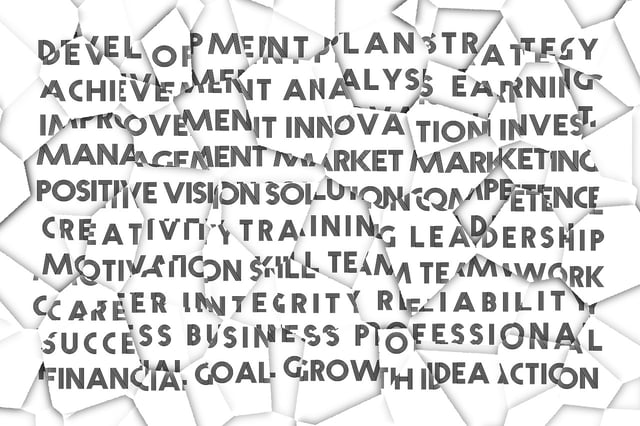 Mark Braham - CQP, FCQI Head of Business Assurance at The AA, CQI category A Liaison at ISO/TC176 & Co-author of ISO 9001:2015
"Kaizen; we have all heard about it and many think they know about it. It is clearly a methodology that is focused on continuous improvement for businesses. Unfortunately, it is abused, implemented incorrectly and not fully understood, there are many tools that are used under the Kaizen 'umbrella'.
My focus and preferred element is gemba and gembutsu. When done properly, this will help ensure they have the needed information to make smart decisions for your business.
Gemba is a term that is often used to describe 'where the action occurs' or in the case of most manufacturing facilities, the shop floor but can also apply easily to service industries. You may have heard the term gemba walk, which simply means to get out of your office and go out to the shop floor or office where the actual work is performed. The idea behind gemba walks, and gemba in general, is to end the trend of managers sitting in their office and making decisions based exclusively on reports or second hand information. While this type of information is critical, it is no substitute for actually seeing how things are running and interacting with the front line employees.
Gembutsu – The actual product or service, in addition to looking just at the area where the work is done in the organisation, management teams should also be taking a close look at the actual product or service at each step, process by process.
Identifying where the value is added throughout the process can help you to streamline the product or service by eliminating cost or time consuming steps that don't add value to the customers. It is very difficult to identify this type of waste simply by looking at reports or even talking to customers in many cases. To really be able to track the value stream of a product, you need to get some hands on experience with that product or service at every step. You need gemba and gembutsu. You should also use genjitsu 'the facts' not rumours or best guess, but that's another article."
If you would like to download Mark Braham's excellent white paper on Achieving
please...
Brenda Lopez - Business Process Improvement Manager - US Army
"Strategic Planning shouldn't be used to fix issues. There are methods and tools to "improve and/or maintain", which are some of the words I see in strategic objectives. Strategic Planning should be about taking your organization to the next level, integrating intelligent risks, and incorporating innovation. Moving forward is the key, not maintaining or improving something in place that should be done at the operational level. "
Adil F. Dalal
- Award Winning Author & Leader; Global Lean, Leadership and Project Sensei - Pinnacle Process Solutions
"I have 3 critical 'golden' rules for any business improvement, as follows:

Apply the Science of Simplicity™:
Complexity results in chaos; whereas simplicity results in sophistication. Lean technology is one of the most effective technologies available today for any business improvement. However, I believe that lean technology should be renamed as 'The Science of Simplicity™' as the key focus of any business process or system improvement should not only be waste reduction and efficiency improvement, but an overall sophistication in the improved culture, strategy, process and system.

Develop a Mindset of Excellence:
A mindset of excellence is permanent outlook and a starting point of the pursuit of excellence (1). Robots aspire for perfection; humans aspire for excellence™. My approach to excellence is unconventional and can be summarized in my quote, "always reach for the stars, even if you fall short, you will at least land on the moon"™. (2)

Customize Your Journey:
Successful organizations have one factor in common– a strong culture. Thus, your process improvement journey needs to be customized and tailored to fit your culture, and existing and future requirements."
You can also find Adil's book, The 12 Pillars of Project Excellence: A Lean Approach to Improving Project Results, on Amazon.
Daniel Watson

- Founder and Affordability Manager - SME Online Solutions
"My golden rule for any business owner seeking to improve their business, is to develop the ability to always focus their attention on what really matters to progressing the completion of key tasks involved in achieving specific goals; goals which must be aligned towards establishing and maintaining momentum in terms of revenue growth and business profitability. My second rule is to always be reading about the topic of business improvement, starting with my 205K+ follower topic on the Scoop.it platform. A topic which boasts 2000+ relevant posts made by myself over the last 6 years for the benefit of business owners everywhere."
Norman Marks - Author, Blogger, Evangelist for Better-run Businesses
"Think, Get all the available information, involve everybody who might have insight, consider what might happen, then act, monitor, and adapt."
Terry Giles - Expert in Risk Management, Risk Analysis & Process Improvement - TerryAG Consulting
"The focus for a lot of business improvement is on what went wrong; my take is more optimistic and we should also concentrate on what exceeded our expectations and look at why that happened and then learn from that."
Tibor Mackor - Business Improvement, Increased Profits, Projects, Leadership Development, Change Management - Better Business Strategies
"One area of improvement that I always work on is the mindset of the business owner. If they are not open to change then very little will be accomplished by actually trying to coach them. I go through a set of clear and concise questions to get them to think of the alternatives if they implemented the changes needed and also what would happen if these changes do not. The end result is usually someone who sees his/her business in a different light ."
Steve Moore - Risk Manager - Microsoft
"You can talk about change and improvement all day long, but until the improvement or change is written down and understood, the improvement or change will happen very slowly if at all. That is why process mapping is so important. Not only does it tell a story, it also shows the story."
Richard Schreiber - Business Process Improvement & RFP Consultant - RAS Consulting Services
"Nothing is off the table; consider everyone a stakeholder and ask as many questions as possible and keep asking more questions. The answers are likely in the responses you will get back--people close to the situation always know the answers. Chances are, they're just not being asked for them. . if the answers are incongruent, then ask the same question a few different ways until you clarify. That's what I abide by (along with, when you're doing your writeup, always attribute who gave you the feedback and suggestions, build up the contributors. it's about them not you.) And write it up so anyone can understand it, even with minimal past knowledge of the subject area or process being reviewed."
Ursula Pretsch - Project & Process Mgt Professional - UP Business Solutions
"To ask, trust and work with those who do the work on a daily basis; and, to me, the only way to achieve sustainable improvement is by facilitating business improvement from the bottom up; a command and control approach only introduces wasteful bureaucracy."
Professor Peter Hines - Founder S A Partners & Senior Certified Facilitator - Shingo Institute
"Nothing changes until leader behaviour changes."
Paul Marsden - Head of Quality Assurance - Horizon Nuclear Power
"Business improvement relies on strong relationships to succeed. Process Owners don't have to like the improvement facilitator (although it helps) but they must respect and trust them that using quality tools and improvement methodologies such as Six Sigma will deliver results. Whoever facilitates needs to have great people skills to win hearts and minds and to begin with, face to face contact is key to building that trust and confidence with those who are responsible for the processes. Once the trust is established and the improvement methodology understood then the processes must be truly 'owned' to achieve, sustainable, measurable improvement."
Bill P - Strategy & Business Improvement Expert - W-R-P Consultants
"Typical improvement efforts can be summarized as: Cost, Quality, Speed.... Pick any two. Real improvement - improves all three."
Linda Spinks - Business Change Manager (Education Administration and Students) - University of Cambridge
"Senior level buy in is a must in order to get real benefits from improvement projects, but the people at the coal face must buy in too - otherwise they will not embrace the change."
David Gay - Business Performance Improvement Specialist - DFG Lean Business
"Do it now, no excuses; 50% of something is better than nothing".
Dougie Latta - Director of Business Systems and Continuous Improvement - Howden
"In my experience improvement starts with the individual. In just about every workshop I run the tone quickly goes from "we need to improve......." to "if only he/she would do their job right". I therefore start with the message, "focus on what you control". By doing that you get each individuals contribution. Marginal gains philosophy."
Phil Berrin - Business Improvement Coach - Kent Business Improvement
"My tip is never underestimate the hidden talents in teams, as people often have skills that can be game changers, often all they need is the opportunity to apply them."
Eva Newberry

- Business Quality Assurance - Equifax UK
"Improvement programmes start with fully engaged and empowered employees. An organisation where the leaders provide an environment and culture of communication and collaboration, with a transparent, responsive and inclusive approach to change is key to providing successful and sustainable continuous improvement and growth."
Brian Mcgilvary - Operations Business Improvement Manager - Spirit AeroSystems
"Employee engagement and setting down improvement goals after your current state has been documented/agreed by all."
Elly Hoult - Business Improvement Director - Notting Hill Housing Group
"You can't improve what you don't measure."
We hope you enjoyed reading this article. To get more articles by business improvement experts to your inbox regularly, don't forget to join the Triaster blog, which you can do by clicking on the infographic below...
Please feel free to leave a comment below if you have any thoughts on this article and please share with our social buttons (also found below) if you found this useful.
While we've still got you here, make sure you take a look at some of our other articles on Business Improvement...
Related Articles
10 Business Improvement Techniques Successful Businesses Have in Common
What is Business Improvement? The Evolution of Improvement Concepts
The 4 Essential Pillars of Continual Improvement Projects
Business Process Improvement: Understanding the Impact of Change
Brad joined Triaster in 2016 as our Content Marketing Executive hailing all the way from Middle Earth (the film version, not the book) – New Zealand. Brad's video skills soon resulted in new weekly Triaster videos and his individual touch in some of the Connector and blog articles. In June 2018 Brad moved to Germany with his wife Lynn.