Workflow Management vs Business Process Management: Which is for You?
Isobel Witts
22 June 2016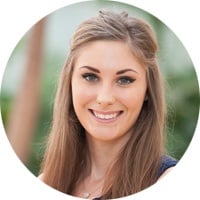 Workflow management vs Business Process Management - it's a hard choice. Both systems are fundamentally quite similar; however, there are some key differences, which will ultimately affect their suitability for application in different business environments.
This article will explore some of the similarities and differences between the two and give some examples of what each system is most commonly used for.
What is a workflow management system (WFMS)?
A workflow management system is a tool that allows you to set up and monitor a set sequence of tasks, usually in the form of a flow diagram. These diagrams are not usually detailed but give enough information for someone to follow the instructions and perform the task efficiently. There are a great many workflow software tools on the market and they are all reasonably affordable for small and medium businesses.

Workflow management is sometimes described as Business Process Management Lite and is an excellent way to begin capturing what your company does. With the more sophisticated tools comes the ability to start automating basic workflows. This is particularly useful during an on-boarding process for example. Or any process where documents need to be sent between parties or tasks, (which require a follow-up within a set timescale) and can be delegated or assigned to different people within a department.
Workflow management tools tend to be more focused on the people performing the tasks than the processes themselves. Process is where Business Process Management systems come in – we'll look at this later.
As workflow management is a form of business process management and vice versa, it is quite easy to confuse the two; however, before you decide on one or the other, you'll need to make sure that you have thought about what you want to achieve with the system, and then evaluate how each one might help you to reach your business goals.
To better help you decide if a workflow management system might be a fit for your business, we've included some examples below of what WFMS are most commonly used for.
What are workflow management tools used for?
Workflow management systems are most often used to define the key steps in a specific task. Usually there are multiple people involved, so the workflow will outline each individual's role and where they are meant to come in to the task. Some workflows can be automated and this is particularly useful in situations where the same workflow may be executing several times simultaneously. Some examples of where a workflow system could be used include:
In manufacturing: where steps in a production line may be automated to increase efficiency, or where manual labour is not necessarily required.
In Sales: where advisors may be going through the same sales cycle with several clients, who are all at different stages of the process.
In Customer Service: where enquiries are assigned to different agents depending on the customer's specific issue.
In Finance: Where debts are collected based on the date the invoice was originally issued and the amount of time the debt has been outstanding for.
What is Business Process Management (BPM)?
Business Process Management is an approach that focuses on capturing and improving business processes to make an organisation more efficient. This can be achieved by first capturing an organisation's current-state end-to-end processes and then documenting the actions or steps in process maps. An example process map can be seen below.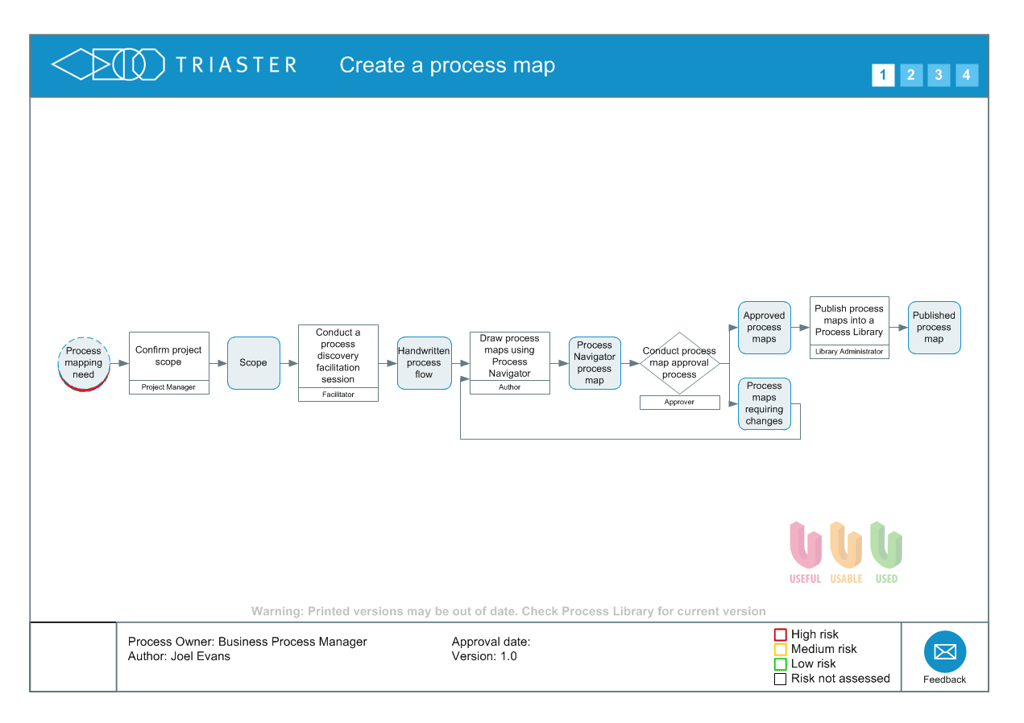 Once a department's processes (or even the organisation as a whole) have been mapped out, you can begin to see where the inefficiencies and bottlenecks lie. This insight allows you to make informed changes to each process to reduce costs and improve overall efficiency.

Most companies, when undertaking a business improvement initiative, will consider implementing a dedicated BPM system to help them model, analyse and optimise processes to drive the business transformation forward.
What are business process management systems used for?
BPM systems can be implemented across a variety of a different business sectors to accomplish a vast array of different goals and objectives. Some examples are below:
In healthcare: to improve patient-centric processes and give a better quality of care.
In manufacturing: to identify and reduce inefficiencies in a production line to reduce bottlenecks.
In construction: to identify potential health and safety risks and make staff aware of the policies and procedures in the workplace.
In finance: to comply with Financial Conduct Authority (FCA) regulations.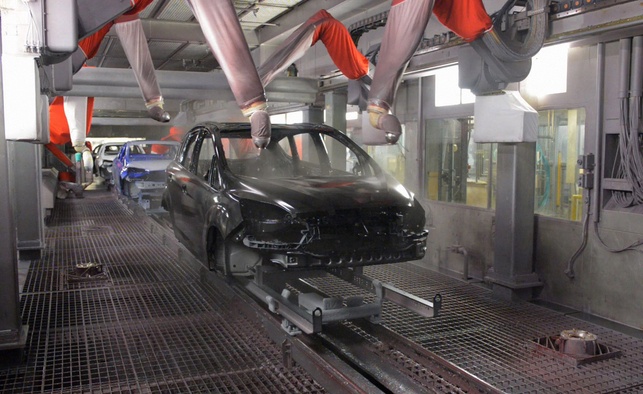 To read about these examples and more, visit our case studies page, where you can find real success stories from some of our customers..
What are the differences between workflow management and business process management systems?
The main difference between workflow management and business process management is that workflow management tools are much more geared towards organising people and documents and making sure that the correct steps are followed at the right time and in the right order.
BPM on the other hand is much more focused on a business's processes and how they can be managed or improved. Of course there are elements which crossover between the two, but BPM systems lean more towards the ongoing analysis and improvement of processes rather than ensuring that the correct person is performing a task or sending out a document in response to a specific action. However, it is perfectly feasible to create workflows to manage the steps within a business process.
Some other key differences between WFMS and BPM are:
Workflow management systems coordinate the interactions between people and software systems. BPM systems coordinate interactions between all resources in an organisation.

BPM systems are much more complex and show interactions across all departments and external resources.

BPM systems are most commonly used to assist organisations in implementing continuous improvement whereas workflow management systems may just be used to automate steps in a particular process.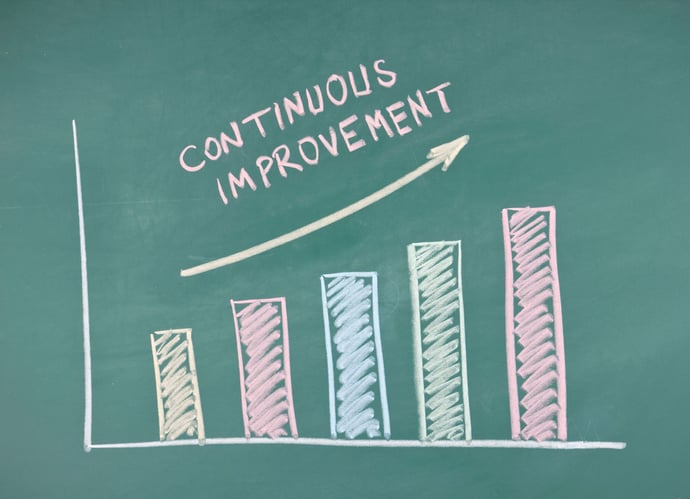 To learn about how to create a culture of continuous improvement in your organisation, read our article: Continuous Improvement: How do I create a culture of Continuous Improvement?
WFMS vs BPM: Which one would be best for your business?
Deciding which system to implement ultimately depends on the type of business you have, and/or what you are looking to use the system for.
If you are simply looking for a way to help your staff better perform their jobs, then perhaps a workflow management system may be useful – especially if it will only be used in a couple of departments. Workflow management tools, if used correctly, really excel in customer service or sales environments, so if this is something you do, then this system will be a great option.
If however, you are looking for a more company-wide implementation, and you have the budget to support one, then a business process management system will be much more suitable. In most cases these systems are scalable so you could easily start in one department and then expand the project to include the organisation as a whole. BPM systems are a great investment, and the benefits gained from using them will always outweigh that initial large input of resources it requires to get started.
We hope that you have found this article helpful. Here at Triaster, we have over 20 years' experience in developing and implementing business process management systems, so we understand that getting the right system for your business needs is key to the success of your improvement initiatives.
Whilst we appreciate that Triaster may not be a good fit for every organisation, if you would like to learn how we can help you with your business process management and improvement challenges, we'd love to hear from you.
Related articles
What problem does Business Process Management (BPM) solve?
7 key questions to ask when shopping for Business Process Management (BPM) software
Change Management vs Continuous Improvement: Which is the best for your business
Isobel joined Triaster in September 2014 as our Customer Success Administrator. After about a year in the role she decided marketing was where her main interest lay and she began working with Emma as a new Triaster website was developed and the Triaster blog was started. The move was very successful, resulting in her moving full time into a marketing role, firstly at Triaster and subsequently for a local marketing agency.