Change Management vs Continuous Improvement: Which is best for you?
Brad Fagan
19 October 2017
Change management and continuous improvement are sometimes used interchangeably to describe transformational changes to a business or its way of working. However, these terms are focused on very different change strategies, and the method you choose will depend on how you want the changes to be made and how much of a cultural upheaval your company can tolerate. Often a combination of these two is the best approach.
In order to find out which one of these strategies is best for you, you may want to fill out a short
which will help us to pinpoint exactly which type of strategy is right for your unique business improvement challenges.
Let's start by looking at each of these strategies in turn and weighing up some of the pros and cons associated with each approach.
What is Change Management?
Change management is a structured approach that seeks to ensure that any changes made to a business, are implemented correctly and that the ongoing benefits of a particular change are achieved over time. Change management usually looks at the wider aspects of business transformation; the individuals and teams within a company and how they can migrate to a new way of doing things with little impact on their day-to-day activities.
It is also more focused on the big changes that occur within a business and those that are more likely to face resistance. Some examples include:
Mergers and Acquisitions
Business restructure
Changes to the business model
Major changes to the way things are done
Entering new markets
For more on this read our article:
11 Process Improvement Steps to Organisational Excellence
What Makes Organisational Change Management Successful?
As organisational change management strategies typically look at the people within the organisation, you can expect most of the key steps of managing change to be focused on them. A typical change management strategy will cover the following points:
Sponsorship – Making sure that you have sponsorship for a project at a senior executive level. Without this, it is very unlikely that your project will get off the ground.
Buy-In – Possibly one of the most difficult objectives to achieve. You must make sure that you have buy-in, not only from your senior stakeholders but also from the people who will be directly affected by the proposed changes.
Involvement – Getting the right people involved from the very start is key to the success of your change management project. This will ensure that everything runs smoothly and the impact on the business remains relatively low.
Impact – Before you begin implementing changes you will need to consider the impact that they will have on the people in your business. It is likely that your colleagues will raise their concerns so you will need to make sure that these are properly addressed.
Communication – Communication is king, and you must make sure that the people who are directly affected by the changes are kept informed throughout the process.
Readiness – Another key point. You will need to make sure that once your changes have been proposed, the people in your business will need to be ready to accept and implement them. This could be through training or raising awareness of your change project.
What are the Pros of Implementing a Change Management Strategy?
If change management is done well, then the impact on the people and business as whole will be very low, and it will take significantly less time to return to business as usual. Other benefits of a successful change management implementation include:
Increased employee engagement
Increased productivity
Reduced stress among employees
Reduced resistance to future changes
What are the Cons of Implementing a Change Management Strategy?
If a change management implementation is unsuccessful, then it is likely that your transformation plans will fall through and the proposed changes will not be implemented successfully, if at all. Other issues that may arise as a result of poor change management practices include:
Increased staff turnover
Reduced productivity
Potential damage to brand reputation
Becoming a 'this is how we've always done things' business
What is Continuous Improvement?
Continuous improvement is an ongoing, long-term approach to improve processes, products and services. In contrast to change management, continuous improvement occurs gradually and aims to make small incremental changes over time. However it is important to note that continuous improvement projects can also become part of a larger change management initiative. Generally speaking, continuous improvement looks to change and improve business processes to increase efficiency and reduce costs. As the majority of changes are small, there is often less resistance and take-up is greatly improved.
Some examples of how continuous improvement can be used include:
Improve existing business processes
Find and reduce risks
Reduce costs
Increase efficiency
Improve business performance
You can read more about this in our article: Continuous Improvement: How do I create a culture of continuous improvement?
Successful Continuous Improvement Tools:
To really make the most of an improvement project, you must first look at and analyse your existing business processes. To do this, you'll need continuous improvement tools to capture and document them. A great way to do this is by process mapping. You can read more about this here: Process Mapping: Who does it and why.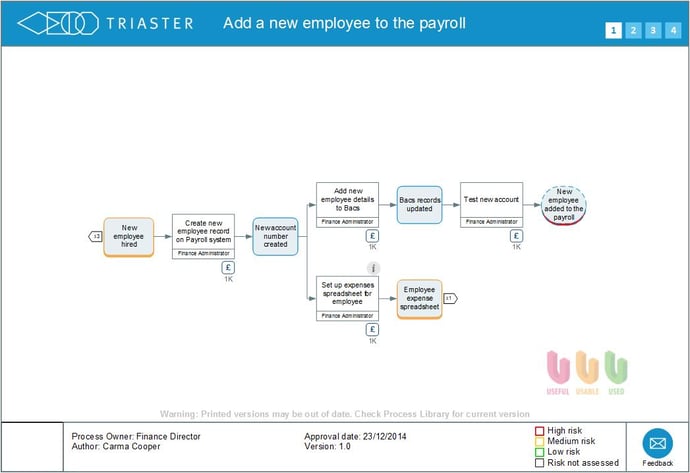 Once you have captured your business processes, you can then start to look at how they can be improved going forward. At this stage (and often earlier!), many business look to invest in a Business Process Management system to help them model and simulate changes to existing processes to make sure that the changes will be of benefit to the business, and will achieve the desired objectives mentioned above.
The real success of an improvement initiative comes when continuous improvement becomes business as usual. As this is an ongoing and constantly evolving process, it is important to keep re-visiting the changes you have made to see if they can be improved further or if there are any factors that might have an impact on the changes you have made in the long-term.
You can read more about why improvement projects fail in: This Is Where the Majority of Professionals Fail With their Process Approach
Businesses that are able to adapt seamlessly to change are often more successful, and with the increasing demands in both the public and private sectors, continuous improvement is something that really needs to be considered.
What are the Pros of Implementing a Continuous Improvement Strategy?
There are many benefits of implementing continuous improvement in your organisation. Gaining an overview of all your business processes is an important one, as is reducing costs and increasing efficiency but also:
Improving quality
Increasing productivity
Reducing risks
Increasing profitability
What are the Cons of Implementing a Continuous Improvement Strategy?
There aren't many limitations to implementing continuous improvement providing it is done properly and becomes part of the culture in your organisation. However, there are several factors that may lead to problems when getting your project off the ground, some examples include:
Lack of leadership and management support
Inability to get buy-in
Lack of employee engagement
Problems with getting employees to follow new or existing processes
Reduced take-up
Of course all of these can be reduced or eliminated by supporting its implementation with a change management approach.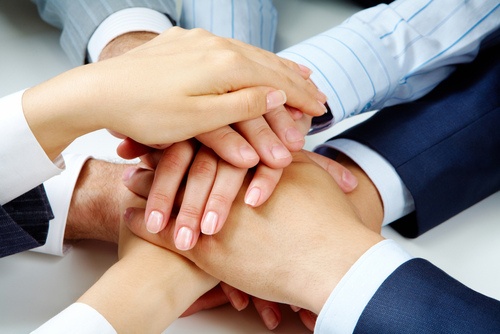 Which Strategy is Best for My Business?
Which strategy you choose, will ultimately depend on the unique goals and objectives of your business, however using our experience in this industry, adopting a continuous improvement approach and supporting its implementation through change management seems to be the most effective way to make improvements in your business.
There is a debate that exists at present regarding good governance and the way forward which you can find by going here: Good Governance: the Quality Debate Continues. The debate is perhaps why this vs article is necessary - by continuing to foster debate on the topic of how best to navigate the waters of improvement, we can help each other to create better pathways to business improvement.
If you would like to know how you can create a culture of excellence in your organisation, please register for our free webinar and discover the process approach to business improvement...
If you have any questions that you would like us to answer in our future blog posts then let us know in our comment section at the bottom of the page or if you liked this article, share it on social media.
Related articles:
Continuous Improvement: How do I create a culture of continuous improvement?
Process Mapping: Who does it and why?
Inconsistent working: How can I get people to work consistently?
Note:
This is an updated and refreshed version of an article originally written by Isobel Witts.
Brad joined Triaster in 2016 as our Content Marketing Executive hailing all the way from Middle Earth (the film version, not the book) – New Zealand. Brad's video skills soon resulted in new weekly Triaster videos and his individual touch in some of the Connector and blog articles. In June 2018 Brad moved to Germany with his wife Lynn.