Triaster Receives Two BPM Software Awards From FinancesOnline
Brad Fagan
6 October 2017
Triaster recently got favorable ratings from one of the top software review sites online. Our BPM software solution was examined by B2B directory FinancesOnline.com and came through with a score of 8.0 out of 10 and a user satisfaction rating of 95%.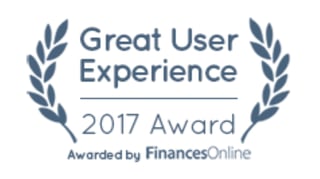 The positive results stem from the many features and functionality of Triaster, as noted by reviewers, which enable businesses to manage and improve their existing processes and create powerful workflows to solve business problems, address issues and enhance efficiency.
We've built Triaster around the four pillars of continual improvement which are capture, share, use, and improve. Hence, with its process mapping capability, Triaster enables users to capture processes accurately and share policies and documents through a unified and highly accessible platform.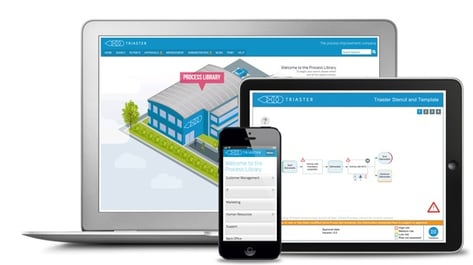 With reporting and analytics functions, Triaster can provide users with deep data and relevant information to improve processes and transform their businesses into fully functional and highly productive enterprises.
For more details on this, take a look at the problems we solve page of our website.
These capabilities were well regarded by reviewers prompting them to confer on Triaster the 2017 Rising Star Award and Great User Experience Award granted through FinancesOnline's analysis of Business Process Management software.

The awards are badges of merit granted to deserving products and services that have gained traction with customers because of useful features and total usability.
As a consequence of the awards and rating, our platform was elevated in their software rankings. Triaster is now among the top 10 business process management software solutions on FinancesOnline, joining a list of well established, big name BPM software players.
It is always our intention to let our customer experiences speak for themselves and we'd like to thank our customers and users who have put their trust in our BPM software platform. The approbation that Triaster received from software experts just confirms that Triaster's Business Process Management System is a market leader in terms of product capabilities, service and quality.
If you would like to learn more about Triaster's unique process approach to Business Improvement, please click on the link below...
Related Articles
Evaluating Your Business Process Management (BPM) Supplier
The 4 Essential Pillars of Business Continual Improvement [Infographic]
Why Your Process Improvement Project Plan is Failing
How Can I Get Employee Buy in and Propose Improvement Opportunities?
Brad joined Triaster in 2016 as our Content Marketing Executive hailing all the way from Middle Earth (the film version, not the book) – New Zealand. Brad's video skills soon resulted in new weekly Triaster videos and his individual touch in some of the Connector and blog articles. In June 2018 Brad moved to Germany with his wife Lynn.