The Dangers of Business Process Optimization: An Analysis
Brad Fagan
4 April 2018
Business process optimization in an organization is certainly a double-edged sword. It is both imperative to growth and staying relevant in an ever-changing business environment, and dangerous if not handled correctly.
Recently I read an article from BBC News on Hampshire police's problematic management system and I thought it might make a great cautionary tale for other organisations looking to implement their own management systems.
The news item outlined Hampshire police's intent to drive down needless cost and drive up efficiency. These two things are obviously important to any business/organisation looking to improve their ROI, (but especially to the public sectors).
By changing their process management system and implementing, "a centralised approach", called H3 (which also included Hampshire County Council, and Hampshire Fire and Rescue), Hampshire police inadvertently ran the gauntlet of 'dangerous organisational change' and got tangled in a very complicated web of process problems.
Creating Efficient Business Processes From the Start
Organizational change is easy; getting that change right is hard. If you're considering implementing a change initiative in your own organization and you're worried about the impact change might have on your existing operations then
, write down what problem you are trying to solve and I will try and provide you with the right information to help you get it right from the start.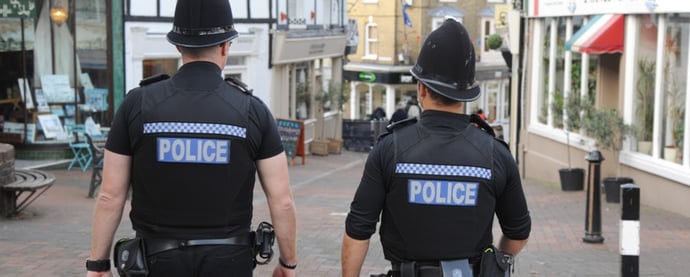 Image sourced from: hampshirepolfed.org.uk
In 2014, an integrated business centre in Winchester was tasked to, "deliver back office efficiencies through the use of new technology and business processes", for 80,000 employees - saving £4 million between the organizations per year.
Finance, procurement and payroll services for the three bodies were handled jointly from 2014 and there were problems right from the start as the number of delayed invoice payments of more than 30 days rose by 15%
As no business or organisation aims to have poor processes, the following analysis attempts to identify what went wrong, why it went wrong and how you can avoid it in future.
Business Process Optimization - the Intent of Hampshire Police
A report from December 2016 noted that, "since 2014, the constabulary [police] has centralised more of its operation away from a more geographically managed model".
This centralised approach refers to Hampshire Constabulary merging their management system with a system that covered several local government organizations in order to cut costs - merging several management systems into one is a method of business process optimization and it is a method that can cause a great return on investment; if implemented properly.
The Constabulary were attempting to save £1.59 million over three years.
The intent was good, but let's take a look at what went wrong.
The Problems With H3
41,322 invoices were paid 30 days late or more - a 15% increase
Difficulties in resolving personal issues and ordering stock
A long time taken to perform tasks that were previously performed rapidly
Widespread issues with payroll and expenses
Misunderstandings of failures in the process, as 'teething'.
1,300 police officers received wrong pay in February 2016
In 2016, Hampshire Constabulary spend £1 million to fix a "shambolic system".
Systematic problems with organising recruitment and weighing down police with back office processes led to increased staff sickness.
ROI did not meet expectations - H3 only saved the Constabulary half of the predicted £1.59 million over three years.
These systematic problems with this system did not take place over the period of a few months; this process management problem is now three years in the making. Hampshire's Police and Crime Commissioner (PCC) said the investment would deliver improvements in May 2017 - even though the problems started in 2014.
In 2014, Hampshire County Council leader Roy Perry stated that, "These [issues] have been relatively small when considered in the overall scale of the project, and swift resolutions are being made."
Let's take a look at what's necessary to avoid the dangers of business process optimization.
Identifying the Right Management System
A lot of businesses fail at the first crucial hurdle and do not identify the right process management system for their organization. Not all management systems are made equal and not all systems will be flexible enough to accommodate problems or changes to your organizational structure in the future.
So how do you avoid this problem?
Do your research and find out the non-negotiables that a management system must provide for your business process optimization project, before you create a web of systems that will be extremely difficult to untangle.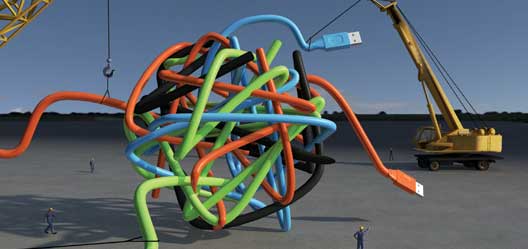 Image sourced from: ibmsystemsmag.com
Don't Accept 'Teething' With a Management System
I'm not saying that your processes should be perfect first time, every time. What I am saying is that there should be no excuses for accepting failure within your management system. Adopting the approach that things will eventually work themselves out with time is to ignore a very important warning sign that:
A: Your management system hasn't been implemented properly
B: You haven't mapped out your processes effectively
C: You haven't assembled the right team of people to map out your processes effectively
Business Process Optimization Doesn't Occur After You Buy a Management System
So you've purchased the software and your IT team have implemented it within your organization? Great! I guess it's time to pack up and go home for the day - job done.
Purchasing and installation is only the beginning. A management system is only as good as the people you've got involved with its implementation; as John Apter, Hampshire Police Federation Chairman, realized when he stated with hindsight that "On paper it looked great but in reality it was shambolic and... the fall-out... has been nothing short of a disgrace."
You need professionals who understand the process areas being mapped
If you have great people involved in your business process optimization project but they aren't representative of the area being mapped out, you won't be able to identify improvement opportunities correctly because you won't fully have a grasp of the ins and outs of the process.
Former Hampshire PCC Simon Hayes also said that there were problems with the, "IT systems which don't talk to each other."
The breakdown here is obviously due to communication. Your management systems can only do what you program them to do and if your IT systems aren't talking to each other, that's probably because the organizations involved weren't either.
Get Process Improvement Right from the Start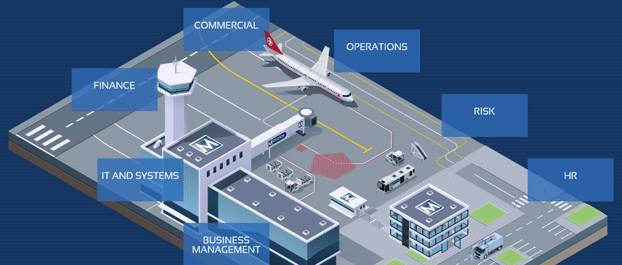 In my experience with business process optimization projects and working with organizations that have used our Business Management System, the organizations that really benefit are the ones that take it seriously from the beginning.
John Apter stated that the system used by Hampshire Police had been, "poorly conceived, implemented and delivered". He's basically saying it failed at the start, it failed at the middle and it failed at the end.
Everything else becomes improved or breaks down by the way you approach your implementation.
I'm not on the inside of the H3 project, but the likely cause of failure (as it tends to be with management system implementations) is a lack of communication, lack of agreement on a consistent way of working and a lack of buy-in organisation wide.
Approach Failure Like Poison: Treat it Before it Spreads
If you're running an improvement project or thinking about it, involve the right people from the start. Changing large organisations is extremely problematic because there are so many moving parts, so there should be no attempt at change without placing your system at the heart of your organisation.
Now don't get me wrong; I'm not trying to put the boot into Hampshire Police. The truth is these kind of failures happen every day and that's why it's important to understand that unless you prepare well by understanding your implementation, identify those who are responsible and have employee buy in with a clear RACI Matrix, then you may befall the same problems.
Efficiency is the key and if the changes you have made are causing less efficiency and a less effective ROI, than you need to seriously re-examine the process (which is why process maps are necessary) - to diagnose where something is breaking down.
Related Articles:
Continuous Improvement: How do I create a culture of continuous improvement?
What problem does Business Process Management (BPM) solve?
3 Catastrophic Quality Failures Your organization Can Learn From
How do I create a culture of Continuous Improvement?
Brad joined Triaster in 2016 as our Content Marketing Executive hailing all the way from Middle Earth (the film version, not the book) – New Zealand. Brad's video skills soon resulted in new weekly Triaster videos and his individual touch in some of the Connector and blog articles. In June 2018 Brad moved to Germany with his wife Lynn.