Business Process Management vs Quality Management vs Enterprise Architecture vs Workflow Management
Isobel Witts
6 July 2016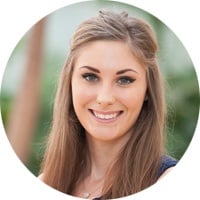 Business Process Management isn't the only type of business management system out there, and because of the large amount of choice, you would be forgiven for wondering which one would be most suitable for your organisation. This article will explore four different approaches which support a wide range of different business objectives.
When considering any big Business Management System purchase, it is important to outline what you are planning to achieve and be clear of what your organisation will be using the system for. It is paramount that the system you choose will support your organisation to achieve its business objectives. Rather than the business needing to adjust to the system, as can happen.
What is Business Process Management (BPM)?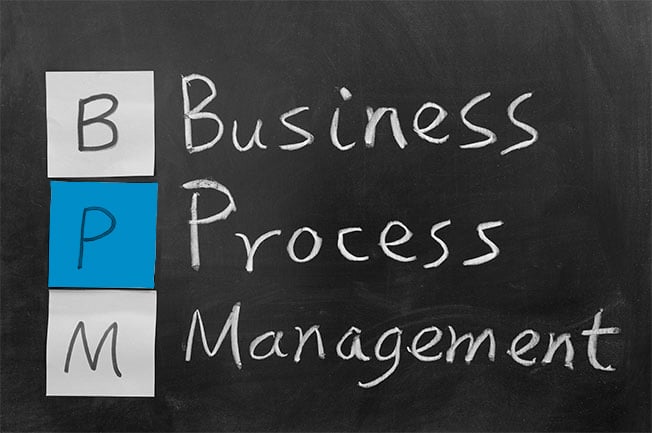 Business Process Management is an approach that focuses predominantly on capturing and improving business processes to help an organisation work more efficiently. This is achieved through capturing and documenting an organisation's current-state end-to-end processes.
Once a department's processes (or even the organisation as a whole) have been documented in a process map, you can begin to identify where the inefficiencies and bottlenecks lie. This will allow you to make data driven changes to each process to help reduce costs and improve efficiency or eliminate waste for example.
The easiest way to support a business process management approach is with a dedicated BPM system, and there are many great options available on the market. For a review of three of the leading BPM software systems, read our article:
Best Business Process Management (BPM) software: A brief review
What is a Quality Management system (QMS)?
A quality management system houses the processes, policies and procedures that are required to help an organisation achieve one or a number of quality standards. These standards are put in place to ensure that a level of quality is consistently achieved or that customer requirements are met.
The majority of Quality Management systems are geared to support achieving ISO accreditations. You can read about some of the different ISO standards here:
Achieving ISO 9001:2015 with Business Process Management (BPM)
As covered in this article, in most instances, quality management can be achieved with a BPM system, although there are software systems available that focus solely on total quality management. The following article sets out what a quality management process should deliver:
The Top 10 things your Quality Management System (QMS) must deliver
The key thing about quality is that to be effective it must sit at the heart of your organisation and this is something that a BPM system can really help you with.
A common issue with implementing a quality initiative to achieve a certification, is that the focus shifts from running your business to achieving the certification. There are some helpful tips on how to avoid this in the following article:
How to stop ISO Certification running your business
What is Enterprise Architecture (EA)?
Enterprise Architecture is a detailed overview of a business processes and their interactions and relationship with the core IT infrastructure. An EA system houses and manages everything a business does, how it does it and the systems it uses. These are very complex systems, which ultimately allow an organisation to plan and execute new strategies effectively and with little impact on the rest of the business.
To help you understand the differences between EA and BPM software, we've put together this useful comparison including some of the pros and cons of each system:
Business Process Management vs Enterprise Architecture: Pros, Cons & Comparisons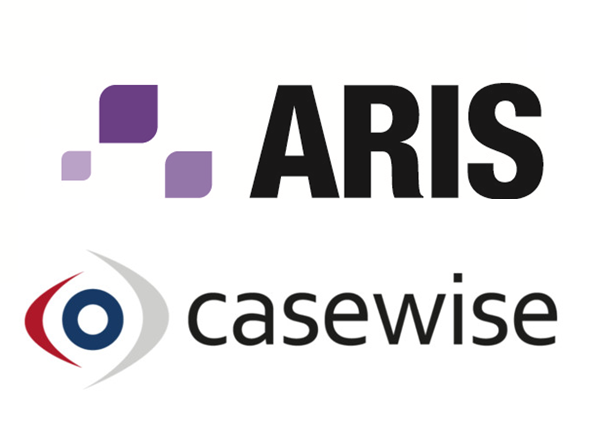 If Enterprise Architecture is something that you are considering, read our review on a couple of the leading software providers here:
A review of Casewise vs Aris: Which is the best Business Process Management (BPM) software?
What is a Workflow Management System? (WFMS)
A workflow management system is a tool that allows an organisation to create and monitor a set sequence of tasks, usually in the form of a flow diagram. These diagrams are not usually detailed but give enough information for someone to follow the instructions and perform the task correctly.

Workflow management is an excellent entry point to start looking at and capturing what your business does; however, it does tend to be more focused on the people carrying out the tasks than your business processes. To help you decide if workflow management software is suitable for your business, we've written a clear comparison with BPM software, showing the similarities and differences, which you can read here:
Workflow Management vs Business Process Management: Which is for you?
BPM, QMS, EA or WFMS, which one should I be using?
When it comes to making a decision on what system you should be using, any business management system is going to cost time and money, and we understand that you won't want to take this decision lightly. Furthermore, implementing such a system will require serious commitment and a cultural shift, and this needs to come from the top down.
Whichever system you choose – success will not happen overnight, and this is something that you will need to keep at the forefront of your decision making process. Understanding that the success of the system ultimately depends on how much you put in, will help you to stay focused, not only during that initial decision phase, but also throughout the implementation of your new system.
We hope that you have found this article helpful. When it comes to deciding which type of business management system your organisation needs, it can be hard to define exactly what will help you to achieve your goals and strategic objectives. Triaster offer a Business Process Management system and we would be very happy to assist further if this is something you would be interested in for your business.
We understand that we are not going to be a good fit for every organisation however, so we have also written a series of non-biased reviews of various software vendors to guide you through your decision making processes. You can find these articles and more here:
http://blog.triaster.co.uk/blog
Isobel joined Triaster in September 2014 as our Customer Success Administrator. After about a year in the role she decided marketing was where her main interest lay and she began working with Emma as a new Triaster website was developed and the Triaster blog was started. The move was very successful, resulting in her moving full time into a marketing role, firstly at Triaster and subsequently for a local marketing agency.