What are the Key Objectives for Business Process Mapping & Management
Isobel Witts
22 January 2016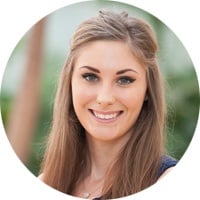 Business Process Mapping is one of the most effective ways of achieving your key business objectives. However, it's not always so easy to identify what objectives lean process mapping can actually help with.
In 2012 James Rowell, lecturer in Operations and Supply Chain Management at the University of Buckingham, attended a Triaster Customer Experience Event. He was struck by the fact that all of the organisations presenting had made the decision to map their processes for very different business reasons.
What is Process Mapping in Project Management
This led James to undertake a research project for which he interviewed a number of Triaster customers to explore the projects that they were managing.
The results elucidate the business objectives, implementation and the benefits achieved by the respondent companies. The companies interviewed ranged from agriculture, banking, construction, engineering, local authorities, logistics, and software development.
We are grateful to James for sharing these results with us. An extract of his findings is below.
Rationale for Process Mapping Software
Companies have implemented Process Mapping Software for a whole plethora of reasons, both relating to internal and external benefits. If you are interested in learning how business process mapping can save time and drive down costs in your organisation, feel free to read the Triaster Process Mapping White Paper by clicking below:
As with all objectives there is often an overlap, for example, improving internal activities develops better service for customers. The following section lists those identified by the participating companies.
Internal Objectives for Business Process Mapping
Consistency of Processes
Internal mapping of procedures for in-company use
Standardise processes for consistent delivery of service to customers
Move away from paper-based procedure documentation
Uncovering the "unknown" (processes).
Visibility of Processes
Implement a system for capturing and mapping process information
Create 'one source of truth'
Create a common operations understanding
Create a 'process orientation' in the organisation.
The breadth of objectives for business process management set out in their various presentations was extremely divergent. Thus an interesting phenomenon came to light, which, from a business research perspective appeared to be very interesting.
Organisational Development
Enable an approach to/for business improvements
Documented processes
Ease of understanding processes to drive improvement activity
Enable the merger of two distinct operations departments
Create a common understanding of the new business model
Create new operational processes.
External Objectives for Business Process Mapping
Create a capability to ensure adherence to industry standards in operations activities such as: Food Standards, HSE compliance, ISO9001, ISO1401
Document process activity to manage commercial risk in product launch/release
To enable operation in particular industries/sectors: without the capability to demonstrate process management, participation is not possible
Ensure consistent and effective service delivery for customer assurance
Create a unique selling proposition (USP), a differentiating factor in the operating industry.
Context of Implementation
Companies have applied their PMS in a range of process improvement contexts to achieve their own particular operating objectives. These include:
Internal processes (e.g. HR tasks/activities, Financial processes)
Customer service delivery processes (e.g. client/customer contact tasks in a call centre, service repair and maintenance tasks)
Process management (e.g. for project-based organisations - a whole series of processes from contract bid management through to project handover)
Product engineering and Version release management
Process management in local authorities (Buildings Planning/Children's Services)
An interesting point was the contrast between those companies who focussed on external activities and those where internal management of the organisation was considered important. Some reasons given relied upon which part of the organisation had generated the introduction of PMS.
In other instances the geographic spread and a 24-hour work pattern was a predominant driver. One organisation used PMS to ensure consistency of service delivery in a sector where staff turnover was a prevailing management issue - hence it was a key part of the infrastructure for training and staff development.
To read the full report, please click here:
Related Articles:
The Top 10 Benefits of Process Mapping
5 Process Mapping Tips: Getting People On Board, Not Making them Bored
Process Mapping How To: A Practical Solution to Stop You Getting Lost
Isobel joined Triaster in September 2014 as our Customer Success Administrator. After about a year in the role she decided marketing was where her main interest lay and she began working with Emma as a new Triaster website was developed and the Triaster blog was started. The move was very successful, resulting in her moving full time into a marketing role, firstly at Triaster and subsequently for a local marketing agency.