The Top 10 Benefits of Process Mapping
Carma Evans
28 June 2023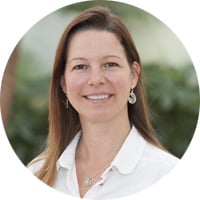 The benefits of process mapping your organisation can be vast and, if done properly, will deliver a substantial return on investment in time, money and effort. This article summarises the top ten benefits of process mapping, and explains why business process mapping can become one of your most valuable continuous improvement tools.
Why process map? Here are the top 10 reasons:
1

. Visibility of your end-to-end processes
Process mapping the end-to-end processes of an organisation gives employees visibility of where what they do, fits into the overall picture, and how it impacts not only other areas of the business but also ultimately the customer. Process mapping helps employees understand where they fit within the organisation and how they work as a cross-functional team, which is a great first step towards breaking down siloed working.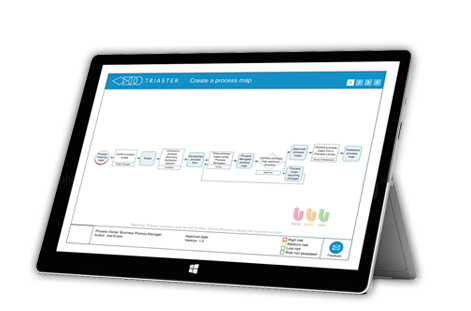 2. Show process and activity owners
Everyone in the organisation performs a process, but who is ultimately responsible and accountable for specific activities? This can either be on the process map itself or stored within it.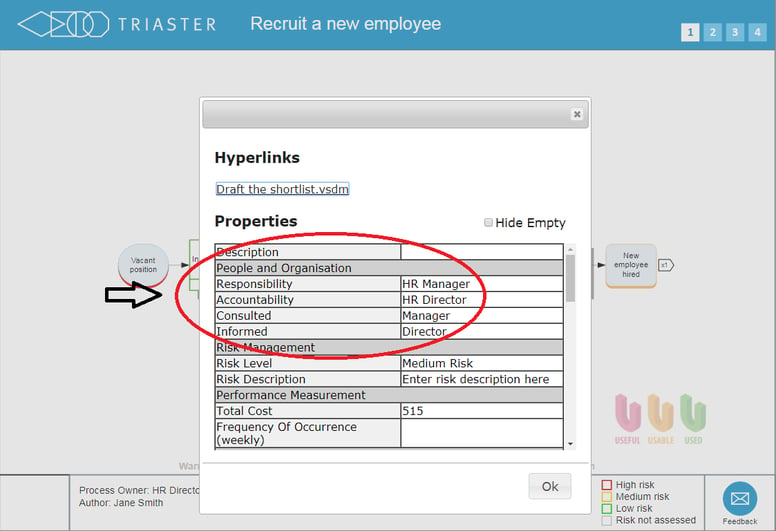 3. Supports operational excellence
Give employees a chance to find the answers themselves rather than asking their colleague or line manager. Process maps set out clearly what they should be doing, and can link to more detailed information on how they should do it in the form of:
procedures
guidance note/work instructions
forms
videos
or anything that will help the employee to do their job
These are best shared through an initiative business management system.
4. Support induction and training
Process maps are also a great resource for induction and training. What a perfect way to communicate best practice through an approved process map and support new starters. Sharing maps via a Triaster Process Library, enables new employees to search for processes based on their job role.
5. Show compliance
Process maps can be used to show compliance to regulatory standards such as ISO, FCA and SOX to name a few and will also serve as a valuable resource for internal/external audits.
You can even get really specific and use information/data stored against each process map to show where the organisation is compliant to specific clauses or to evidence proper controls in place. This can then be exported as required.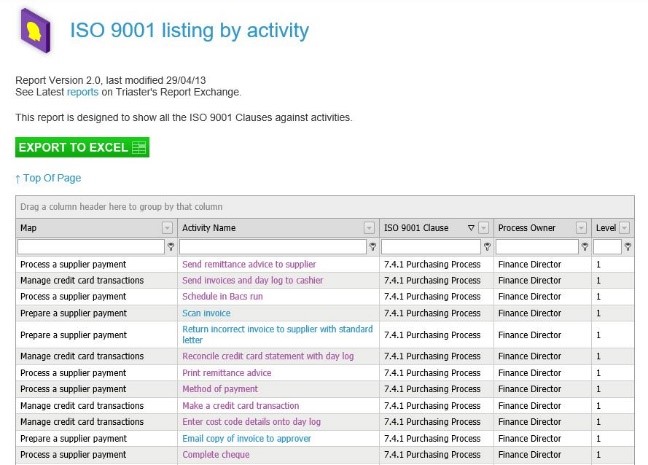 6. Identify and mitigate risk
Process maps can be used to identify and show where Risk has been identified within the business and what controls are in place or
need to be in place
to mitigate the risk. Again this can be exported as required. Sharing visibility and educating employees about risk areas and controls is invaluable, as knowledgeable employees can be
proactive about mitigating risks.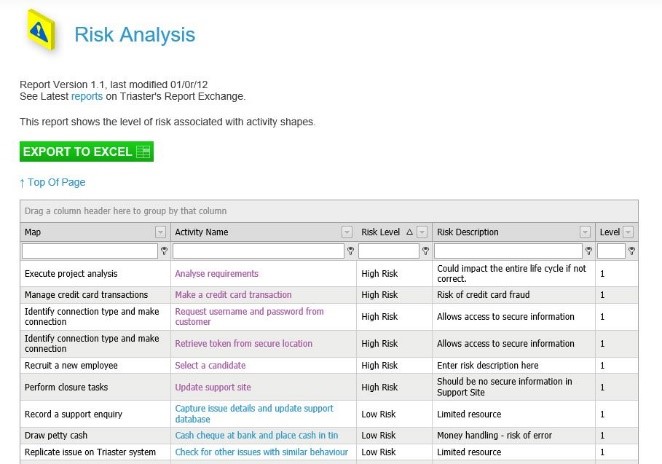 7. Enable business process analysis
As we have seen a process map can be a far more than a diagram of process steps, if you use the right process mapping tool, you can capture meta-data against each step of the process, which can then be used for process analysis.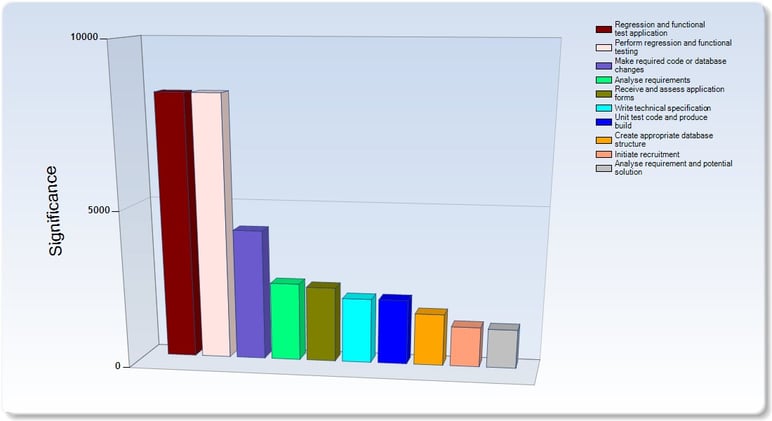 8. A 'snapshot' of your business
Mapped processes provide everyone in your organisation with a snapshot of how you do business today (your AS IS processes), and offers a mechanism to look at how you could do business tomorrow, more efficiently.
9. Evidence change
Once you have mapped your AS IS process this can be used as the baseline to look at improved ways of doing things (TO BE variants). If you have captured meta-data such as cost, total effort and waiting time against each activity you can effectively calculate if the changes proposed are actually going to add value to the business by reducing cost, reducing duplication and improving the overall service to the customer.
10. Enable continuous improvement
Once your To Be processes have been approved and implemented, they become your new AS IS processes, supporting your employees in all the ways mentioned above. It is from this new baseline that you can look again at ways to improve, making continuous improvement a reality.
In addition, organisations can show the trend of their continuous improvement by building an archive or history of process changes. This is useful for showing compliance to quality accreditations such as ISO 9001.
So how do I get started?
Triaster has been working in the process mapping and Business Process Management space for over 25 years and have developed both Process Library (SaaS) and Process Library (Hosted/On-premises). Both include easy to use, intuitive drag and drop process mapping - so a great place to get started is by trialing Process Library (SaaS), for free.
Related Articles:
Process Mapping Techniques: 6 Methods to Create Process Maps
5 Process Mapping Tips: Getting People On Board, Not Making them Bored (video)
Related White Papers:
The Ultimate Guide to Business Process Mapping
The Complete Guide to Continuous Improvement in Business
This is an updated and refreshed edition of an article originally written in 2017.
Carma Evans is now Triaster's General Manager. During her many years with the company she has fulfilled many roles and there is not much that she doesn't know about driving business improvement.