Visio Process Mapping: Getting a Visio Compatible Process Management System
Michael Cousins
11 April 2018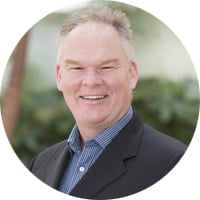 Let's talk Visio process mapping. especially for newcomers to the process improvement game, process mapping can be rather intimidating. However, it does not necessarily have to be that way. With the Triaster Process Navigator, a Business Process Management tool, it is possible to use the Microsoft Visio file format as its native file format - this means you can easily transfer your existing or future Visio process maps to a business process management system without any trouble at all and use the same tools you would find with Microsoft Visio process mapping.
Before we get started, a colleague of mine has written an article explaining a few time saving tips that will help make your Microsoft Visio process mapping a little easier.
and if you're interested in learning more about business process improvement and how to improve your business before going more in-depth about process mapping then
.
How to use Microsoft Visio Process Mapping with the Triaster BPM Tool
To start with, you should have a look at the Triaster toolbar. On the toolbar ribbons, you will find everything you need to work with all Visio process mapping diagram types: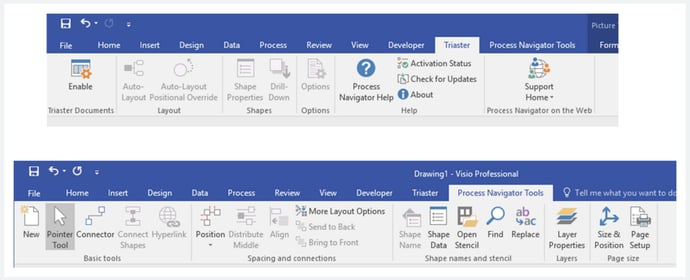 The ribbons will load straight from the box on Visio 2010 and later.
To get started just click 'Enable' and whole host of Triaster features becomes available.
Some of these are as follows:
Metadata
Drilldowns and Levels
Generate End-to-End Diagram
Generate Process Hierarchy
Off-page Connectors
Data Manager and Import and Export to and from Microsoft Excel
Each of these is explored below.
Metadata
Each shape on a Process Navigator process map has the ability to store more specifically defined data than standalone Microsoft Visio process mapping. This data is recognised throughout the Triaster Software Suite, and can be reported on from a BMS Process Library. The data can be tailored to your organisation's requirements, but some examples are:
The RACI matrix
Risks
Bottlenecks
Costs
Effort
Resources
Opportunities for Improvement
Process Owner
Version
Revision
Value Add/Non Value Add/Necessary Non Value Add tags.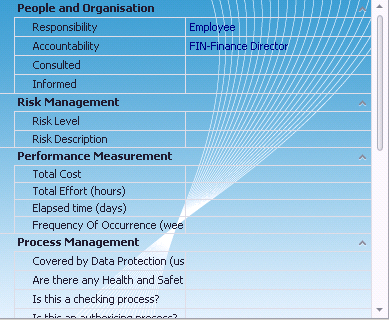 Drilldowns and Levels
Process levels can be implemented with Process Navigator process maps. It is possible to deconstruct Activities and create sub processes detailing how to carry out the Activity at a more granular level of detail than Visio process mapping.
Generate next level is also available for Process Navigator process maps, which rolls process maps up into top level maps automatically.

Generate End-to-End Diagrams
This feature replicates as closely as possible the way you might print out several Visio process maps to review a complete process. An End-to-End diagram puts all the maps into a single file, connects them up horizontally (as if they were linked using Off-Page Connectors) and shows the vertical connectivity. Maps are organised by Level. The lines linking maps are colour-coded to show the process direction and relationship between them: Green: forward; Blue: loop back; Red: children.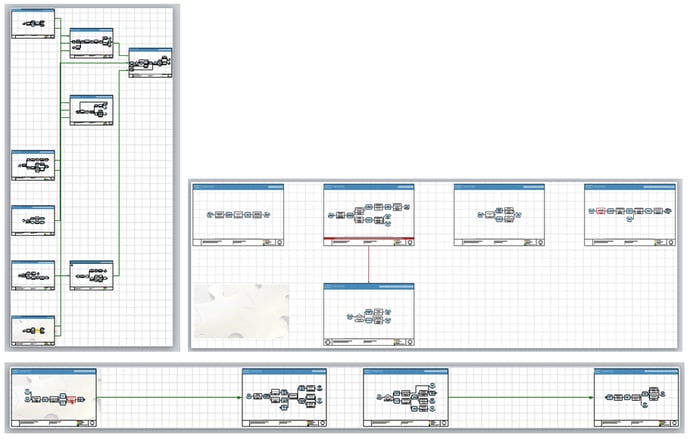 Generate Process Hierarchy
A process hierarchy is a vertical hierarchy of processes, where a process corresponds to a Node in a Process Navigator map. The purpose of producing a process hierarchy is to show the integrated process model.
The process hierarchy shows the Activities within each Node, any subsequent drill-downs and documents that are linked from the process maps.
Each of the process shapes hyperlinks to the Visio map that contains its associated Node. Processes on the same level conceptually are depicted on the same level visually and the page is re-sized to accommodate all shapes.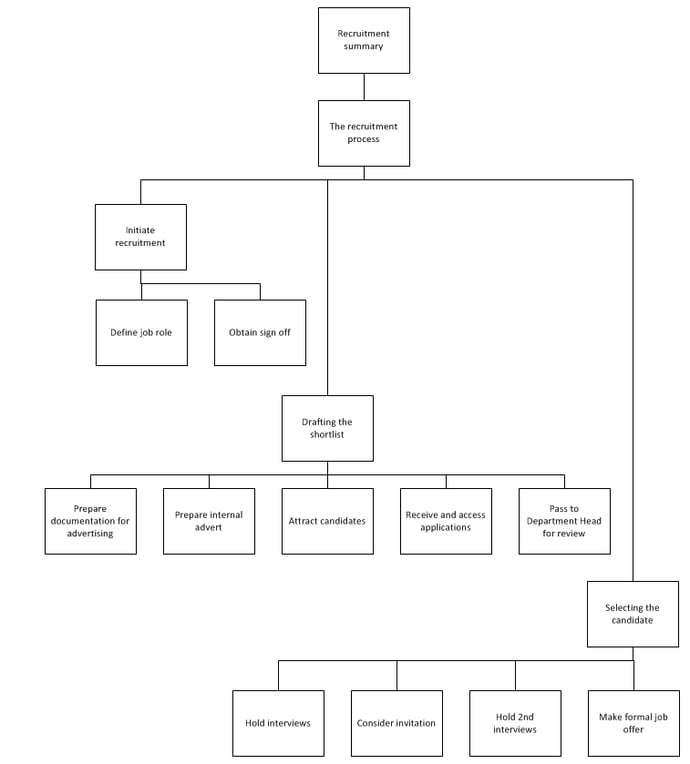 Off-page Connectors
An Off-Page Connector is a device for overcoming the practical limitation of page sizes. In effect, it enables you to produce a logical, large 'piece of paper' containing a single end-to-end process map with all the Deliverables linked directly to each other.
Data Manager and Import and Export to and from Microsoft Excel
A Data Manager provides a method to update a Microsoft Excel file from a Microsoft Visio file, or vice versa, without needing to fully overwrite the target file. Alternatively, you can use a Data Manager to maintain synchronised Microsoft Visio Process Mapping and Excel versions of a Process Map.
Currently, Process Navigator also supports the creation and editing of process maps using Microsoft Excel through its import and export commands.
I hope this article thoroughly explained how to integrate Microsoft Visio process mapping into the Triaster process library. If you're keen to learn how one of Triaster's customers saved 350k per annum through process improvement, feel free to read our
You want to know more about us? Simply click below:
Note:
This is an updated and refreshed version of an article originally written by Joel Evans.
Related articles
Process vs Procedure: How to Document Processes and Procedures
Process Mapping How To: A Practical Solution to Stop You Getting Lost
How Cloud BPM Creates Business Process Improvement Opportunities
Mike founded Triaster in 1994. A thought leader in business improvement, he has led Triaster ever since, spearheading its development of beautifully engineered business improvement software, that is both full of the functionality required by business analysts and that end users find really easy to use.