As Is -To Be: The Essential Business Model for Process Improvement
Michael Cousins
5 July 2023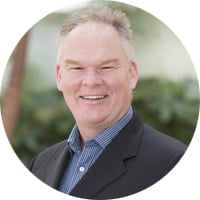 If you are looking to implement a continual improvement initiative, it is essential to understand the 'As Is - To Be' model and how crucial it is to successful process improvement.
Put simply, if you want to improve a business process, you first have to know its current state (As Is) and then you need to model the improved future state (To Be). For continual improvement: repeat.
This article covers:
How the As Is - To Be Model Works
In a nutshell, the model is applied by firstly documenting what is currently done using As Is process maps to:
Capture an accurate visual picture of your organisation's processes

Visualise process breakdowns and areas of risk
and then, discussing and changing those process maps to show the proposed
To Be
way of doing things, thereby:
Modelling the impact of any future process changes before you make them
This approach not only enables the impact of the changes proposed to be understood before they happen, but avoids the very real possibility of making things worse, by changing things when you don't really understand why they are done that way.
In addition, it is impossible to quantify any improvement when you don't know what the start point was.
Defining the As Is Process
The As Is process shows your current processes - what your organisation currently does.
It is important to bear in mind that this As Is analysis may only show you what can be improved, but not necessarily how. Mapping the As Is process will only reveal your business processes as they are today.
Having said that, capturing the As Is process is often more helpful in defining the To Be, than perhaps expected, for the following reasons:
The person responsible for doing a process often has really good ideas about how to improve it, but doesn't have the authority to do so
Talking through and documenting what someone does, often makes them think about better ways to do it
Often different people are doing the same thing in different ways and one of those ways is a lot better than the others
Thinking about what you do as a process and seeing it mapped out can really help people to think about ways to improve it
Defining the To Be Process
The To Be process shows your proposed future processes - what your organisation plans to do.
By creating a process model of the To Be you can discuss it with those people who will be impacted by the changes planned and both take on board their view of the outcome of the changes and work to get their buy-in.
You can also quantify the return on investment from the changes proposed.

Why As Is - To Be Matters
Naturally, not every business requires an in-depth analysis of the As Is and the To Be. But here are a few example scenarios when analysing your As Is processes is particularly necessary:
It is known that issues with the current state exist. These issues could have been reported by employees or customers (such as frustrated customers, bad service, delays, financial difficulties, etc.)
Your system has customers or business users confused about the correct steps to take in order to complete a business process
You are interested in automating your present business processes
Your business processes are not well enough documented
Your business processes are not streamlined across different departments of the organisations
You want to create a functioning business activity model
You want to move from a paper-based to a mobile process mapping solution
The latter was the case for the New Charter Group's (now part of the Jigsaw Homes Group) Quality Management team. They faced the substantial task to transform an outdated paper-based management system into a lean mobile business process management system. Not only did they managed to do so, but with this decision they also saved £350k per annum.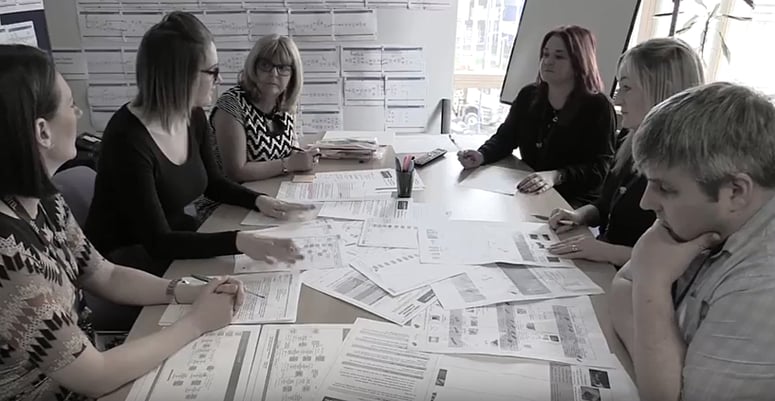 How to Implement an As Is - To Be Process Cycle - Essential for Effective Continuous Improvement
Implementing an As Is - To Be model and then continuously making improvements does take time and resources, there is no getting away from that. However in terms of an implementation plan, there are in fact just 10 steps:
Define your business objectives
Involve all stakeholders so that you can...
Capture your As Is processes ACCURATELY!!! (an inaccurate process will make business improvement extremely difficult)
Analyse gaps and deficits in your As Is processes - where are time, money or materials wasted?
Create a To Be process model, using (a copy of) your As Is process maps as the start point
Compare your As Is and To Be process maps
Determine what need be changed in order to get to your To Be
Estimate and thoroughly analyse the business risks of making these changes
Implement your To Be process so that it now becomes your new As Is process
Analyse the effectiveness of your new As Is process (start from the beginning) and create another To Be map from the new process data.
Finally, always remember: getting your team on board and having shared goals equals motivated employees and greater support throughout the
continual improvement journey
.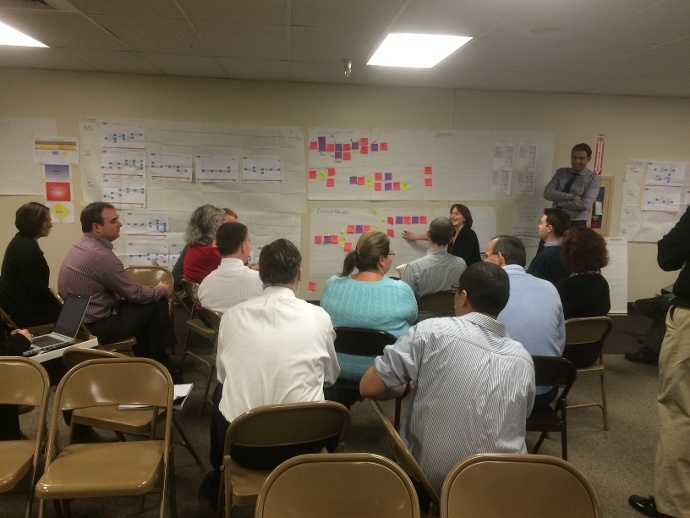 In order to capture your As Is analysis correctly and model the To Be processes you will definitely need process mapping software.
There are many process mapping software products available, but Triaster's Process Library (SaaS) is the perfect way to quickly document your processes with simple, easy-to-understand process maps, that are also detailed enough to enable the identification and analysis of improvement opportunities. I suggest you try Process Library (SaaS) for free and start your continuous improvement journey today.
Related Articles:
How Can a BPM System Help Me Achieve Continuous Improvement?
Noun-Verb: A Simple Process Mapping Methodology
The Complete Guide to Continuous Improvement in Business
This is an updated and refreshed edition of an article originally written in 2018.
Mike founded Triaster in 1994. A thought leader in business improvement, he has led Triaster ever since, spearheading its development of beautifully engineered business improvement software, that is both full of the functionality required by business analysts and that end users find really easy to use.