As Is To Be: The Essential Business Model for Process Improvement
Lynn Dudenhoefer
17 May 2018
If you are looking to implement a continual improvement initiative, it is essential to understand what an 'As Is To Be' is and how it is crucial to successful process improvement. Put simply, if you want to improve a business process, you first have to know its current state (as is) and then you need to model the improved future state (to be). This is crucial to continual improvement because...
As Is Process Maps Will Help to:
Capture an accurate visual picture of your organisation's processes

Visualise process breakdowns and areas of risk
To Be Process Maps Will Help to:
Model the impact of any future process changes before you make them.
It's not difficult to understand the necessity for thoroughly analysing your As Is and To Be processes. when you put together any kind of business activity model for the future, you first have to think about where you are today. Only then can you fully grasp where you need to go, and what you need to do in order to get there.
To undertake an As Is To Be analysis, you need to know what each one means separately, and how your As Is and To Be work together as part of an overall business activity model.
Defining the As Is Process
The As Is process defines the present state of a business process in any given organisation or structure. Generally speaking, the goal of analysing the current state of a process is to find out which components could be improved.
It is important to bear in mind that this As Is analysis will only show you what can be improved, but not necessarily how. Mapping the As Is process will only reveal how your business processes are working today.
Defining the To Be Process
Typically, a To Be process is defined as the future state of an organisational or business process. It is the ideal state of how you want your business processes to work, and mapping the To Be processes will structurally clarify how you can get there.
Only then will you be able to see what changes are necessary in order for your business processes to reach their future To Be state.

Why As Is To Be Matters
Naturally, not every business requires an in-depth analysis of As Is To Be. Here are a few example scenarios to show you when analysing your As Is processes is particularly necessary:
It is known that issues with the current state exist. These issues could have been reported by employees or customers (such as frustrated customers, bad service, delays, financial difficulties, etc.)
Your system has customers or business users confused about the correct steps to take in order to complete a business process
You are interested in automating your present business processes
Your business processes are not well enough documented
Your business processes are not streamlined across different departments of the organisations
You want to create a functioning business activity model
You want to move from a paper-based to a mobile process mapping solution
The latter was the case for the New Charter Group's Quality Management team. They faced the substantial task to transform an outdated paper-based management system into a lean mobile business process management system. Not only did they managed to do so, but with this decision they also saved £350k per annum. Feel free to catch up on their success story here or click below:
How to Jump From an As Is to a To Be Business Analysis Model
When embarking on your As Is To Be analysis, it is important to remember that business process analysis does not exist in isolation. Instead of analysing one process, it is crucial to document and map all other related processes as well. Only then you can get the full picture.
For reviewing, documenting and mapping your organisation's As Is and To Be processes, you need to get your Quality Management team on board, who should not only create high-level process maps, but also seek the conversation with employees who are responsible for certain processes. This way, more detailed process maps can be created.
Keeping your staff in the loop comes with the beneficial side-effect that working towards shared goals increases motivation in the workplace - meaning that things will start getting into motion.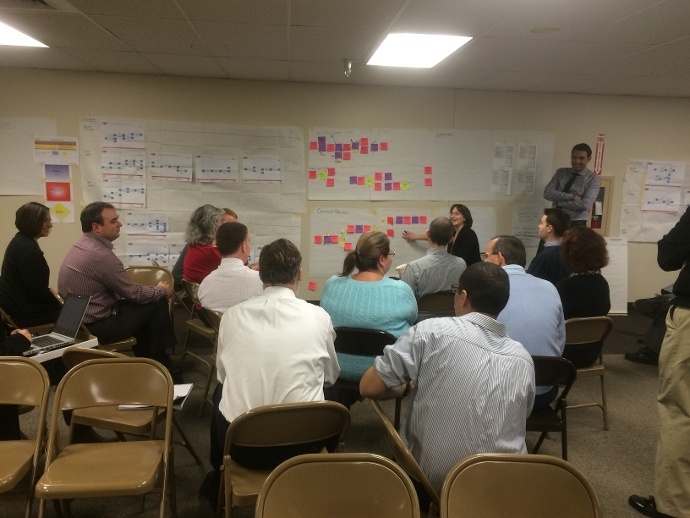 How to Create an As Is and To Be Process Cycle - Essential for Effective Continuous Improvement
In order to first create an As Is To Be analysis and then continuously create improvements (As Is To Be improvement cycle) you need to complete the following 10 steps:
Define your business objectives
Involve stakeholders so that you can...
Capture your As Is processes ACCURATELY!!! (an inaccurate process will make business improvement extremely difficult)
Define and align process activities of both As Is and To Be processes:

the activities of each process should be defined and linked in order - this way it is possible to see influencing variables

Analyse gaps and deficits of your As Is process activities:

where is time, money or material wasted?

Compare your As Is and To Be process maps
Determine what should be changed in the As Is process in order to get to your finished To Be map

make sure to document the envisioned results

Estimate and thoroughly analyse business risks within your To Be process model
Implement your To Be process so that it now becomes your new As Is process
Analyse the effectiveness of your new As Is process (start from the beginning) and create another To Be map from the new process data.
In order to capture your As Is analysis correctly and model To Be processes (the future state) effectively, consider purchasing quality Business Process Management software. It will not only keep your maps tidy but also increase the transparency of each step you take in order to minimise the risk of making mistakes.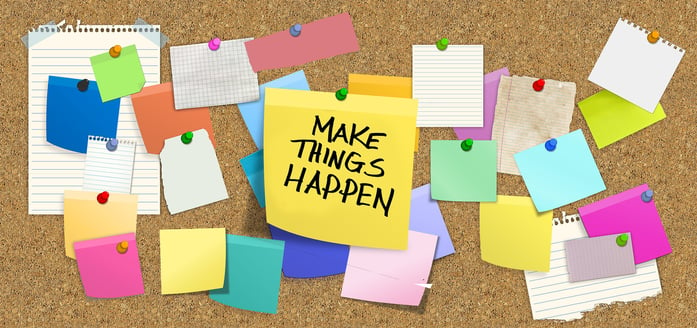 Finally, always remember: getting your team on board and having shared goals equals motivated employees and greater support throughout the continual improvement journey.


If you're interested in learning more about how capturing and improving processes has helped other businesses, please
and how each organisation turned their process problems into continuous improvement.
With the rise of cloud-computing, BPM software does not necessarily have to be on-premise but can also be hosted in the cloud. This way, you can store and access your Business Management System (BMS) over the internet instead of your internal network. You can learn more about cloud-based BMS here, or feel free to check out the Triaster platform below:
Related Articles:
How Much Does Quality Management software Cost: Pricing & Budgeting
Business Process Improvement: Understanding the Impact of Change
Visio Process Mapping: Getting a Visio Compatible Process Management System
Lynn joined Triaster in November 2017 as the new Inbound Marketing Executive. Prior to her work with Triaster, Lynn worked in content management and studied at the University of Oxford. In June 2018 Lynn returned to Germany with her husband Brad.