A review of Aris vs Microsoft Visio: Which one is best?
Isobel Witts
7 June 2016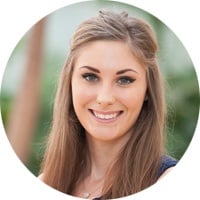 If you are considering implementing an improvement initiative in your organisation, it's likely that you have looked at both Aris and Microsoft Visio. These are two very different platforms, so choosing the most suitable one will most definitely depend on what you are looking to achieve.
We've put together a brief review and comparison of these applications to help you decide which one may be the best fit for your organisation.
If you would like to do some more research after reading this article, have a look at some of our other supplier reviews:
Bizagi vs Auraportal: Which is the Best BPM Software?
Best Business Process Management (BPM) Software: A brief review
A review of Aris
Aris is Software AG's leading Business Process Analysis Platform. Using this tool you can document and design your business processes before analysing them to identify where improvements can be made. Your optimised processes can then be shared across your organisation so that they can be used to support continuous improvement. This top-of-the-range platform is great for simulating business processes to identify where changes can be made and can be tailored to suit a variety of different business needs.
What are the benefits and pros of Aris?
Aris is an excellent out-of-the-box solution for process analysis and is a great choice if you are looking to extend your improvement efforts beyond BPM. The tool is easy to use and allows the user to create and simulate process models quickly so that they can be presented to key stakeholders.
Some other benefits include:
Version control and change history capabilities
Integrates with document management systems such as Microsoft SharePoint
Allows you to design, model and improve processes in one simple tool
Compatible with BPMN methodology
Are there any limitations or cons of using Aris?
Aris is specifically designed to be an enterprise architecture solution. So if you are looking solely for business process management, with some improvement capabilities then this may be a little out of your remit. It is also at the high end of the pricing spectrum with a vast array of features and specifications to choose from. Other limitations are:
Requires a lot of configuration to get started
Complex system, which may use up precious resource for implementation, management and training
A review of Microsoft Visio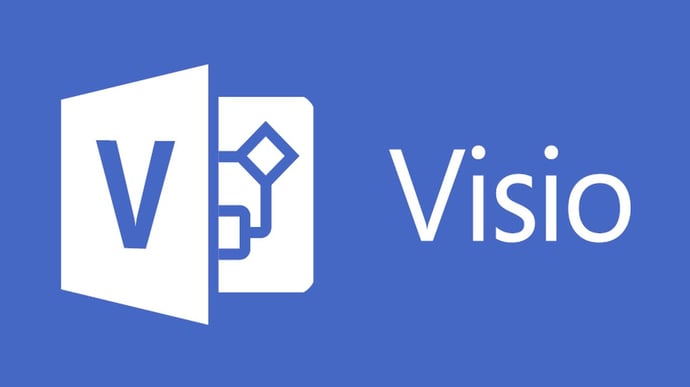 Visio is Microsoft's own flowchart and diagramming tool, which allows you to create simple process maps quickly and with minimal effort. As Visio is part of Microsoft's Office offering it is easy to purchase and install and offers clear licencing options depending on the number of users you have. The software comes with a variety of pre-loaded shape templates that meet industry standards such as UML and BPMN.
What are the benefits and pros of Microsoft Visio?
Microsoft Visio is incredibly easy to use, and is compatible not only with Microsoft's own portfolio of applications but also with a variety of other software systems. If your primary business requirement is to identify and capture processes then Visio is an excellent choice. However, the real benefits of using Visio only come when it is used in conjunction with a BPM system, which allows process maps to be created and shared across the organisation, and opens up specific reporting capabilities as required for business analysis.
Key benefits include:
Ability to create maps in a variety of different formats
Easy to use drag and drop functionality
Customisable shape templates
Ability to link data to shapes using other applications such as Microsoft Excel
What are the limitations or cons of Microsoft Visio?
When used in isolation, Microsoft Visio is very limited. If you want more than just a simple process mapping tool it might be worth looking into BPM platforms that harness the power of Visio and incorporate it into the software. Stand-alone Visio is also unregulated so it is very easy for process maps to be created in lots of different styles and formats, especially if there are several process authors. This is not ideal if you are looking for a more standardised approach to process mapping.
Some other limitations include:
No central location to store process maps
Difficult to share maps across the organisation without a dedicated BPM system
Limited customisation and design options available
Limited reporting capabilities
Limited options to add data to shapes
Aris vs Microsoft Visio: Which one is best for your business?
As these systems are so different in their application, you will need to decide what you want to focus on in your business before making an informed purchase. Typically, complete enterprise architecture tools are hugely influenced by an organisation's interrelated IT systems, which ultimately makes mapping and managing processes very difficult and time-consuming.
But, if you are looking for a complete overview of what your organisation does, how it does it and the systems it uses, then an enterprise architecture tool such as Aris will be a great investment. There are some improvement capabilities that you can harness, however, due to the enormous scale of such a system, you are unlikely to be able to implement this functionality until a lot later in your project.
To see how Aris compares with another leading enterprise architecture system, read our article:
A review of Casewise vs Aris: Which is the best Business Process Management (BPM) software?
If you are more interested in business process mapping, then Microsoft Visio is the clear winner here, but do bear in mind that this simple mapping tool is best utilised as part of a dedicated business process management system, unless you are looking at a very small scale implementation.
We hope that you have found this article helpful. With over 20 years' experience in developing and implementing Microsoft Visio-based business process management systems, we understand that getting the right system for your business needs is key to the success of your improvement initiatives. Whilst we appreciate that we may not be a good fit for every organisation, if you would like to learn how Triaster can help you with your business process management and improvement challenges, we'd love to hear from you.
Or please register for one of our introductory webinars below:
Related articles:
A review of Casewise vs Aris: Which is the best Business Process Management (BPM) software?
What problem does Business Process Management (BPM) solve?
How much does Business Process Management (BPM) software cost?
Isobel joined Triaster in September 2014 as our Customer Success Administrator. After about a year in the role she decided marketing was where her main interest lay and she began working with Emma as a new Triaster website was developed and the Triaster blog was started. The move was very successful, resulting in her moving full time into a marketing role, firstly at Triaster and subsequently for a local marketing agency.