RACI Matrix: Why Consulted and Informed are Important too
Terry Giles
11 February 2021

During many years of working on process improvement projects, I have noted that when capturing the roles associated with a process, although they say that are capturing them according to a RACI Matrix, often people don't capture all four roles. I believe this is because they don't understand why 'Consulted' and 'Informed' are important too, and the problems which can arise when they are ignored.

So, in this article I am going to discuss:

RACI Matrix: Discover the Roles Associated With a Process
The roles associated with a process are quite often shown in the form of a RACI Matrix:
Responsible
Accountable
Consulted
Informed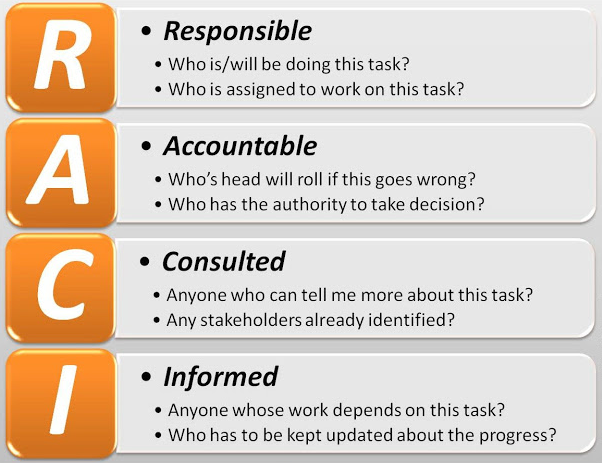 Responsible and Accountable
The key roles are those associated with accountability (where the buck stops) and responsibility (who carries out the activity or activities) whilst the other two roles, consulted and informed are very often ignored.
Let's not ignore Consulted and Informed
Whilst those accountable and responsible are the most important roles to identify, recognising those that should be consulted and informed can sometimes mean the difference between a process being successfully adopted and functioning, and it being partially adopted or not functioning properly - or worse still, non-compliances.
Consulted
The consulted group are those that: need to have a say somewhere in the process either at the process design stage or during the operation of the process. In other words, there is a two way conversation.
Quality or Compliance are good examples of these roles.
Informed
The informed group of roles is a bit harder to pin down, but they are the roles that just need to be told something is happening, they don't input into the activity.
A good example of an informed role is customers who are informed that a delivery has been despatched to them; however, if you need to contact the customer to arrange a suitable delivery date, they would then have a consulted role.
Problems Arising From Ignoring Consulted and Informed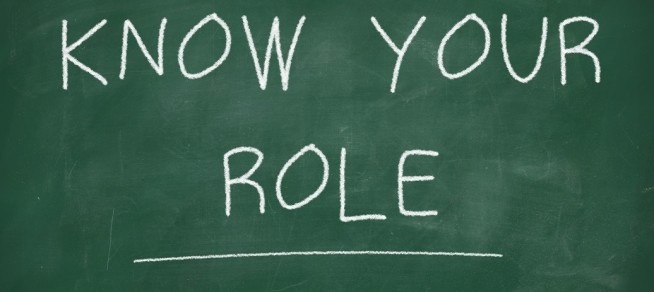 Image sourced from: http://www.quickbase.com/blog
So, why did I make the claim that ignoring the consulted and informed roles may lead to a process not functioning effectively?
Well, not consulting interested parties can lead to problems, particularly where there are regulatory issues involved, that the people accountable or responsible for may not recognise.
In many organisations, compliance functions (legal, data protection etc.) are in place to stop the organisation falling foul of the law. They generally need to have a say in both the design of the process and instances of running the process as an oversight, rather than an on-going part of the process e.g. taking random samples to check or being available if someone has a query.
Roles such as production planning may also need to be consulted on the schedules for activities. They also may need to be informed when activities are carried out to ensure their plans are running smoothly. In which case, they would be shown as Informed on the RACI.
So whilst the Consulted and Informed may not be critical to the actual running of an individual process, they can be important in the wider picture of the totality of the organisation's processes.
Further Reading and Some Practical Help
If you would like to read further on the subject, please read the article: Reconciling Sarbanes-Oxley Compliance and Process Improvement which answers the question, "How do we ensure that improvements to processes to remove waste do not accidently remove the controls needed for Sarbanes-Oxley (SOx) compliance?"
For a free process mapping tool which enables you to easily capture RACI whilst process mapping and display it within your process maps, I thoroughly recommend using Process Navigator.
Related Articles:
What is a Process? The Anatomy of a Process Explored
What is Process Mapping: Who does it and why?
RACI Matrix: How does it help Project Managers?
Related White Papers:
Business Process Management Terminology
The Ultimate Guide to Business Process Mapping
This is an updated and refreshed edition of an article originally written in 2017.
Terry Giles is a consultant for TerryAG Consultancy. He has a great deal of experience in developing Business Management Systems based around a variety of models including ISO 9001, TL 9000, ISO 14001, EFQM, Baldrige, CMMi, ITIL, RiskIT and CobiT 4.1 & 5.