Process vs procedure: what is the difference? This is a question that can keep professionals arguing for hours; and that's because, although a lot of us think we know what a procedure or a process is, when we are asked to determine the difference we find that our definition for both is relatively similar.
so what is the difference between process and procedure?
Over the years, I have often thought that I had found good answers, only for someone to come up with something that did not fit in with my explanation.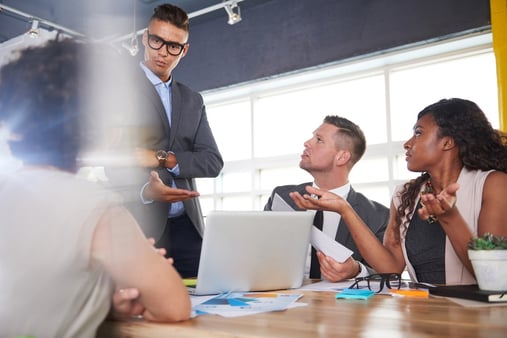 Process and Procedure as defined by the International Organisation for Standardisation (ISO)
In the 2005 edition of ISO 9000, the difference between process and procedure was defined as:
• A process is a set of interrelated or interacting activities which transforms inputs into outputs
• A procedure is specified way to carry out an activity or a process
This set of definitions helped me get an understanding that:
• A process is about what we do
and
• A procedure is about how we do something.
This is all well and good (and for those of you who just came for an easy definition - you've now found it), but as you go start diving into the 'whats' and 'hows', things can start to get a bit confused with 'whats' sometimes looking like 'hows' and everything starting to sound like a Dr. Seuss book.
This is why the simple definition above is not good enough and why we need to go deeper for the answer.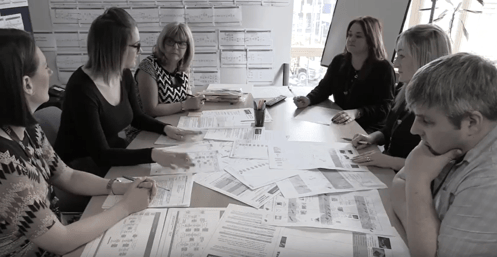 To really understand the current processes and procedures in your organisation, you will need to capture them accurately. Get access to the
which explains what you need to know to successfully capture the current state of your business accurately and improve continuously.
My Definition of Process vs Procedure
My take on this has evolved from looking at the definitions above to taking a process as being something that has inputs, outputs and activities and can be represented as a diagram - very much in line with the Triaster noun-verb methodology. Put a sequence of these together to describe how to achieve an objective and you have a process map.
The procedure then becomes a description of how the activity is carried out; generally in text form.

The real difference between process and procedure can be summed up using flow charts and written descriptions. If it can be described in a flow chart it is most likely a process and if there is a written description of how the activities are carried out these tend to be procedures.
This is probably open to all sorts of debate, but it works for me.
To read Triaster's Paul Elson-Vining's take on the subject, have a look at:
Documenting information: Process map or procedure?
Processes, Policies and Procedures: What's the difference?
Process Mapping
I just mentioned representing inputs, outputs and activities in a diagram as being a process map. Process mapping allows you to model business improvement in your organisation in an easy, efficient way. Download this Process Mapping Shapes guide to learn how you can improve your processes and procedures...
Don't forget to comment below to tell us what you thought of this article or voice any questions you'd like answered on future articles - and please share via the social media buttons below if you found this article helpful.
Related Articles:
Processes, Policies and Procedures: What's the difference?
Business Process Management vs Quality Management vs Enterprise Architecture vs Workflow Management