Microsoft Visio and SharePoint vs a purpose-built Business Process Management System
Carma Evans
24 March 2016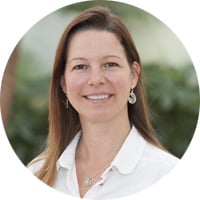 What are the challenges of using Microsoft SharePoint and Visio for process management?
Over the years, Triaster have listened to the challenges faced by many, many people (quality managers, business analysts, continual improvement specialists) who are trying to manage processes effectively and easily, and we have often been asked to compare Microsoft Visio and SharePoint vs a purpose-built BPM systems offer over Microsoft Visio and SharePoint.
Using our 20+ years' experience in this industry, we've put together a collation of some of the common requirements that users across all sectors have asked for, and how they can be achieved using just Microsoft Visio and SharePoint. We have also considered any limitations.

I want to automatically drill-down to lower levels of detail (Drill-down is a method of decomposing the activity into smaller steps)
Drill-down can be created in a Visio diagram but this must be done manually. For example,
Create a new page within the existing file or create a new file and save it.
Then draw the lower level process and save it.
Create a hyperlink from the parent activity to the page/file you just created.
Annotate the parent activity with a shadow or something else to indicate another level of detail resides under the parent activity.
It is likely you will want to be able to create a link from the child map to the parent map so another hyperlink will need to be added perhaps via another shape such as a back button.
I want to quickly and easily maintain cross-file hyperlinks
Visio does have the capability of creating hyperlinks to other Visio diagrams (off-page link references), however, the manual creation and maintenance of these hyperlinks can become laborious.
When I publish processes to html, I want the hyperlinks to convert to html too.
Maintaining inter-file hyperlinks to html equivalents is also a manual task. For example, when a Visio file is converted to HTML, the hyperlinks within the Visio diagram are not converted to HTML. This means that the user will need to manually change each hyperlink file extension to .html.
I want the tool to automatically draw the process hierarchy, understanding the relationship between higher and lower level maps (parent and child maps)
Hierarchy diagrams and Node tree diagrams cannot be drawn automatically. Visio does not recognise the parent/child relationship.
I want to store data against shapes quickly and extract data to be used in various reports. Ideally I want to store data in one place (e.g. an Excel spreadsheet) and manage the data from that single source.
Skilled Visio users can set up custom properties per Visio file, but this step will need to be recreated for each Visio file. Excel files can be linked to Visio diagrams but data synchronisation is not possible.
I want to report across multiple Visio files
Reports can be created within Visio, but only on single files and the data is held in each of the shapes.
I want to store data against the activity steps in a process as well as likelihood of following certain pathways. I want to aggregate and simulate the data across the process model to understand the end-to-end process time and cost.
Visio cannot aggregate data across a process model nor simulate the data. Visio does not contain a probabilistic element of rework therefore it assumes perfect execution of processes.
I want the tool to generate an end-to-end view of all the processes.
Visio cannot see cross-file relationships nor build an end-to-end diagram.
I want a web-based approval workflow that enables designated approvers to approve, reject processes and build an audit history report. I want to alert users of changes to processes and notify process owners when reviews of the processes are due.
SharePoint does provide custom workflow capability for approval, alerts and reviews; however, these workflows will need to be manually set.
I want to publish all my processes to html in a click of a button without involving the IT department.
Visio publishes a single file at a time and then the html must be uploaded to a webserver. As mentioned before, the cross-file hyperlinks are not converted to html. Also, typically you will need to involve IT to place the HTML files on the designated webserver.
I want to batch update across all my processes (e.g. edit a job role)
Edits can only be applied to single files.
I want to see who is responsible for performing specific activities across the process and want this displayed on the shape. I also want to produce a RACI (responsibility, accountability, consulted, informed) matrix.
Shapes must be customised to enable responsibility to be visible. Reporting on this data can be done but not across multiple files.
I want to brand my process maps with our corporate logo and colours.
Master shapes must be customised in Visio to add colour and brand. This is not an easy job and must be performed by a skilled Visio user.
I want an engaging entry point to my process repository so that end users can find information quickly.
SharePoint can be customised so that end users can find process information; however, typically you do require a SharePoint expert to help set this up for you.
I want some structure and governance in place to guide users on how to map processes.
Visio comes with a vast amount of stencils (shapes) that can be used. But there are no standard business rules within Visio to guide users how to map processes. Often, a myriad of shapes are used in an inconsistent manner which might make understanding processes difficult.
I want to ring-fence processes for specific audiences (internal and external) and be able to manage changes to those processes from a single source.
SharePoint can be used to create specific libraries for processes. However, access to that content from external suppliers/customers can be difficult.
Overall, the main issue when using Microsoft Visio and SharePoint is the manual aspect of drawing and maintaining processes and how time-consuming it is. If you are looking for a better way to capture, share, use and improve processes, then a purpose-built Business Process Management system might be the right option for your organisation.
We appreciate that we might not be the best fit for every organisation, but if you are interested in understanding how Triaster can make process management within your business easier, please download our handy comparison table, showing how the Triaster Platform delivers on the common requirements considered above.
Additionally, you may be interested in attending one of our 30-minute Why Triaster? webinars.
Related articles:
How much does Business Process Management (BPM) software cost?
7 key questions to ask when shopping for a Business Process Management system
Best Business Process Management Software Providers: A brief review
Carma Evans is now Triaster's General Manager. During her many years with the company she has fulfilled many roles and there is not much that she doesn't know about driving business improvement.