Lean Project Management: 5 Tips to Transform Your Organisation
Erica Silva
1 March 2018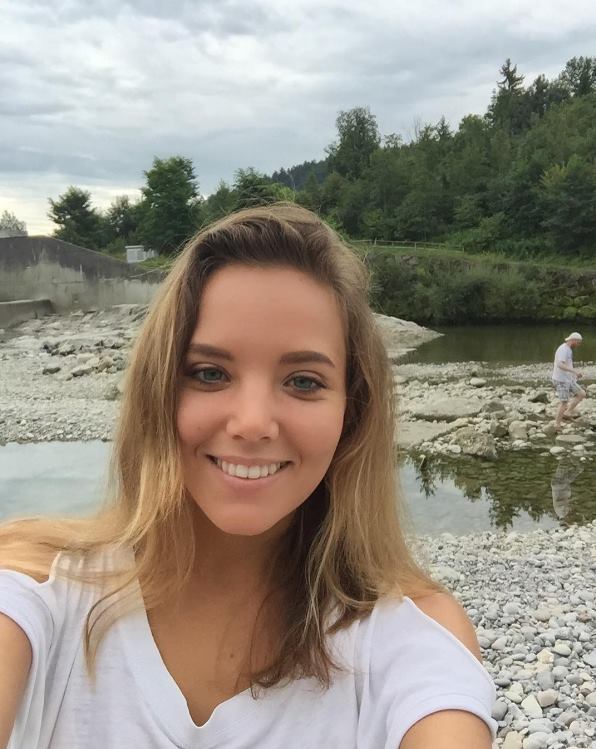 Lean project management is a response to classic problems within organisations that slow down efficiency. Taking advantages of the principles of lean can mean that the example problem below is solved through efficiency gains...
"Customer XYZ will cancel the order if we don't ship his order within four days," the owner of a small manufacturing company tells his employees one day. The workers, who were already overburdened with more than 25 pending orders, were baffled with the new requisite. Since the average time from order to shipment takes a minimum of 12 days, the sheer thought of attempting the order sounded ridiculous. At the same time, adding more employees to the workforce wouldn't resolve the issue as new workers would require training. Nevertheless, customer XYZ is the company's third-largest consumer and the organisation cannot afford to lose him.
The above scenario is not related to a specific company but represents the story of every other organisation. Even the most structured teams face a period of chaos and clutter every once in a while. Incomplete documents, lack of employees and customer's dissatisfaction can create havoc in the business operations leading to overworked employees and, of course, more expenses and loss in revenue. Additionally, when a process is complicated for the workers and requires a lot of mental concentration, work is prone to be full of errors.
Of course, no business owner or project management team sets out to create a process that is disorganised. In fact, every entrepreneur aims to complete work faster without much effort. For such companies, lean project management is the optimal solution.
What is Lean Project Management?
Lean project management's focus is on taking Lean values - creating more value for the customers, employees, and shareholders with fewer resources (time and money) and applying those values to project management using the same solutions. As a result, the workflow is more organised and efficient.
The 6 Principles Lean Organisations Follow
The six principles that lean organisations follow are:
• Focus on the customer
• Identify and create value streams
• Manage and improve the process flow
• Engage and equip the people in the process
• Strive for perfection
Today, numerous well-known companies such as Toyota, FedEx, and Ford are successfully streamlining their operations with the principles of lean. Businesses of all sizes, regardless of their niche, can apply the same strategies to gain control of their workflow within Lean project management.
5 Lean Project Management Tips for Success
Here are five tips that will also help you optimise your business with lean management:
1. Improve Quality
Customers purchase a product/service for its quality. A product that is not adequately tested or inspected during production is bound to have defects, which will ultimately impact the consumer's experience with your company. Additionally, some entrepreneurs tend to skimp on the production budget that also affects the end quality of the product.
A lean project management process allows the project manager to focus on quality by integrating methods that not only cut costs but also adds to the value of products. Take the example of Nike; besides being a leader of sports goods, Nike is one of the top lean organisations. The company introduced the Sourcing and Manufacturing Sustainability Index that enabled the team to set benchmarks when collaborating with a manufacturing partner. Nike also continuously audits its manufacturers to keep the quality factor of their products high. As a result, the company continues to reign supreme in the sports apparel industry by producing quality goods for all ages.
2. Eliminate Waste
In the business industry, waste not only refers to material rubbish but also time such as customers waiting for a product or even waste of movement. The Intel Company, also known as the chip maker, also makes use of the principles of lean. According to their factory manager, Joe Foley, "Five years ago, it took us 14 weeks to introduce a new chip to our factory; now it takes ten days. We were the first Intel factory to achieve these times using Lean principles." He further clarifies that by using lean management techniques, the company is now able to produce a new chip with fewer resources and even fewer numbers of employees.
3. Observe and Record the Steps
Occupied with the day-to-day grind, we never stop to think how we are doing on the job. We just do it, routinely. In fact, most of us often skip steps and even add up our own spin to the tasks assigned. Surprisingly, we do not realise that we have sidestepped some of the processes that are bound to affect the end-result of our product. The best way to figure out how the work gets done is to ask a neutral person to observe and record your steps. This will make it easy for you to analyse your mistakes and prevent further errors.
Fed Ex is another Lean organisation. Besides providing delivery services, the organisation performs C-checks, otherwise known as the maintenance of aircraft ships. During the global economic depression in 2008, the company turned to lean management practices in hopes of saving money and increasing revenue. The whole team got together and identified the time-wasting elements from the process. As a result, the duration to complete C-check reduced from 32, 715 hours to 21, 535 person-hours, enabling the team to perform more than 30 C-checks per year.
In the competitive aircraft industry, this is a considerable achievement as a lot of time, effort and resource go in craft maintenance.
4. Keep Score
You are applying the principles of lean in your workforce but are they even beneficial for your company? Keeping score or running analytics will help you determine whether a certain process is effective or not. Are things taking less time to complete? Are workers still overburdened with pending work? Is the quality of your product/service improving?
For instance, the Oklahoma City-County Health Department tracks its progress regularly to review where they are with their strategic goals. Their quarterly reviews enable them to foresee their goals along with an evaluation of the finished ones.
Simply put, don't assume that the lean management process is working. Collect data and seek proof. Use different project management tools such as the pipeline management template by Salesmate or Google Analytics to analyse your development. Additionally, don't forget to share information with your co-workers for further engagement.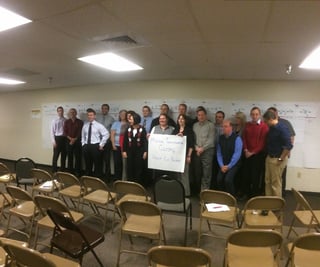 5. Empower People by Creating a Lean Team
Undoubtedly, the best person to improve a process is the one who pulls it off. Your employees are the backbone of a company. Utilise their skill set and take ideas/feedback from them to improve your workflow.
According to a study, more than 51% of USA workers feel they don't connect with their organisations. In fact, 46% of the disengaged employees are on the lookout for a new job. Moreover, having employees that are not happy with their positions can lessen their productivity causing the organisation a loss of $450 and $550 billion annually.
The people that work for you want to feel connected with your company. Don't leave them out and always keep them in the loop. Talk to them and find out if they have any hidden talents that can be beneficial for your company. Remember, a happy employee is a happy customer. So, empower people that work for you and continue implementing the best business practices.
With the principles of lean, companies can streamline even the most critical operations and pave the way for more growth opportunities. Following the tips above are crucial for creating lean teams and to transform the overall infrastructure of your business. Good luck!
Business Process Improvement Doesn't Just Happen
If you don't already know the power of the process in securing business improvement then take a look at this
which includes 8 case studies from organisations that went from business problem to business improvement.
Related Articles
What is Lean Six Sigma? Tools for Process Improvement
Introducing IT Continuous Improvement to Enhance Customer Value
Breaking Down Silos and Building Up Quality Systems: The Deming Effect
Erica Silva is a blogger who loves to discover and explore the world around her. She writes on everything from marketing to technology, science and brain health. She enjoys sharing her discoveries and experiences with readers and believes her blogs can make the world a better place. Find her on Twitter: @ericadsilva1