One of the biggest problems with Business Process Management is getting employees to follow the agreed processes.
At Triaster we work with many different organisations from many different sectors, but getting their employees to use their Business Process Management system and follow the correct process is always a challenge.
Too much focus on the System
One of the common problems with Business Process Management is that the team implementing a BPM focus entirely on the implementation of the system, and they don't give enough focus to informing the rest of the organisation about what they are doing and why. This can be because they don't have the time or the skillset to address this. It can even be because they don't realise it is required. It is however crucial.
Equally as important as the system is the cultural shift that needs to go alongside its implementation.
After Triaster customer Bidvest Foodservices (at that time 3663) implemented a BPM system in 2011, the Business Improvement Manager, Julie Mack spoke about there being two distinct aspects to the implementation: Technical Change and Cultural Change, with the cultural change requiring by far the most effort.
Cultural change
Julie Mack summarised the cultural change needed at Bidvest Foodservices as moving from a culture in which staff are used to being sent information, to one in which they independently find the information they need. At Bidvest Foodservices, Julie went for a phased implementation of the Triaster BPM system , which enabled her team to coach staff on how to use it in very small groups or one-to one. This was required as most of the employees were doing manual work and weren't computer comfortable. They needed their confidence building both personally and in the system. Once it was, they were comfortable to follow the processes.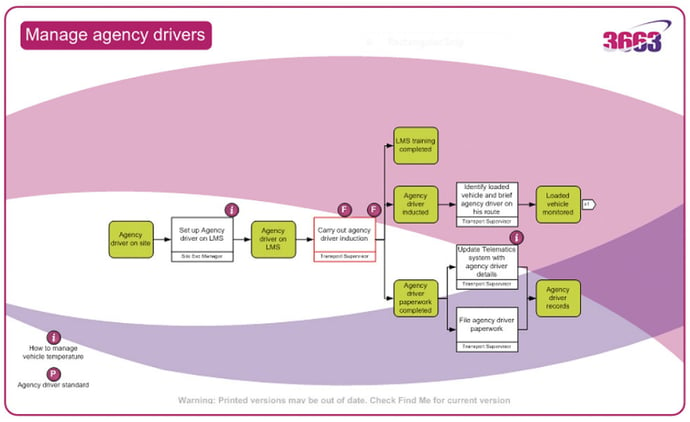 For another Triaster customer, National Oilwell Varco, the cultural change required when the Triaster BPM system was introduced, was for an understanding of process management to be embedded across the group. It was important that employees gained an understanding of the benefits of taking a process approach.
Employee Buy In
National Oilwell Varco involves as many employees as possible in workshops to capture their processes and this has opened their employees' eyes as to what BPM can achieve. With their involvement in the development of the system, employees feel ownership for the processes and therefore getting them to follow them is not an issue.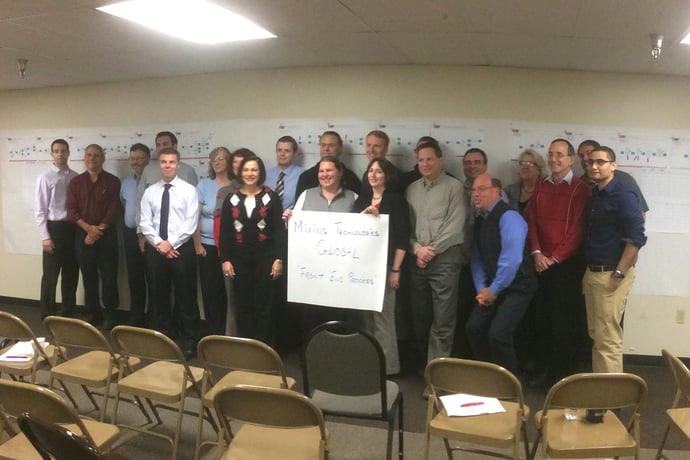 The earlier employees are informed about a new BPM approach, system, or a new process focused way of working, the better. The more that they can be involved with its implementation, the more they will feel ownership of it and the more likely they will be to follow the processes.
Size of the challenge
How big a challenge achieving cultural change is, obviously depends on where the organisation is starting from. If BPM is unknown in an organisation there needs to be quite a bit of focus given to explaining why it is being implemented, how it will benefit both the organisation and the individual employees and the importance of everyone following the agreed process from now on.
If the industry is already quite process driven – such as engineering - there will be less to do than for one where business processes are a new concept – such as Health or Education. However some focus is required, whatever the industry and whatever the organisation.
This is not something that happens overnight, it takes time and communication and on-going commitment from senior management, but it will happen.
Senior management commitment
Senior management commitment to BPM and following the process is absolutely essential.
There are a number of reasons for this:
Without this it is very hard to build the reputation of your BPM system. If senior management aren't supporting and using it, why should everyone else?
It is key that employees can see the link between taking a process approach with the strategic goals of the organisation. This is very hard to achieve without senior management support.
Senior management participation generally enables decisions to be made quickly and benefits to be realised promptly.
Keep the communication going
It just isn't enough to send out an e-mail and say 'we have a new BPM system in place and from now on you need to follow the processes it contains'. Most employees will miss the e-mail and those that do read it will probably forget all about it soon after.
There needs to be an on-going programme of communication, starting before the BPM system is even chosen. The communication methods used need to be varied and on-going.
E-mails
Flyers
Poster (electronic and print)
Banners
Presentations
Workshops and events
Launch events
Give aways
Posts on the intranet and internal social media
Updates in the newsletter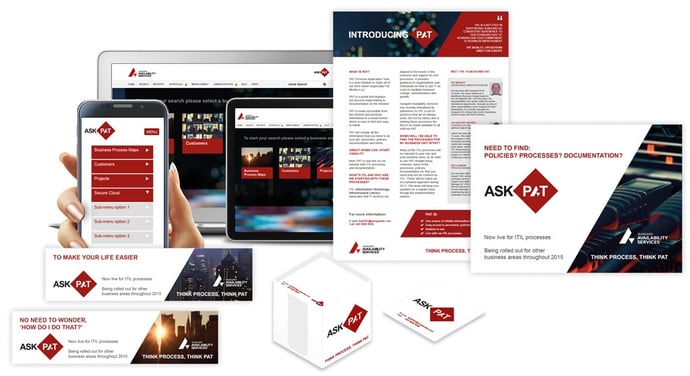 These will be most effective if they are immediately identifiable with the BPM system. Triaster advise giving the system a name and building a recognisable brand for it. Bidvest Foodservices's BPM system is called 'Find me'. National Oilwell Varco's system is called 'Pathway', Sungard Availabilities award winning system is called 'Ask PAT'.
It all helps with getting their employees to follow the process.
I hope that you have found this article helpful. As mentioned at the start, getting employee buy in is a core challenge for all organisations implementing BPM, and addressing this is core to the implementation of a Triaster system – so we have lots of experience in this area.
Related articles:
7 Key Questions to ask when shopping for Business Process Management software
How much does a Business Process Management (BPM) software system cost?
Best Business Process Management Software Providers: A brief review