ATC Customer Service - The Powerful Web-Based Tool to Advance Any Business
Triaster Limited
17 September 2020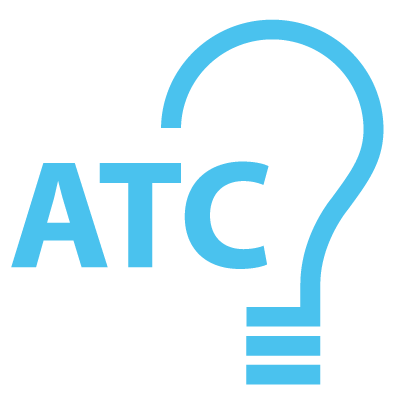 It is no secret that one of the primary drivers to reach business success within any industry is customer satisfaction. Customer satisfaction and implementing the best practice customer service processes are key to not only fostering more revenue, but to building a loyal advocating base for your brand. It can lead to exponential growth and really support you to rise above your competition.
But here is the zinger.
Sometimes customers are not happy for some reason or another. Or maybe they have a simple question for you, but your department is so busy that their enquiry gets put on the back-burner, ultimately pushing them away because they are not getting updated on the status. If this sounds like you, then it's time you think about upgrading your operations with ATC Customer Service.
ATC Customer Service
First and foremost, ATC Customer Service. is a powerful web-based tool that is made for any business industry and size. When you decide to leverage its abilities, you are essentially revolutionising your customer service methods for the better, which will, in turn, increase customer satisfaction as a whole.
So, how can it do this? By creating a full lifecycle management process that is transparent, intuitive and flexible. From customer complaints and issues to questions, the central database management features can automatically assign the submission to the proper person/department to resolve. It does this while also not leaving the customer themselves in the dark; they will receive continuous, automatic email updates and feedback throughout the entire lifecycle.
The Best Part?
Reduced complexity

Easy assigning

Optimal management

Requests will never risk getting lost

100% transparency for both sides

Amazingly easy to use, from ticket initiation to conclusion
As you can see, there are a lot of benefits you can gain. But aside from the clear pro that your customer satisfaction will skyrocket from the above list, one of the best things about implementing ATC Customer Service is that the lifecycle itself is entirely customisable. You can change up steps and make it as effective as possible for your particular business. Doing this is exceptionally straightforward, easy to navigate, and a smooth process from start to finish.
Conclusion - Always Delight Your Customers
It is only natural for customers to reach out to businesses with feedback, questions, and, occasionally, complaints. But the sure-fire way to keep them satisfied throughout their communication with you is offering them transparency and updates along the way by the correct person right from the start. Put yourself in their shoes; if you were being continuously updated of where you were in the process rather than having to guess, you would undoubtedly be happier with the overall service experience.
Don't be that company that requires information but does not provide any information back. It is a leading reason for diminished customer satisfaction, and with valuable resources like ATC Customer Service, you never have to worry about it again. Overall, it is incredibly easy to subscribe to, user-friendly, and a fool-proof way to step up your customer service game and manage it favourably. In the end, you have nothing to lose and everything to gain by doing so, and if you are ready to sign up for free, you can do so right here.
Triaster have been developing beautifully engineered software since our foundation in 1994. A thought leader focused on business improvement, we have gradually expanded our portfolio by developing best-in-class software products to solve important business problems.