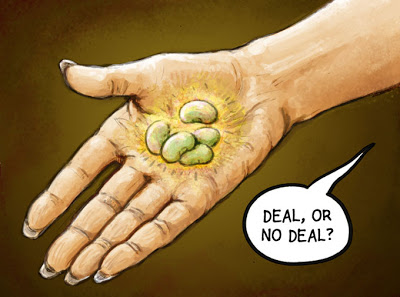 There's perhaps no three words that are sweeter to a business person's ears than 'Return on Investment' or ROI.
Many entrepreneurs get into business with high hopes of climbing that money tree, shaking it until they make their profits and then watering and nurturing it until it's time to harvest those profits all over again.
In your pursuit of that magical ROI however, you may have neglected the cow of Business Process Management in favour of the magic beans that may come from chasing the more lucrative option. And sure, who doesn't like the sound of a magic beanstalk growing in their business backyard? However, I would humbly suggest that you can have the magic beans, the cow and milk it too.