The short answer is yes.
The longer answer is: Microsoft Visio process maps created outside of the Triaster Software Suite, can be published to a Triaster Process Library, as long as they are .vdx file type and Microsoft Visio 2010 is installed on the Process Library's server. To make the most of these process maps however, it is advisable to create them with or transfer them on to a Triaster Stencil. Without doing this, many of the great features of Triaster's Software Suite cannot be utilised.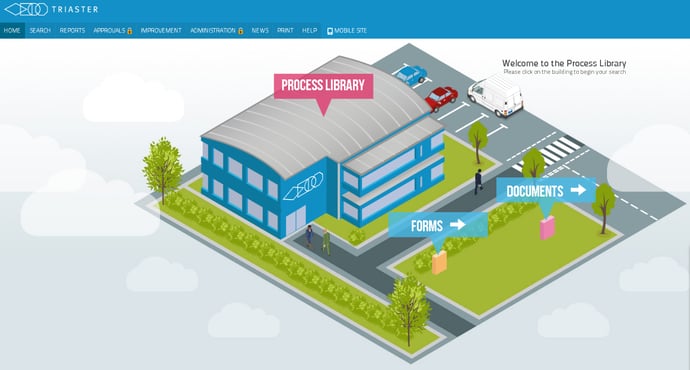 Maximising the value of your process maps
Triaster provides a process mapping tool called Process Navigator. Process Navigator sits over the top of Microsoft Visio and provides a Template, a Stencil and a Properties File (to add metadata to shapes), as well as a set of boundaries to work within. The reason these boundaries are important is that standalone Microsoft Visio is wild, and gives users the ability to create process maps in whatever style they want. If you are looking to have uniformed process maps across your business, using the same methodology, with the same look and feel, then boundaries are crucial.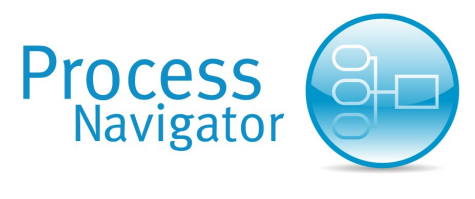 Process Navigator also provides a multitude of automated features, some of which are explored later in this article.
Import from .vsd files and Replace Shape
Process Navigator can import process maps from .vsd file types and convert them in to a Triaster compatible process maps. Process Navigator also has a very handy tool for converting the shapes on a Microsoft Visio process map that were created outside of the Triaster Suite. This tool is called Replace Shape.
Replace Shape requires the user to know the names of the Shape Masters from the source stencil, for example, if the process maps were created using the BPMN methodology, a BPMN Process shape would be replaced by an Activity shape on a Triaster stencil. As long as the names of all the Shape Masters on the original process maps are known, they can all be replaced with the equivalent shapes from a Triaster stencil.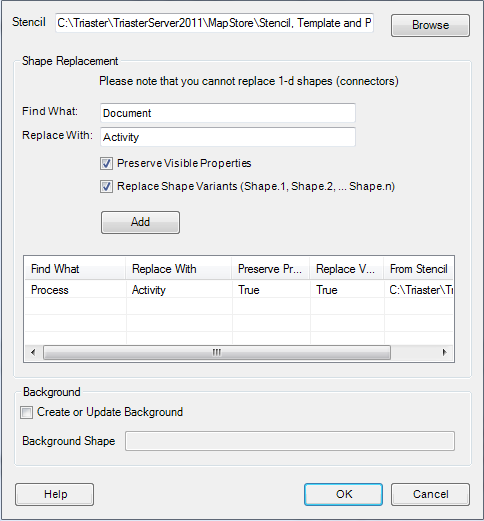 Once the Replace Shape has been completed, a whole host of features becomes available. Some of these are as follows:
Metadata
Drilldowns and Levels
Generate End-to-End Diagram
Generate Process Hierarchy
Off-page Connectors
Data Manager and Import and Export to and from Microsoft Excel
Metadata
Each shape on a Process Navigator process map has the ability to store more specifically defined data than standalone Microsoft Visio. This data is recognised throughout the Triaster Software Suite, and can be reported on from a Process Library. The data can be tailored to your organisation's requirements, but some examples are:
The RACI matrix
Risks
Bottlenecks
Costs
Effort
Resources
Opportunities for Improvement
Process Owner
Version
Revision
Value Add/Non Value Add/Necessary Non Value Add tags.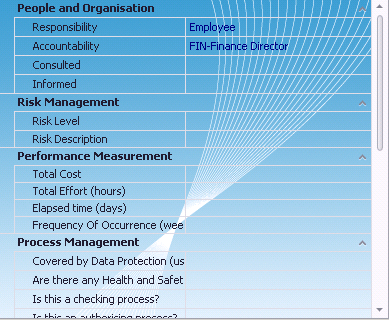 Drilldowns and Levels
Process levels can be implemented with Process Navigator process maps. It is possible to deconstruct Activities and create sub processes detailing how to carry out the Activity at a more granular level of detail.
Generate next level is also available for Process Navigator process maps, which rolls process maps up into top level maps automatically.

Generate End-to-End Diagram
This feature replicates as closely as possible the way you might print out several maps to review a complete process. An End-to-End diagram puts all the maps into a single file, connects them up horizontally (as if they were linked using Off-Page Connectors) and shows the vertical connectivity. Maps are organised by Level. The lines linking maps are colour-coded to show the process direction and relationship between them: Green: forward; Blue: loop back; Red: children.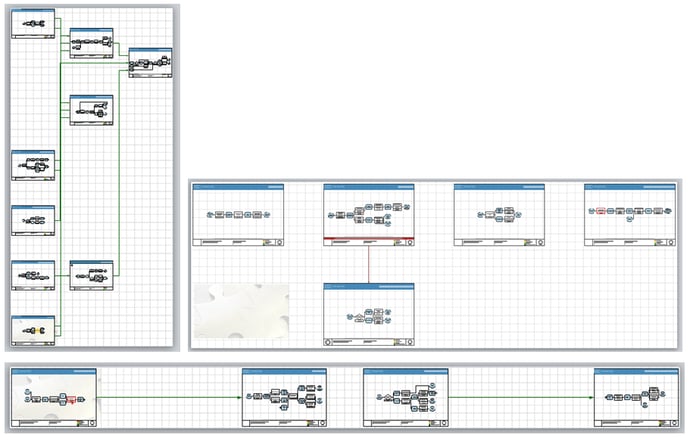 Generate Process Hierarchy
A process hierarchy is a vertical hierarchy of processes, where a process corresponds to a Node in a Process Navigator map. The purpose of producing a process hierarchy is to show the integrated process model.
The process hierarchy shows the Activities within each Node, any subsequent drill-downs and documents that are linked from the process maps.
Each of the process shapes hyperlinks to the Visio map that contains its associated Node. Processes on the same level conceptually are depicted on the same level visually and the page is re-sized to accommodate all shapes.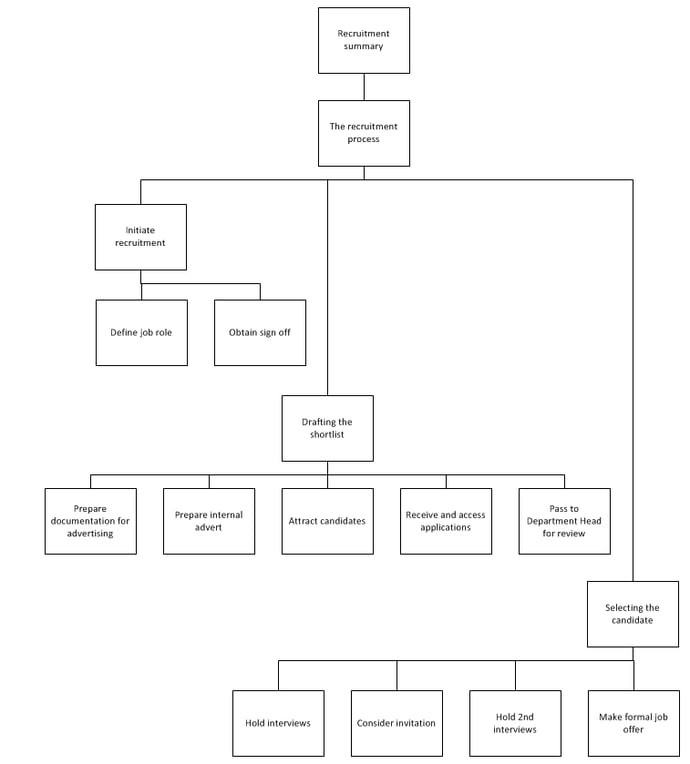 Off-page Connectors
An Off-Page Connector is a device for overcoming the practical limitation of page sizes. In effect, it enables you to produce a logical, large 'piece of paper' containing a single end-to-end process map with all the Deliverables linked directly to each other.
Data Manager and Import and Export to and from Microsoft Excel
A Data Manager provides a method to update a Microsoft Excel file from a Microsoft Visio file, or vice versa, without needing to fully overwrite the target file. Alternatively, you can use a Data Manager to maintain synchronised Microsoft Visio and Excel versions of a Process Map.
Currently, Process Navigator also supports the creation and editing of process maps using Microsoft Excel through its import and export commands.
Related articles
How to create a process map in 3 simple steps
What is the Noun-verb methodology of process mapping?